This article may contain *affiliate links. Please see our affiliate disclosure for more details
Are you a great painter? Or are you just learning how to paint and want to share that experience with the world? Either way, this is an opportunity for you to create your own painting business online.
It's not as difficult as you think it might be. We're going to dive straight into the painting niche and find out how you can make money selling paintings online using affiliate marketing and a passive income blog.
There Is Just Something About Owning Your Own Business. Being Your Own Boss. Building Something From The Ground Up With Your Own Hands. Especially When It Is This Easy To Get Started.
Let's go…
---
Choosing A Place For Your Painting Content
Finding a place to display your paintings and your content is probably the first thing that you want to do when setting up your online painting business.
Whether you decide to sell your own paintings or promote other people's painting products you're going to need a place to display those affiliate links or links to the stores that are selling your products.
There are plenty of places to do this, but I'm going to talk about the three of the best places to do affiliate marketing right now.
I will also touch on a couple of alternatives that are very early in their development but have the potential to be game-changers for affiliate marketers in the coming years.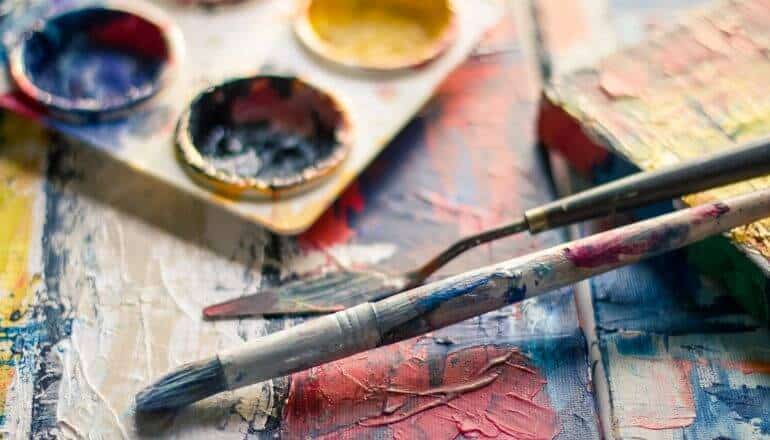 ---
A Painting Blog Is Your Best Bet
From my perspective, the best place to start creating content for your online painting business is with a blog or any art niche blog for that matter.
With a Blog, you can craft your own content and decide what direction you want that content to take. This is a great way to draw in the traffic that you're ultimately going to need to start building that passive income website.
One of the great things about having your own personal blog as the Hub of your online business is that you can have full control over the content.
If you put all your content on a YouTube channel, for example, and you run afoul of some arcane roulette Google is decided to implement then you are in danger of losing your entire business because of that.
That's really not the case with a blog. You on the blog and have the domain locked up for as long as you choose to pay for it and there's really not much anybody can do about it.
Now that doesn't mean you can do whatever you want because you still need Google and being and these other search engines to get the traffic you need.
But it's much less problematic men having all of your content on YouTube for all of your content on Pinterest.
The next question is probably going to be what type of content should you put on to your painting blog.
This is going to be interesting because you want to target those keywords that are going to give you the best chance of getting traffic but you also want to stay within the confines of what your expertise in painting is.
There are plenty of ways to do this you can write articles about famous artists that have inspired you, you can explore the history of some of the paintings that you love and you can create tutorials about how to paint certain scenes or techniques that you'll use and you like.
And these are just three small examples of the type of content that you can craft for your painting business. Technically you could make money Selling paintings online without having to actually paint anything.
If you create content around painting history and art history then you can simply use affiliate marketing to draw people into your content and then have them use the links to buy the products that they need for their own painting hobby.
The point is there are plenty of avenues that you can explore when you are starting to create your content for your painting business that can really generate a lot of traffic and ultimately a good amount of sales and passive income.
Painting Blog Pros
A blog is a great place to build a passive income
It can earn for years or even decades after the initial setup.
A blog can be a hub in your own little eco-system
Multiple avenues for monetization
Painting Blog Cons
There are upfront costs for a domain and web hosting
Takes a long time to start getting organic search traffic
Requires a lot of content to really start generating traffic
Google traffic can fluctuate with every algorithm update
---
YouTube Can Add A Lot To Your Painting Business
I think the second-best place to start building a painting Business Online is probably YouTube. YouTube is going to keep growing although their monetization is pretty much on sustainable at this point.
Google, who owns YouTube, takes a huge amount of the profits from advertising and they even take some of the cash from super chats if you happen to do some streaming.
That being said there's not much else out there to really compete with it at this point. I'm going to talk about another option a little bit later but it's nowhere near as big or as profitable as you too.
The point here is that YouTube is great but you don't want to rely on it. So I always recommend building a website with a blog and then using YouTube to supplement that content.
Youtube is great for the painting niche. You can build entire videos around teaching one aspect or another of painting or painting a scene along with your audience.
Even a painting live stream would be fantastic in terms of building your brand and creating content that is unique and interesting.
Ultimately however you want to be able to send that YouTube traffic over to your blog or website and start to build your own little ecosystem. So you sent traffic from YouTube to your blog and from blog to YouTube and vice versa.
Building a YouTube channel around painting and not having a blind can absolutely work and might be a better way to go for some people.
YouTube Pro's For A Painting Business
YouTube is free to use. If you were to start a blog you would need to buy a domain and some web hosting. For YouTube, you need any of that.
You can start filming videos with just a smartphone. So you don't need a lot of expensive equipment to tell him you're painting tutorials.
Great medium for displaying your Paintings
A good opportunity to create videos of you creating your paintings and even live-streaming some of them
Videos can earn for years to come
YouTube Con's For A Painting Business
Editing videos is time-consuming and can be complicated for newcomers
Ad monetization is not great
YouTube can shut you down whenever they want for a variety of reasons
Youtube is crowded so it can be tough to get noticed
As I mentioned though there are some drawbacks to using YouTube exclusively. It's basically putting all your eggs in one basket.
For one the ad monetization on YouTube channels is not great at all. You were going to want to supplement that income with affiliate links in the description of your videos.
Fortunately, there are plenty of good painting and art affiliate programs out there that you can use to help supplement your income when you're not selling your own paintings.
Ultimately it's up to you how you want to use YouTube but I recommend trying to at least as added to your content creation strategy.
Even if you don't want to be on camera there are plenty of ways to create YouTube videos around your painting that don't require you to be on camera.
It's simply a matter of setting the camera where you want it and then filming the painting without you in the picture.
However, if you do decide to be on camera it goes a long way to building trust between yourself and your audience that will help with conversions in the long run.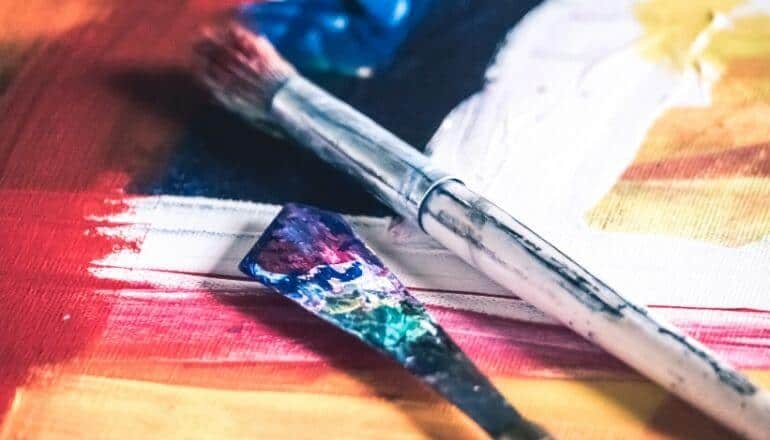 ---
Pinterest Is Decent For The Painting Niche
Pinterest is a tricky place to build an affiliate marketing business. It's great when used as a supplement for a blog or YouTube channel but making it your primary vehicle for your content is always a little bit dicey.
The big reason for this is that Pinterest is limited in both the niches that are popular on it and the demographic that uses it. Pinterest is used mainly by women.
If your niche it's something that appeals to women than you can do very well on Pinterest however if it's a traditional niche for men then it's probably not going to do as well.
Fortunately, art and painting are pretty popular on it. Not as popular as Cosmetics or health and fitness but you can still do pretty well with painting on Pinterest.
However, I would argue that using Pinterest pins to help supplement your traffic from Google is probably the best way to use it for the painting niche.
It's a great place to display your paintings or the paintings you intend to promote through affiliate marketing but you want to send that traffic to your website and get them more engaged in your content.
Pinterest Pros For A Painting Blog
Visual Medium is great for painting
Art is pretty popular on Pinterest
Creating unique pins should be easy for an artist
A great compliment to a blog or YouTube Channel
Free to join and use
Pinterest Cons For A Painting Blog
Very few profitable niches on Pinterest
Men tend not to use Pinterest, so you lose a lot of potential buyers
Requires daily content to be successful, although it can be automated
Coil And Cinnamon Are Future Options
These two options are definitely something to look at in the future. Right now I don't think that coil or cinnamon is really going to be a supplement for a proper blog or a YouTube channel.
Coil is a place to create your blog and monetize it through micropayments. You can actually use Coil on your existing website as long as you put the monetization code in the header of your website.
Basically how it works is people pay a subscription fee to Coil and then every time they visit any of your content it makes small micropayments to your account.
These micropayments are typically sent in the cryptocurrency XRP, which you are going to start hearing more and more about in the coming years.
Cinnamon is basically the same thing except it does it with video content. So it's closer to YouTube than it is to a Blog.
Neither of these options is ready to go mainstream right yet and it's going to be years to see if they can take off but I thought I'd mention it now in case you want to get in on the ground level.
The great thing about it is you can create the content once and just put it on cinnamon and YouTube or On your regular blog and then just a link it from Coil.
---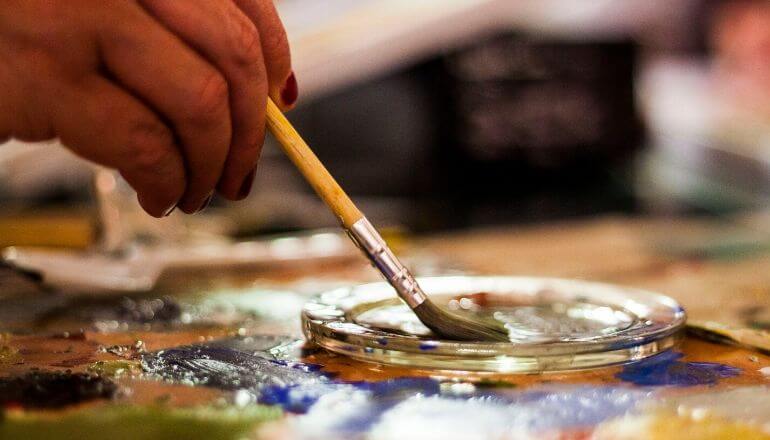 Monetizing Your Painting Content
There are three main ways that you want to used to monetize your painting blog. These are advertising affiliate marketing and information products or in this case selling your own paintings.
Let's take a look at each one of these in-depth to find out what the best combination of monetization options are for your specific painting blog.
Advertising On Your Painting Blog Or Channel
Advertising is probably the most basic way to monetize your passive income painting website. That's a great way to earn a little bit of money but it requires quite a bit of traffic to actually get the best advertisers to put their ads on your website.
A lot of the bigger and better ad networks require you to have hundreds of thousands of page views a month to even get them to allow you to sign out.
I recommend waiting till you get to about 10,000 page views a month to even bother putting advertising on your website.
There will be a bit of a slow down with the ads and it will decrease the user experience a little bit. So putting ads on to your website when you only have a trickle of traffic is just not a good idea.
Affiliate Marketing Is The Best Option
I feel like affiliate marketing is the best way to monetize any type of passive income website. The great thing about affiliate marketing is that you don't need a huge amount of traffic to really generate some good prophets.
What you need is focused traffic. It's quality over quantity when it comes to affiliate marketing and your passive income painting blog.
Basically affiliate marketing is just being a middleman between consumers and a business that wants to sell them something.
In this case, you would simply recommend certain paints or paintbrushes or paintings themselves that you think are worthy of promotion and that your audience would like.
With an audience member clicks on your affiliate link and goes and buys the painting supplies or the painting in question you'll get a commission for your role and sending them to the website to buy that Product.
There are plenty of art affiliate programs out there. Including many that are specific to the painting niche by itself.
You'll find all kinds of different affiliate programs that you can use to monetize your website. From your basic art supply stores, check out how the art supply industry is doing here, to some interesting affiliate programs that deal in replicas of Fine Art.
They're all out there and they're waiting for you to figure out how best to deploy them to your specific audience.
And that's really the thing about affiliate marketing is you have to match the affiliate programs in the products with your specific audience.
You really can't rely on what a certain affiliate program does for another website because their audience and your audience are going to be very different. Even if you're in the same Niche.
So you want to run tests with the various affiliate programs and see which ones give you the best conversions and that's how you really start to make real money with affiliate marketing and ultimately how you make money selling paintings online.
Make Money Selling Your Paintings Or Info Products
Selling your own products is probably the most lucrative way to monetize a passive income website. The great thing about building your website around painting is that you have ready-made products that you can sell in your Niche.
There's not going to be a whole lot of trouble creating new interesting paintings that you can then turn and sell.
Painting and art niches, in general, are great for creating your own info products or selling your own artistic products.
The problem with selling your own products and info products is that you need a good amount of traffic coming in in order to get the conversion you need to make money.
I recommend waiting until you have a good steady flow of traffic coming in every day to start selling your own products. Then I recommend integrating those products into your content so that you're not just a store website at that point.
In order to sell your products, you're going to need a place to display them and you can find various tools online that will help you set up a store through your website.
Another option is to list them on websites like Etsy or eBay although you will lose some of your profit in the fees that those types of websites charge.
It's really up to the individual entrepreneur to decide which is the best way to promote and sell their own products.
Each individual audience is going to have their own quirks that only you are going to be able to satisfy so you need to really read your audience. Then create the products and promote the products in a way that's going to be the most beneficial for your audience and for you as the business owner.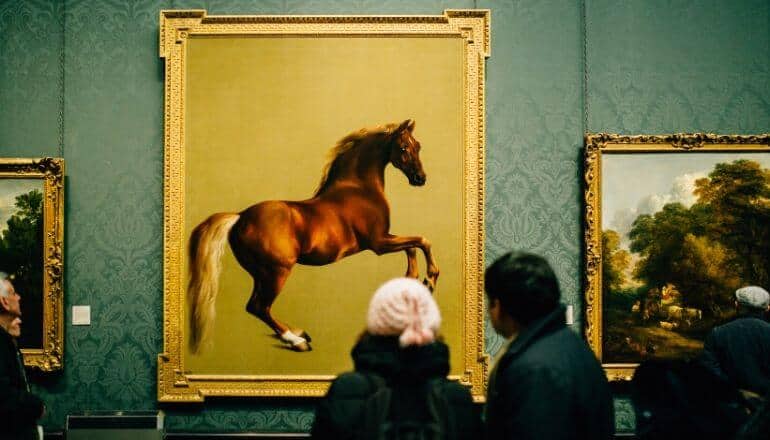 Maximize Your Chances Of Success
So you got everything you need to start you're painting passive income business. You got the content ideas ready to go, you have the blog or YouTube channel ready to go, you have got the monetization plan ready to go and just need to start to get the traffic.
Everything is in place but you are about to make some pretty big mistakes. I know this because these are going to be mistakes that I've made and that almost every other new affiliate marketer is going to make.
Bad keyword selection, poor content out of the gate, Articles that just don't convert because they're not designed to do that.
And there are dozens if not hundreds of more pitfalls that you're going to walk right into along the way.
There's no way to eliminate all the mistakes that affiliate marketers make but you can minimize The Mistakes by maximizing the training that you get before you undertake such a huge endeavor.
Where you get the training is up to you. There are a lot of free places that you can find but that information is going to be scattered and you're going to have to piece it together on your own which is going to take time.
There are also paid options that have everything in one place but are quite pricey and do require a bit of an investment.
You also have to be careful about picking terrible products that claim to be affiliate marketing training programs of the highest order but turn out to be nothing but glorified chat rooms or products that just have outdated training.
Don't go it alone. Get the best learning tools and community to help you build your online dream. Check it out here.
---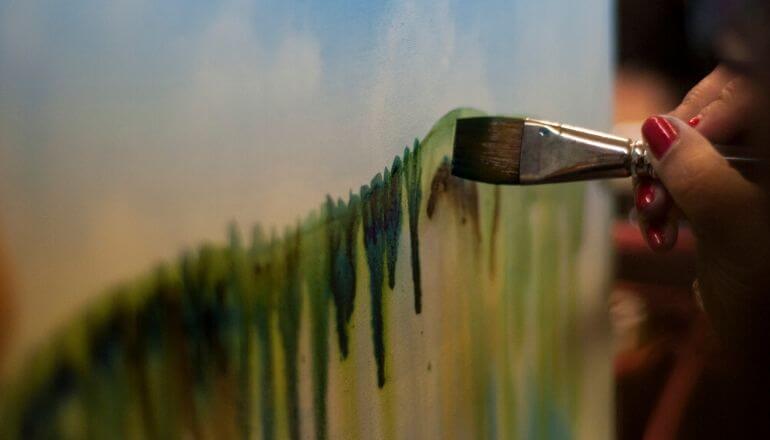 The Finished Painting
That brings us to the end of our look at the painting Niche and how to make money selling paintings online.
Whether you choose to create your own paintings to sell or decide to promote other peoples' products and use affiliate marketing to create that passive income the first step is always just to start.
and that might be the best advice that I can give. Putting this type of business opportunity off tomorrow means that you're probably never going to get to it. It requires an investment of time energy and a lot of hard work to get a painting website off the ground.
And it requires you to take action and start as soon as possible because it will be a long process to getting the type of traffic that you want and need to succeed in this difficult line of work.
So good luck with your painting business. Whether you choose to create a YouTube channel dedicated to teaching people how to paint or a Blog dedicated to the history of painting, Just do it. Just get started and do it.
It's possible that you may fail at it. A lot of people try affiliate marketing and it doesn't work out for them. But the biggest reason that people fail at affiliate marketing is they simply give up too soon.
If you are in it for the long haul and you are ready to get going find the training you need, get that website, get that YouTube channel, and get started today.
Thanks for stopping by and have a wonderful day.