This article may contain *affiliate links. Please see our affiliate disclosure for more details
Working in the diet and nutrition niche is a tough job. Niches in these industries are not for the faint of heart. Even experienced affiliate marketers have run into trouble in these types of niches.
But there is hope. If you can find the right affiliate programs and craft your content around the concepts and ideas of that affiliate partner you can make your transition into these niches much less stressful. A great affiliate program can be a solid building block for your affiliate marketing business.
With that in mind, I want to take a look at a very interesting nutritional affiliate partner, The Wildfit Affiliate Program. I want to dig into the commission and the best niches as well as take a brief look at the product that you will be promoting.
There Is Just Something About Owning Your Own Business. Being Your Own Boss. Building Something From The Ground Up With Your Own Hands. Especially When It Is This Easy To Get Started.
---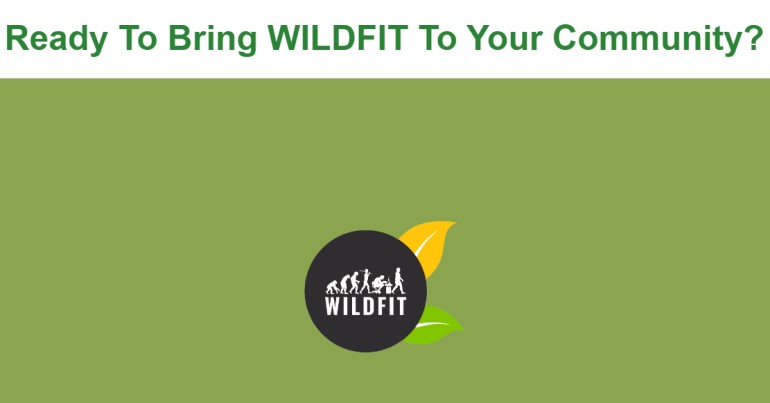 ---
What Is The Wildfit Affiliate Program?
The Wildfit affiliate program is a referral program designed to allow content creators to monetize their content by promoting Wildfits 90-day nutritional program. When someone uses your affiliate link and purchases the program you will receive a promotion.
This is known as affiliate marketing and it is one of the most widely used ways to make money online. Most companies have an affiliate program in one form or another.
---
The 20% Commission
According to their affiliate page, Wildfit partners can expect to earn a 20% commission on each person they sign up for the Wildfit program. It is a very generous commission and one that can really generate a very nice income with only a few sales each month.
The program itself is very much a high ticket item that you will be promoting making each sale worth hundreds of dollars in commissions for your online business or niche website.
I could not find any information on the tracking cookie duration for Wildfit. I would hope that it has a decent cookie duration given the price of the product you are promoting but be sure to ask about it when you sign up.
Typically you want a longer duration cookie for high ticket items as it gives a potential customer more time to decide on whether or not to spend that much money on the product, in this case, the Wildfit nutritional program.
Don't take for granted a commission in the 20% range they do not come along that often unless you are dealing with digital products. So its always a good idea to check these types of partner programs out to see how well they fit with your specific audience.
---
How To Make Money With Wildfit
Wildfit is a 90-day nutrition program that incorporates some very interesting ideas on how to navigate the food industry in modern culture and make it work for you.
It is a single product affiliate program. You will be promoting a high ticket 90-day plan that runs between ~$900 and ~$1200 dollars depending on how your referrals decide to pay for the program.
The best way to make money with Wildfit is to incorporate their affiliate links into so very relevant content. Explaining the concepts behind this program is going to go a long way to convince your audience of the value of this product.
When promoting a program like this one you will need quite a bit of content. You really can not expect to make a sale with only a couple of pieces of content suggesting Wildfit.
You need to build a whole campaign around as many aspects of the program as you can and tie it into other similar dietary content.
By having good, abundant content you are helping a potential customer understand what they are paying for. When the prices start approaching $1000 dollars, you really need to make sure your content is candid and persuasive in order to make a sale.
High ticket affiliate marketing is a bit different from your typical Amazon niche site and you really need to know what you are doing. Fortunately, the Wildfit affiliate program seems to be very hands-on and can walk you through the best ways to promote their product and get a good conversion rate.
Here is how Wildfit explains it…
"Typical conversion rates with promotions are around 20% when promoted through our method. That means if you promote WILDFIT to 100 people, at a 20% conversion earning 20% commission, you'd make roughly $4000 – which works out to $200 per signup."

Wildfit Partner Page
I will say that a 20% conversion rate is amazing and if you can get anywhere near that you will be doing quite well for yourself. My guess is that that conversion rate is probably what their top-earners get. You might need to temper expectations if you are just starting out with this affiliate partner.
It all adds up to a solid product to promote and a great commission on top of that product. It looks to be a solid partner for both the affiliate and the business as well as providing the consumer with a great solution for their diet and nutritional needs.
---
Best Niches For Wildfit
There is not a whole lot of wiggle room for niches when promoting this affiliate partner. They have a single product, the 90-day nutrition plan. You are going to have to be in the diet and nutrition niche to really get the most out of this type of partner.
Health and fitness niches might do ok if you dedicate a good amount of content specifically for this affiliate partner and their 90-day program.
It might be possible to drop it into some other related niches but diets and nutrition are the best spots for it. Even within the diet niche, you are going to need to focus on the underlying concepts to really get the most out of this product.
I recommend building a niche site around this affiliate and incorporating the ideas behind the program into your content essentially making the Wildfit program your niche and focusing on the 90-day challenge and everything around it.
---
The Bottom Line TLDR
Wildfit is a very generous affiliate program that offers a 20% commission on a high-ticket nutrition program that can generate a full-time income with a sale every day or two.
The trick here is getting enough relevant content and laying it out in a way to maximize your conversion rates. High-ticket affiliate marketing isn't easy and the diet and nutrition niches are particularly competitive.
But, if you are willing to put in the work you can make money with the Wildfit affiliate program and build your niche site around this single product to good effect.
Don't go it alone. Get the best learning tools and community to help you build your online dream. Check it out here.
Thanks for visiting and have a wonderful day.