This article may contain *affiliate links. Please see our affiliate disclosure for more details
Hello everyone and welcome to our look at 10 of the best urban clothing affiliate programs that you can join right now to start building your fashion niche affiliate marketing business.
I have tried to find a solid cross-section of streetwear and urban clothing for your consideration but not all of these affiliates will work for everyone. Pick and choose the ones that fit your online business best.
Let's jump right to the urban clothing affiliate programs with some basic information and how to join them and then I wanted to take a look at some of the broader concepts for deploying these affiliate programs successfully.
Let's get started.
There Is Just Something About Owning Your Own Business. Being Your Own Boss. Building Something From The Ground Up With Your Own Hands. Especially When It Is This Easy To Get Started.
---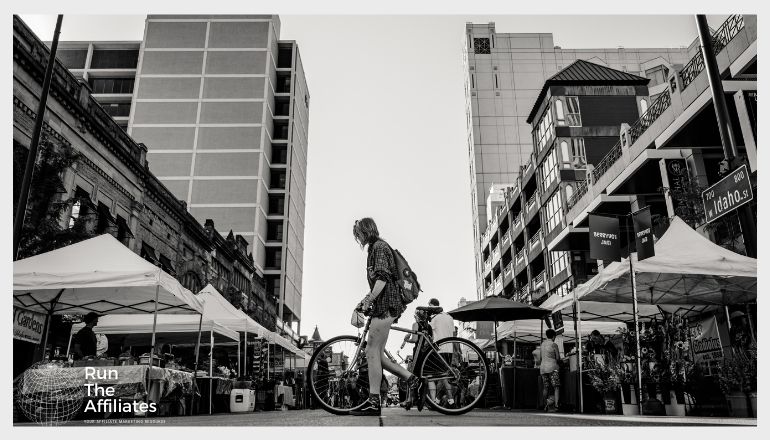 Check Out These Urban Clothing Affiliate Programs
---
Here is our list of some of the best urban clothing affiliates out there right now. Keep in mind that this is a pretty specific niche and that many of these affiliate have other categories of clothing that you can use if you want to promote something other than strictly urban clothing.
One other thing to keep in mind is that urban clothing or street ware is typically used to describe a broad cross section of clothing, from hoodies to skate clothes and even clubwear at times. Fins the styles that fit your definition of urban clothing and work from there.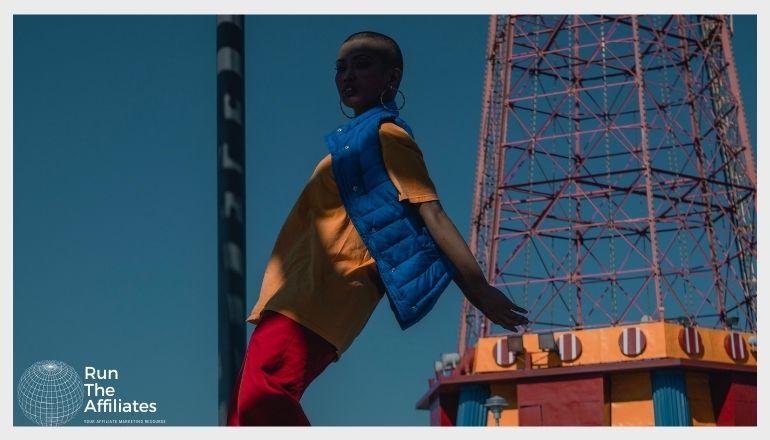 Aaura Affiliate Program
The Drop Affiliate Program
Urban Outfitters Affiliate Program
Against All Odds Affiliate Program
Karmaloop Affiliate Program
Poetic Justice Affiliate Program
Krudmart Affiliate Program
Double Crazy Affiliate Program
MDNT: 45 Affiliate Program
AMI Clubwear Affiliate Program
---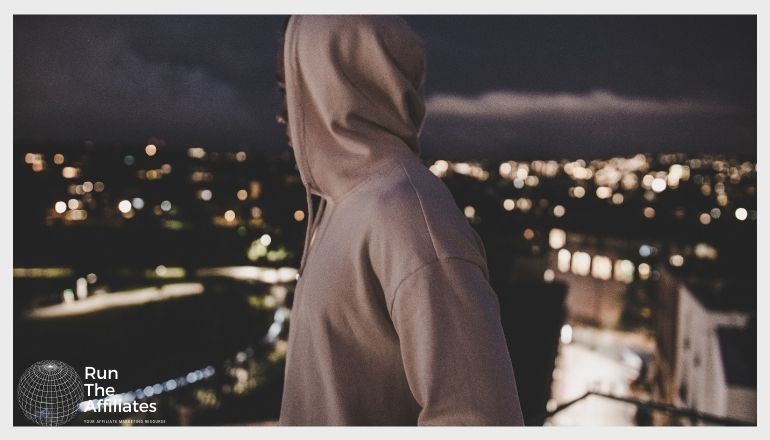 A Word On Urban Clothing Commissions
I think it is important to mention that the commission is not the only aspect of an affiliate program that you need to take a look at. Find a commission that you are happy with even if it is not the highest commission in the niche.
You want to balance the popularity and quality of the prodcts you are promoting with the commission. The products must be the most important thing about the affiliate program.
It is the products that you are promoting and ultimately how well those products resonate with your audience is going to determine the success of your affiliate marketing business in the urban clothing niche.
Great products are a must and if you can get a great commission and a solid tracking cookie to go along with those quality products then you have yourself a good affiliate program to pursue.
---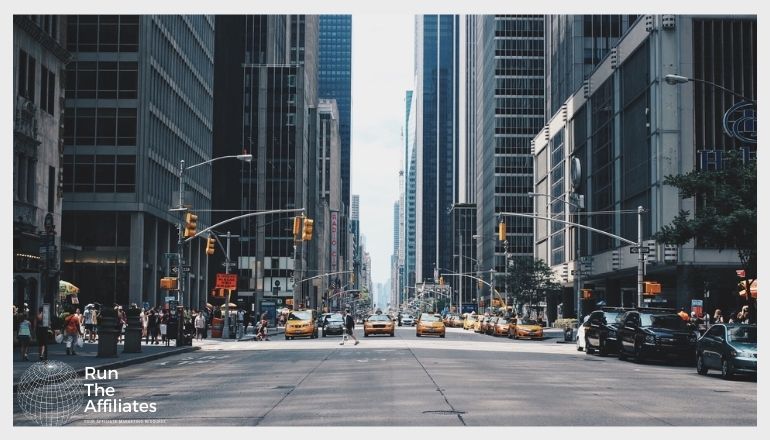 Best Niches For An Urban Clothing Affiliate Program
Urban clothing affiliate programs can work across a decent range of niches. You can incorprate these styles into almost any general fashion niche within reason.
If you have a mens fashion niche website for example, incorprating some urban or street styles into your content shouldn't be too much of a challenge.
You can also build your entire niche site around strictly urban styles and go that route as well. There are numerous possibilities to add some of the affiliates to your monetization strategies.
Another avenue to pursue is adding these clothing styles to niches sites outside of fashion.
For example, if you have a skateboarding niche site adding a few pieces of content build around urban skateboarding clothing styles might open up new possibilities for new revue streams.
You never know what products will really resonate with your audience until you runs some tests with them.
The bottom line here is that you don't want to completely dismiss these types of affiliate programs if you are working in a niche other than fashion. It might surprise you just how well they work across other niches as well.
---
Best Content To Monetize With Urban Clothing
Content is always a key factor in how well your chosen affiliate programs will perform. Bad content is going to really hinder your over all success rate. That said you are not writing novels or making oscar winning videos.
Your content needs to be good but it will never be perfect. Do your best and overtime you will get better at creating urban clothing focused content.
It is the type of content that you really want to focus on when you are just starting out. There are two major types of content that I would begin with for your urban clothing blog or video channel.
Informational content and list or review content. Informational content will get people to your site and is a little easier to rank for while list and review content is heavily buyer intent and will earn more money but it is tougher to get traffic to.
What you want to find is a good balance. It differs a little for each niche but for Urban Clothing, or fashion niches in general a solid 40% Buyer intent 60% info content is a good place to start.
Once you get a feeling for your audience you can adjust it one way or the other.
I want to take a quick look at teach of these content types and kinda explain the basics.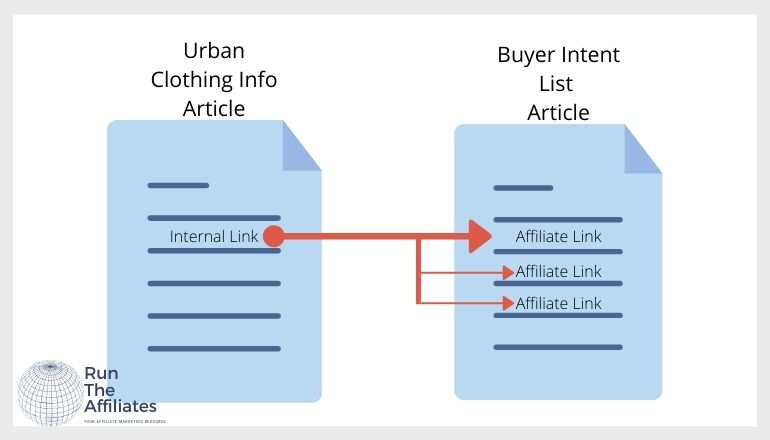 Connecting Buyer Intent And Informational Content For Urban Clothing.
This type of content is a little tougher to come up with for a niche like urban clothing. Info content works best for creative niches as they lend themselves better to "How-To" and Training articles and videos.
Unless you are teaching people how to create their own urban clothing you will need to take a different angle for how-to and tutorials.
One way to do this is to create informational articles on how to build your own urban clothing style and look from the ground up. How-to videos and articles in this vane might do very well and can generate some very good traffic.
Then you simply move that traffic internally over to your buyer intent content. Each piece of urban clothing that you recommend for a style or season is a product that you can easily promote through an affiliate program.
You can place your affiliate links right in your content but I try to keep the information content as clean as possible and instead use internal linking to the review or list of the products you want to promote.
If we go back to the "how-to create an urban style" example from earlier, having an article that lists each piece of clothing with its own affiliate link on a separate page is a great way to keep traffic on your site and give them a lot of options for an affiliate purchase.
By separating the info content and the buyer intent content you create more engagement for your visitor and increase the chances at a conversion.
You can also send your audience between your videos (if your choose to make them) and your written aritcles.
Again, this increases engagement and creates your own little urban clothing eco-system that will help build your authority and personal brand within the niche.
---
The Big Finish
That wraps up our look at these Urban clothing affiliate partners. I recommend sticking to only a couple of affiliate programs so that you can have some continuity on where you send your audience.
It will be up to you to match an affiliate program with the needs of your specific audience. Remember to always put your audience first and the commission rates second.
That way you can focus your content on helping people and not focus on strictly making money. Create good content around urban clothing and the money will find you.
It will take a lot of hard work and quite a few missteps to get your affiliate business on its feet. But you can do it. As the boss the bucks stops with you and it is up to you and you alone to make sure that your business is a success.
Don't go it alone. Get the best learning tools and community to help you build your online dream. Check it out here.
Thanks for visiting and have a wonderful day.