This article may contain *affiliate links. Please see our affiliate disclosure for more details
Hey Everyone, Michael here and today I am bringing you a shortlist of some of the best lawn care affiliate programs currently available.
These are 4 smaller affiliates that you can try for your lawn care niche site but they are not really meant to replace large DIY stores like Home Depot, Lowes, or Amazon for the bulk of your lawn care commissions.
They are simply some other ideas that you can use in conjunction with those large affiliate programs to help boost your profits a bit. And be sure to check out the best web hosting for your lawn care niche blog.
There Is Just Something About Owning Your Own Business. Being Your Own Boss. Building Something From The Ground Up With Your Own Hands. Especially When It Is This Easy To Get Started.
Let's have a look…
---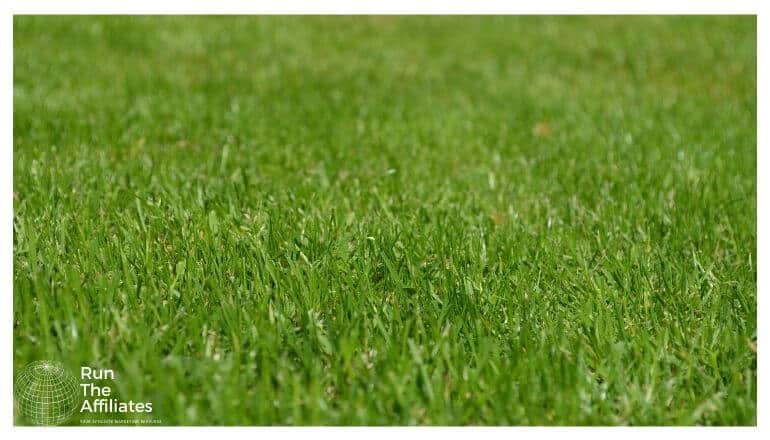 A Quick Look At Lawn Care Affiliate Programs
Lawn Care is really its own home and garden sub-niche. There is a bit of crossover with the gardening niche but lawn care is much more oriented towards the grass on your property as opposed to the gardening. For gardening affiliate ideas you can check out our article here.
Now that you have some great lawn care affiliate program ideas you just need to create the content and drive traffic to your affiliate links. With a little affiliate marketing training, you can get started on that today.
---
Yard Mastery Affiliate Program
Commission: 6%
Tracking Cookie: 30-days
Auto-Approval: No
Niche: Lawn Care

Soil Logic Affiliate Program
Commission: 15%
Tracking Cookie: Lifetime
Auto-Approval: No
Niche: Lawn Care

LawnPro Affiliate Program
Commission: 30 to 50%
Tracking Cookie: Not Listed
Auto-Approval: No
Niche: Lawn And Garden

Lawnifi Affiliate Program
Commission: $1-$2 Per Sale
Tracking Cookie: Not Listed
Auto-Approval: No
Niche: Lawn Care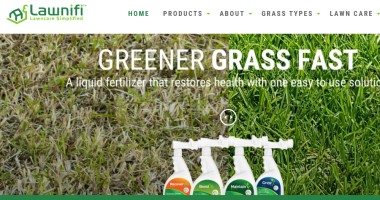 ---
Factors To Consider When Choosing Lawn Care Affiliate Programs
Affiliate programs are typically free to join so finding ones to sign up for it isn't really a problem, the issue is dedicating time to each affiliate program in order to maximize its potential.
It's true for Lawn Care affiliate using programs as it is for any type of affiliate program. So while you can sign up for as many of the programs as you want you're going to want to hone in on a few different factors that are going to make the most sense for your specific audience.
The factors that I like to take a look at it when choosing an affiliate program or the affiliate commission, the tracking cookie duration, the products that you'll be promoting and the reputation of the affiliate program itself, And finally the conversion potential of the affiliate program.
The Affiliate Commission For Lawn Care Affiliate Programs
The commission is always an interesting factor for any affiliate program. It is not, however, the most important factor. The commission is always going to be dictated by the type of affiliate program and the type of products that they offer.
For example, in our lawn care list, we have a lawn care software product that offers a 30 to 50% Commission. This is going to be a typical mission for a digital software product.
However, when you look at some of the physical products the commission is much lower because of the overhead for shipping and storing physical products.
So if we only looked at the commission and we would almost always choose the software programs or the digital-only products because they have such a huge commission advantage over physical products.
But that's simply not going to work because digital products tend to convert at a lower rate and are typically much more Niche than larger product-based affiliate programs.
So when we are considering the commission we also need to take it into account the other factors that we're going to get into a little bit later in the article like the products and the conversion potential of the affiliate program.
The bottom line when it comes to commission is to find a good balance between a satisfactory commission for your lawn care Niche blog and high-quality products that you can feel comfortable promoting.
the best advice I can give for dealing with affiliate program commissions is to not force an affiliate program into your content just because it has a super high commission.
You need to take a look at all the factors that I'm going to go through and pick and choose your lawn care affiliate programs based on the total affiliate program and not just the commission.
The Tracking Cookie Duration
Don't overlook the tracking cooking when choosing an affiliate program. It's an important part of any partner program because the longer the duration of the cookie the better conversion potentially you ultimately have for that affiliate program.
Typically you'll find that most affiliate programs have about a 30-day track and cookie. That seems to be the standard these days. But you can go as low as about 7 depending on the prices of the products that you're promoting.
For the lawn care Niche, it's really not much of an issue because you're only dealing with relatively inexpensive products that run close to $100 in some cases but rarely make their way into the high ticket item category.
If you were to add lawn mowers or other heavy equipment into your long hair Blog then you would want to try and find affiliates with longer duration cookies because those products are going to be very expensive.
But if you're just promoting a certain type of fertilizer or a certain type of soil additive that doesn't cost a whole lot then anything over about 7 days is going to be just fine.
The big exception is Amazon Associates, they tend to have around a 20-hour tracking cookie. It's incredibly low and it does cost you a lot of conversions but Amazon is such a ubiquitous website at this point that you're going to want to be a part of their affiliate program for just about any Niche, including the lawn care niche.
The Products And The Reputation Of The Company
As funny as it sounds the actual products you promoting are sometimes overlooked when it comes to deciding on an affiliate program.
If you take some of the products in our lawn care affiliate programs they need to be high-quality products that you can feel comfortable promoting because your readers or your audience are not going to blame some affiliate program that they don't have any relationship with if the products are terrible.
They are going to place that blame squarely on you because you were the one who promoted those products to them. Promote bad products enough and you will lose your credibility in ultimately you will lose your traffic.
Another reason why you want to take a look at products very closely when choosing your lawn care program is to determine whether or not they fit with your specific audience.
Even great products can sometimes not go over well with a specific audience for a variety of reasons. So you want to run some tests with each program that you decide to use and see how well they convert with your specific audience.
if you can get ahold of the products and review them that is the ideal situation. Sometimes that's not going to be possible especially if you're just starting out and don't have the budget to do that.
In that case, you'll want to research the products as much as you can to determine whether or not it's going to be worth your time to promote them to your audience.
The quality of the products also flows into the reputation of the company behind the affiliate program. If you're promoting big Brands like Nike or John Deere then you're not going to really have a problem explaining what those brands are to your audience.
But if you're working with smaller brands or single product affiliate programs you may need to spend a little extra time creating content that explains who these companies are what they're about and what their history is in order to build trust between yourself your audience and the affiliate program that you intend to promote.
The Conversion Potential Of Lawn Care Partner Programs
The last factor that I like to take a look at is probably the most important. This what I call the conversion potential of an affiliate program. This takes into account the tracking cookie and the quality of the product and the reputation of the program itself as well as the conversion rate that an affiliate program has for your specific audience.
In order to find that conversion rate for your specific audience, you're going to need to join that affiliate program and run some tests with it in order to get an idea of how well it will convert with your specific audience.
So once you've determined that the commission and cookie and products are all up to par for your audience the next step is to run those tests and discover whether or not this affiliate program or that affiliate program is going to be what you need to start generating that passive income.
There's really no other way to do it because your audience is going to be unique from every other audience even within a very specific Niche like Lawn Care.
So just pair your affiliate programs with the most relevant content see how it plays with your audience and then expanded and grow it in a way that is going to maximize your profit potential.
Get The Most Out Of Your Lawn Care Affiliates
Now that you've got all the criteria you need to pick great affiliate programs in the lawn care Niche you just need to maximize those affiliate programs as best you can.
As I mentioned matching your affiliate programs with the right type of content and promoting in a way that makes it interesting and accessible to your readership is going to go a long way in getting those conversions and maximizing your profits.
but that's just the tip of the iceberg. There are so many nuances and intricacies in affiliate marketing that you are just going to have to learn as you go along.
A lot of these intricacies will be trial and error and sometimes you will hit some pretty significant setbacks. The best way that I found to avoid the setbacks is to find some outstanding affiliate marketing training that is going to help you move forward as efficiently as possible.
No amount of training is going to eliminate all the mistakes and all the setbacks that you were going to face as a new affiliate marketer or even as an experienced affiliate marketer but the training can go a long way to helping you get your passive income website up and running as smoothly as possible.
So…
Don't go it alone. Get the best learning tools and community to help you build your online dream. Check it out here.
Thanks for visiting and have a wonderful day.