This article may contain *affiliate links. Please see our affiliate disclosure for more details
Batteries come in all shapes, sizes, and prices. I guess it would look at a little bit odd as an affiliate marketing niche site to focus on batteries. It is not the most glamorous niche by any means, but sometimes the less fashionable niches are the best places to be.
Hello everyone and welcome back for another look at 10 fantastic affiliate programs for you to deploy on your niche site. Today we are going to be taking a look at battery affiliate programs that work for battery niche sites but can offer a great alternative to a wider variety of niches as well.
From AAA batteries to car batteries, disposable to rechargeable there is a huge opportunity to create a booming business around batteries or add a new level of monetization onto your existing site with these battery affiliate programs.
There Is Just Something About Owning Your Own Business. Being Your Own Boss. Building Something From The Ground Up With Your Own Hands. Especially When It Is This Easy To Get Started.
---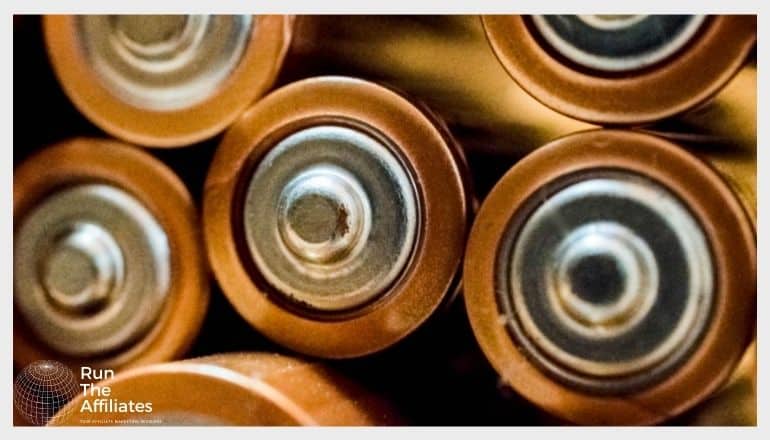 A Closer Look At Battery Affiliate Programs
---
Pale Blue Affiliate Program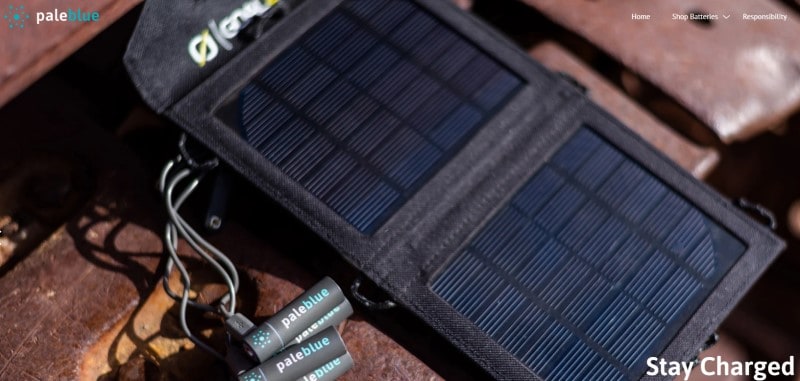 We start off our look at battery affiliate programs with one of the more futuristic batteries out there. Pale Blue has a line of USB rechargeable batteries that are as functional as they are cool looking. You could get a ton of content developed around their batteries and explaining the technology yo your readers making this a great option for a green niche site or a battery niche site among others.
They don't have a huge selection of batteries but they do have the most common battery sizes using their technology so they will be good for most consumers. Here is a quick look at some of their offerings.
AA Batteries
AAA Batteries
D Cell Batteries
9 Volt Batteries
Other sizes might show up later but these ar what most people need. These batteries need only a standard USB cable and port to charge. It really is pretty cool because the cable attaches directly to the individual battery and not ot a charging dock.
With all that fun tech means nothing if the affiliate terms are not favorable for you. The good news is that they are pretty generous to their affiliate partners. Pale Blue offers a 30-day tracking cookie which will be plenty since we are not really dealing with any high-ticket items. The 8% commission should generate a decent amount of revenue for your business if you audience responds well to these incredible little batteries.
---
RAVPower Affiliate Program

RAVPower is technically not a battery only affiliate. They are here because of their vast line of charging stations, power banks, hubs, and wall chargers. Their product provides you with USB power accessories on the go that can be used to charge your gear or your batteries if needs be.
The allure of this partner program is only increased by their frankly magnificent affiliate terms. They offer a 45-day tracking cookie for their affiliate partners give you plenty of time to make a referral and still get credit if the consumer doesn't but anything straight away.
But it is the 20% commission that really shines through with the RAVPower affiliate program. This is the type of commission that can form the foundation fo your entire business and makes it a great alternative to Amazon Associates if you can get it converting at a decent rate.
---
Vanon Batteries Affiliate Program
Commission: 5%
Tracking Cookie: 365-days
Auto-Approval: By Country
Affiliate Niche: Batteries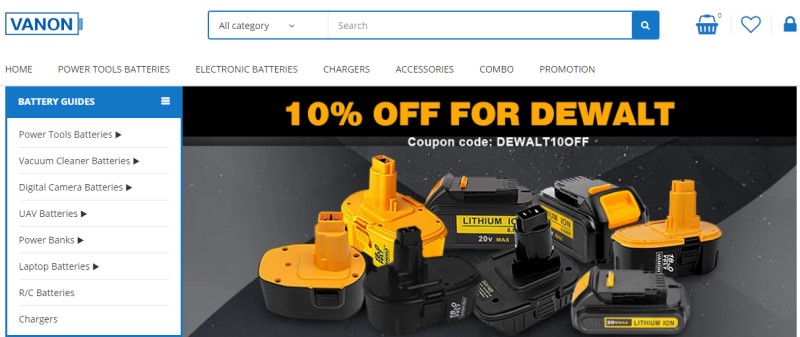 Vanon Batteries is a website that focuses on replacement power tool batteries. It is a great option for home improvement niche sites as well as any related niche that needs power tools as part of its overall focus. Vanon also works great as a power tool affiliate program.
The 5% commission is pretty solid for this type of affiliate program. Not the highest but it should serve you well for most of your power tool battery needs. The tracking cookie is phenomenal lasting a full year. 365-days from the time someone clicks your link and you still get a commission. Finally, they offer an auto-approval process through their ShareASale profile which should make it easy to get started with them even for new websites.
---
Chrome Battery Affiliate Program
Commission: 5%-15%
Tracking Cookie: 45-days
Auto-Approval: No
Affiliate Niche: Batteries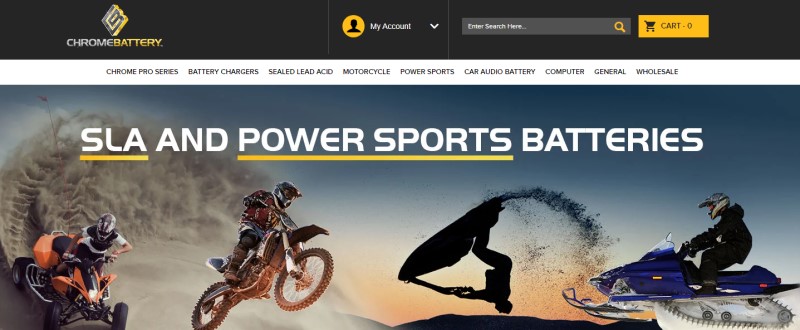 Chrome Battery has a good selection of batteries for a wide variety of needs. This is a battery affiliate that would work well in plenty of affiliate niches, from snowmobiles and ATV's to general consumer electronics. Here are some of the products that you could promote when you sign up.
SLA/Sealed Lead Acid Batteries
Wheelchair Batteries
Snowmobile Batteries
Lawn & Garden Batteries
Laptop Batteries
Digital Camera Batteries
Camcorder Batteries
You will also find some batteries for scooters and motorcycles that you can promote if you are working in a motorcycle or scooter affiliate niche. As well as batteries for waterskis, ATV's and other recreational vehicles.
The commission has quite a large range. It starts at 5% and can go up to 15%. 5% is decent but if you can get your commission up to that 15% mark you really have yourself a special partner program here. The tracking cookie duration is an above-average 45-days which will work very nicely for this affiliate partner.
---
Medic Batteries Affiliate Program
Commission: 10%
Tracking Cookie: 60-days
Auto-Approval: No
Affiliate Niche: Batteries

Medic Batteries has a huge selection of batteries and accessories at pretty significant discounts. This affiliate would work great for a general battery parter for a wide range of income levels since they have such competetive pricing. You can also use them for more scpecific niches if you need batteries for the products in those niches.
The tracking cookie and commission are rock-solid for this partner program. They offer a 60-day tracking cookie and a very nice 10% commission on qualifying sales made through your affiliate links. You really can't go wrong with those affiliate terms.
---
Advance Auto Parts Affiliate Program
Commission: 4%
Tracking Cookie: 30-days
Auto-Approval: No
Affiliate Niche: Auto Parts

Advance Auto Parts is a large and popular retailer of auto parts, specifically in the U.S. Technically it is more of an automobile affiliate but for our purposes, we are going to focus on the car batteries that they have for sale. A section of a general battery site dedicated to car batteries would work well with this affiliate, likewise, a car niche site would do well to have some content centered around car batteries. Either way, Advance Auto Parts is a great option for both. They have hundreds of car batteries to choose from.
The affiliate terms are what you would expect from such a large corporation. The tracking cookie is fine at 30-days but the commission is a little on the low side at only 4%. It is still a lot better than Amazon Associates and should be ok for your battery niche site if used alongside some of the other more generous affiliate commissions.
---
EZ Battery Reconditioning Affiliate Program
Commission: 75%
Tracking Cookie: 60-days
Auto-Approval:
Affiliate Niche: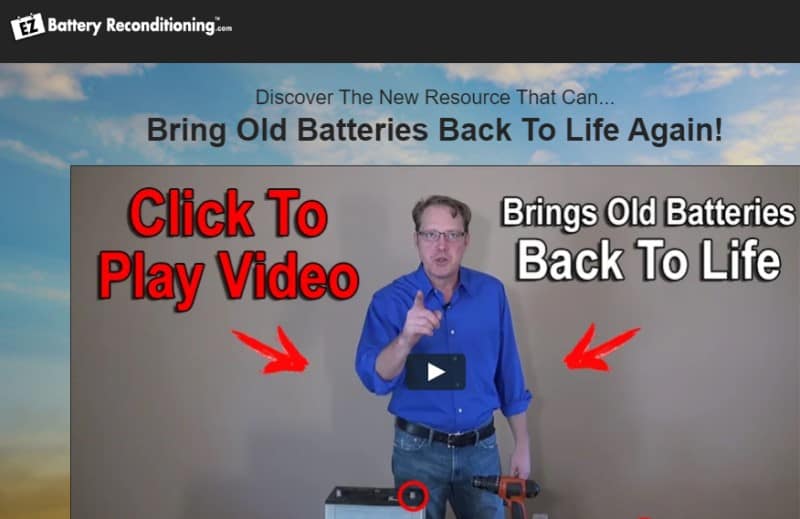 EZ Battery Reconditioning is a digital only product designed to show you how to get the most out of your batteries by reconditioning them. There is no physical product associated with this affiliate so kep tht in mind when you are promoting this partner.
The commission is massive. They offer a 75% commission for their affiliate partners. This is pretty typical for digital only products as they tend to have a lower conversion rate and much less overhead than their physical counterparts.
Promoting these types of affiliates can be a bit tricky since people are generally pretty skep[tical of digital only products like these but if you can make it work you have yourself a huge earning potential with EZ Battery Reconditioning.
---
RUIXU Affiliate Program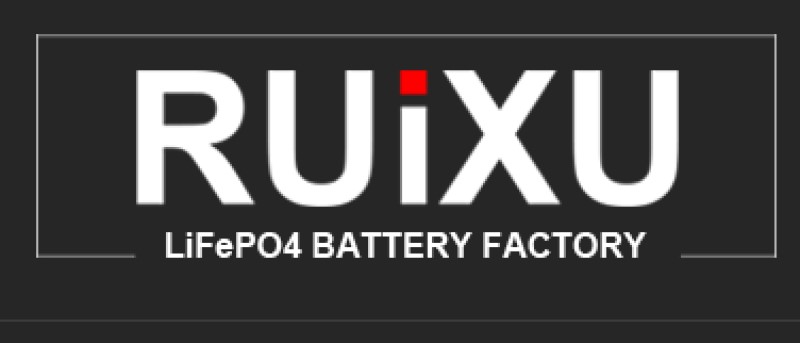 RUIXU produces large batteries for home use. This affiliate is going to be pretty specific to home improvment and security/emergency type niche sites as well as solar niches. Solar and green niches might be the best way to use this affiliate since their batteries are designed for just that sort of work.
The affiliate terms are decent. The commission is a solid if unspectacular 5% but these products run well into the thousands of dollars and are very much high-ticket items so the 5% should still generate a good amount of income if you can get the sales you need. Therewas no cookie duration listed so be sure to ask about that when you sign up.
---
Brooklyn Battery Works Affiliate Program
Commission: 7.5%
Tracking Cookie: 30-days
Auto-Approval: No
Affiliate Niche: Batteries

Brooklyn Battery Works is a large online store that sells all types of batteries for consumer electronics. This is your typical battery affiliate and one that will fit into any niche that needs batteries to operate the products as well as a general battery niche.
Here are a few of the types of batteries you can expect to find on the Brooklyn Battery Works website…
AA batteries
AAA batteries
C batteries
D batteries
9-Volt batteries
coin batteries
button batteries
cordless phone batteries
photo lithium batteries
The commission is solid at 7.5% and the tracking cookie duration is a standard 30-days. Both of these will perform pretty well for most affiliates out there.
---
Microbattery Affiliate Program

Hearing aid batteries is the focus for the Microbattery affiliate program but they have tons of other options for batteries of all shapes and sizes making it an ideal affiliate partner for a hearing aid niche site, senior focused niches sites or a general battery niche site. Here are some of the products on offer from Microbattery.
HEARING AID BATTERIES
LITHIUM COIN CELL
WATCH BATTERIES
PHOTO LITHIUM RECHARGEABLE
CORDLESS PHONE
SEALED LEAD ACID
The tracking cookie is a robust 90-days and the commission is very nice weighing in at 8%. A solid set of affiliate temrs that will generate a good amount of income for a battery focused niche site.
---
Closing Thoughts On Battery Affiliate Programs
That brings us to the end our our list of battery affiliates. These programs can help take your small niche site and turn it into a full-time income with smart monetization of your content. As I said at the top batteries are not the most glamourous affiliate niche out there. They are not the most profitable either but batteries, whether in a niche site of their own or part of antoher niche are going to be a great way to add some extra cash-flow to your online business.
It will come down to how well your audience responds to each infdividual affiliate program that will determine just how useful they are going to be. Always gauge your audiences interest when selecting affiliate. High commissions are great but they mean nothing if your readers have no interest in the products they sell.
So find the ones that work for you and super-charge your earnings with a few of these outstanding battery affiliate programs.
Thanks for visiting and have a wonderful day.
Don't go it alone. Get the best learning tools and community to help you build your online dream. Check it out here.