This article may contain *affiliate links. Please see our affiliate disclosure for more details
---
You Can't Fail If you don't ever try.
You also can't succeed.
Most people are not action takers for the very simple reason that they are afraid to fail.
In the world of affiliate marketing, the worst thing you can do is nothing. Even if you do something wrong it is still better than nothing.
You must take action and you must do it as soon as possible because affiliate marketing is a journey and the sooner you start the sooner you can start reaping the rewards.
In Affiliate Marketing, action takers are the money makers. Let's find out why. Here are some great examples of action takers and it is why they are so successful.
There Is Just Something About Owning Your Own Business. Being Your Own Boss. Building Something From The Ground Up With Your Own Hands. Especially When It Is This Easy To Get Started.
---
Learning From Failure
Winning and losing. Success and Failure. They are just two sides of the same coin. The truth is that you learn a lot more from your failures than you do from your successes.
Failing at something allows you to step back and figure out what went wrong and where it all fell apart. It gives you the opportunity for self-reflection that success simply can't.
But you can't win or lose if you sit on the sidelines. And the fear of failure is one of the biggest reasons that people refuse to take action in affiliate marketing.
They come up with excuses.
"I am not a writer so I can't start a blog."
"I don't know enough technical stuff to start a website".
Excuse after excuse but the real reason they won't act is that they are scared. Scared of failing. But if you don't take action then you can't fail. And that is the simple rationale that many people have.
But this fear is an opportunity for those of us who want to start that passive income business. For people like you who want to take action and build a solid business that can weather the coming economic storm.
---
Everyday Action
So you're determined to take action. Failure be damned.
But you're not sure what action to take. It is a reasonable thought.
Should I do keyword research for a new article?
Should I rewrite or add to an article that I've already written?
Should I take the leap and start a YouTube channel to compliment my passive income blog?
Which action do I take?
The answer is simple. Any of them.
You see when you take action in affiliate marketing you want to work smart and expand your business but the specific action you take is really irrelevant.
It may seem a little counterintuitive and it's always good to have a plan or an article hit list or some kind of strategy to determine what action that you need to take next that's going to be most beneficial for your business.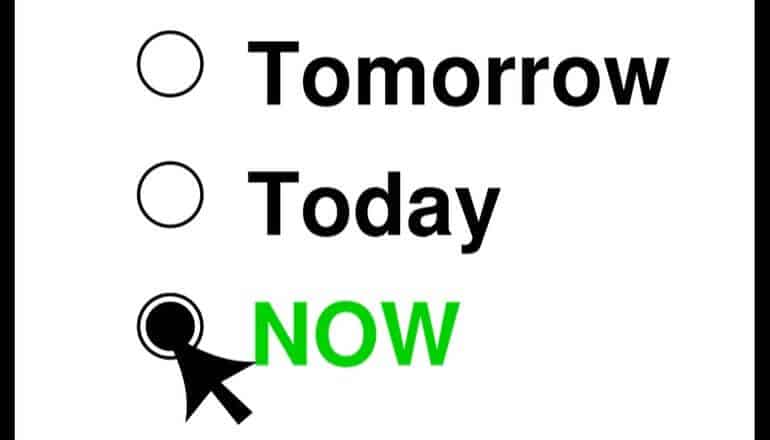 However, just working on your business is going to be enough for some of those days.
It's just so important that when you're building your affiliate marketing business you work on it each and every day.
It does not have to be for hours upon hours every day. Most people are going to start their flea at marketing business while having a regular job.
So if it's only 15 minutes a day or 30 minutes a day or an hour a day you still need to set aside time to take action and work on that passive income business that you were determined to Build.
Even doing something badly is better than doing nothing at all.
Write that first article. Is it going to be terrible?
Probably.
The first blog article you write is going to be the worst one you ever write. The second will be a little bit better and the third better than that.
And so on.
You can only get better by at blogging and affiliate marketing by taking action and working at it.
It won't happen overnight, but pretty soon you will be great at writing articles and promoting products from your affiliates.
Eventually, you will be an expert in the field. If you keep at it and take action day after day. It is the journey where you learn the most.
---
Success Is A Journey
There is no such thing as an overnight success in affiliate marketing. There are plenty of products that claim they can make you thousands in a day or a week but they are not real.
Success is a journey that you work on day by day. Sure you can get lucky here and there maybe make a few sales but real sustained passive income is no accident.
Success in affiliate marketing is a series of small successes in a long journey of hard work and dedication.
There will be setbacks on this journey.
There will be failures. Too many to count.
But Success is a journey and when you have a setback you pick yourself up and start back on that journey. Take action and fail the take action again until you get it right.
There is no trickery in affiliate marketing. Just time, hard work and all action.
Success is a journey.
The road to passive income and a better life is going to take time and patience. Taking that first step. Taking that first action is the toughest part.
---
Affiliate Marketing Is All Action
In affiliate marketing action takers are money makers. All action all the time. When you are working on your affiliate marketing business you need to be really working on it.
Writing blog posts. Fixing problems on your website. Promoting your articles. Editing your videos.
These are all actions that you need to take every day that you are working on building your business.
All action all the time. Implement new ideas whenever possible. If they fail learn from them and try a new approach. All action.
Never let your business sit idle for too long. Take vacations and time off for sure.
Recharge your batteries and avoid burning yourself out, but try and work on this new business as often and as long as you possibly can.
You need to constantly be hustling to get the most out of your affiliate marketing business, at least until you have the groundwork set up and the passive income starts to roll in.
"Great things may come to those who wait, but only the things left by those who hustle."

Abraham Lincoln
Honest Abe had it right, even though the quote is probably misattributed to him. The sentiment is still valid.
You can wait for good things to happen for you or you can hustle and take action and make great things happen for you.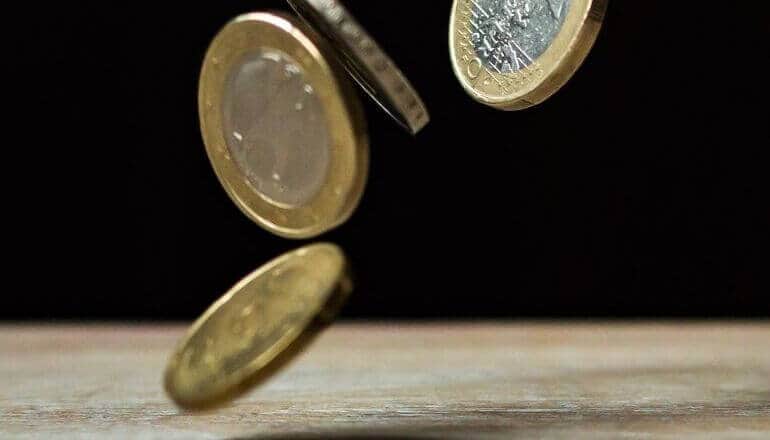 ---
Why Is Passive Income Important?
You are going to take action. If you have made it this far into this article your mind is already made up.
So your question now might be why is passive income so important? Sure the obvious answer is that you can earn extra cash with little effort once you get it up and running.
But passive income is going to be incredibly important in the future as our economy changes. At the time of writing things look bleak for the global economy.
Everyone is going to be affected. Fiat currencies are in trouble, debt is at an all-time high. It will be the people with multiple passive income streams that come through the coming recession in decent condition.
No one will get through it unscathed but you can mitigate the damage by starting your passive income businesses right now and get ahead of the game.
Ad revenue from a blog and Youtube channel. Affiliate sales from any number of sources can really set you up nicely with a sustainable income even when the economy starts to get really bad.
But you have to start now. Take action today even if it's just watching some free Youtube videos on affiliate marketing.
There is enough there to get you started. Grab some web hosting, I recommend Bluehost(affiliate link), and get to work on your blog as soon as possible.
If you want to get the best possible start, consider affiliate training from any number of reputable sources. I recommend two in particular and you can read my head to head review of the right here.
---
Don't Go It Alone
One of the biggest benefits I have found when purchasing affiliate marketing training is the community that comes along with it.
Now instead of you learning from just your failures, you have an army of like-minded entrepreneurs that can share their experiences with you and help you avoid the mistakes that they made.
When you combine a great community with world-class training modules you can really start to see the benefit of the investment that you would make into a paid training program.
It means you don't have to go it alone.
You are not alone on this journey.
There are others just like you who are taking action day after day and building a passive income online just like you.
Action takers are money makers.
Are you an action taker?
Are you one of us? I suspect that you are. So let's get to work.
Don't go it alone. Get the best learning tools and community to help you build your online dream. Check it out here.