This article may contain *affiliate links. Please see our affiliate disclosure for more details
Thanks for stopping by and taking the time to check out my review of the Traffic Multiplier system.
We are going to deep dive into the inner workings of this traffic and lead generation system that claims to help you build profitable lists, good traffic and lead generation and ongoing profits through affiliate marketing.
How does it stack up to other affiliate marketing training programs and products? Does Traffic Multiplier live up to its claims or does it overpromise and under-deliver? Let's find out in the Traffic Multiplier full review.
Quick Look
---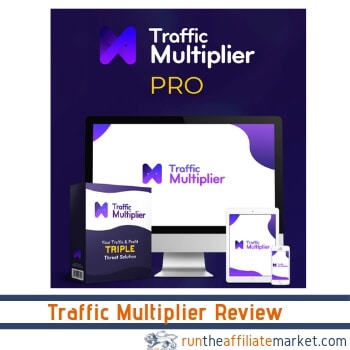 Traffic Multiplier Pro Review
Product Name: Traffic Multiplier
Price: $17 + Upsells
Owners: Glynn Klosky
Quick Overview
Traffic Multiplier is a decent traffic generation system for affiliate marketers. The system is still based in affiliate marketing so there is a lot of redundant information that can be found elsewhere. It focuses on mainly generating leads and traffic. Two of the most notoriously difficult things to do in online marketing.
While not as over-hyped as many products it still over-simplifies the process of getting traffic for affiliate marketing. But it does teach you how to build lists, email list primarily, which are really where the money is for affiliate marketing.
The entry price is very good at only $17 dollars but there are quite a few upsells. However, they do seem to be useful upgrades. While I dislike the concept of upsells in general, they are sometimes very nice add-ons to the original product. But that is too rare an occurrence most of the time.
Overall Rank:
[rwp_reviewer_rating_stars id="0″]
[rwp_box_criteria id="0″]

---
What is Traffic Multiplier Pro?
Traffic Multiplier is a traffic and lead generation training system that aims to create a streamlined and quick method of them to your website. It also touts itself as a great way to build lists for your affiliate marketing business.
The package includes both training, videos and written lessons, and software to help you generate traffic. It focuses on getting you subscribers for an email list and for a notification list doubling the effectiveness of your lead generation.
These are some pretty lofty claims because traffic and lead generation are probably the hardest thing to get right for an affiliate marketer. Let's find out what this program has to offer.
Who is Traffic Multiplier Pro Targeted At?
Traffic Multiplier is targeted at just about any affiliate marketer. While it would be beneficial to people just starting out it is probably best suited for someone who has established a blog or website and is looking to expand by building an email or notification list.
It does enough basic explaining that a brand new person could get a lot of value out of the basic package and the price of $17 is definitely aimed at entry-level marketers. Once you get into the upsells it can get expensive especially if you are just starting out, so stick with the base package if you are new.
At least until you get a feel for the product as a whole and then you can decide whether r not to upgrade.
How Does Traffic Multiplier Work?
This product works through its training videos and courses in its two-pronged list creation method. At its core, Traffic Multiplier will help you generate leads and traffic.
Help automate your follow-ups with the people on your lists and make those follow-ups much more successful and ultimately makes sales of affiliate products or your own products if you choose to go that route.
The idea behind this product is to deliver a simple, unified method for generating traffics and leads from a variety of lists and sources. They try to achieve this through a suite of training videos and software and services built to deliver the leads to you quickly.
That is how is it supposed to work and does for the most part. However, their marketing material makes it seem much easier than it actually is. You'll need to put in work to get the most out of this product.
Features
The Traffic Multiplier Pro training system has quite a few features that it hangs its hat on. But for me, the most important features to look at are the training, the list creation, and the member's area. All included in the purchase price.
Access to The Private Members Area
Another great feature for Traffic Multiplier is access to their private member's area. Anyone who purchases the product can jump in and seek out help from other members. This type of thing always adds a lot to the overall package when you don't have to go it alone.
Learn To Create Two Lists
The real draw of the Traffic Multiplier system is that it helps you build two lists simultaneously. The first is a push notification list. You have probably seen the little pop-ups that ask you to push a button to be notified. These are incredibly valuable for generating a list.
Anyone signed up will get a notification when you update tor website or whenever you set up a new notification. It is a remarkably useful and potentially profitable list to have.
The second list that Traffic Multiplier helps you build is the more traditional email list. Again another very valuable and important list for any online marketer. It gives you instant access to a huge number of people whenever you have a new product to sell or promote.
Is it the best system ever created? No. But given the price, it is actually a decent option for someone in the affiliate marketing business.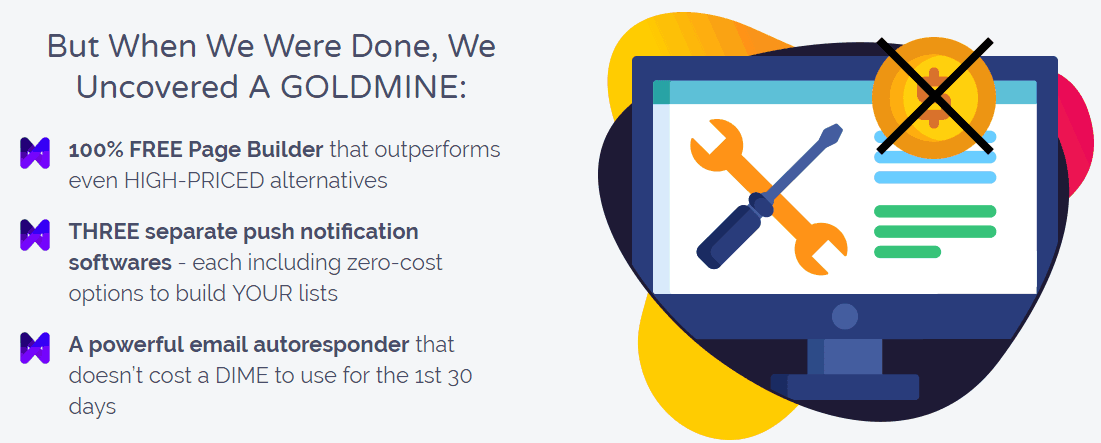 Step by Step Video Training
The Traffic Multiplier training method covers a good amount of subjects related to affiliate marketing and traffic generation. They have videos covering traffic generation, the most important aspect of online marketing. Lead generation is also taught through their video course.
And finally, they give you some insight into making your income streams ongoing and passive. This one is pretty basic as affiliate marketing is pretty easy to make into a passive income source once you do the set-up and hard work. It usually just takes a while to get it started.
Support
Support for this product is fairly good. Most programs of this type simply leave you with an email and rarely get back to you with any regularity. Traffic Multiplier, on the other hand, has a full support page ready to go for anyone that has a problem.
On the support page, you can find links to the member's area that you gain entrance to when you buy Traffic Multiplier. There are also FAQ's that answer common questions. There is also a section dedicated to billing and refunds.
The refund is the best part of the support.  The creators of this product offer you a 30-day money-back guarantee.  It is always a nice safety net to have for any digital product.
Price
The price for the basic product is very reasonable. It costs $17 dollars. The main problem is that there are 4 upsells that you can purchase as upgrades. The first of which gives you access to a bunch of funnels and landing pages and quite a bit of other material.
So that one might be worth the additional cost if you really need funnels and landing pages and that sort of material. There is definitely value in the first upsell. But it just keeps going, you could end up spending hundreds for all the upgrades and I am just not sure they are worth the added cost.
Issues With Traffic Multiplier
I have a couple of issues with the Traffic Multiplier Pro System. Mostly with the marketing. I would not call them all out red flags but they are toeing the line. It would be nice if these marketing tropes were buried once and for all but they are undeniably effective.
So they are here to stay for the foreseeable future.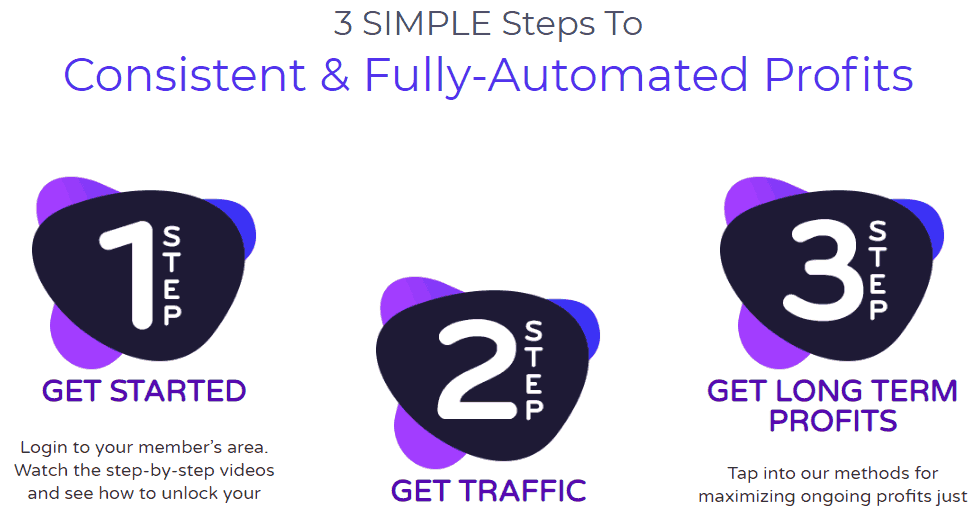 Automated System
Technically this is correct. You set up autoresponders for your lists and you can easily send out thousands of emails and sales funnels at the click of a button. But the marketing makes it sound like there is no work involved.
That is simply not the case. You still have to put in the time and work to get the most out of your lists and affiliate products. It doesn't happen magically. I wish more products would be upfront about the time and effort commitment online business takes.
Cut and Paste System
The "done for you" system is another borderline red flag and it dovetails nicely with the previous issue. You will still need to craft your own emails and set up your autoresponders and email swipes. You simply can't expect to take someone else's work slam it into an email and get money in return.
It is an unrealistic expectation and another marketing ploy that I wish the products would stop using.
Is Traffic Multiplier Worth It?
At only $17 dollars it is not a bad deal for everything you get. There are 4 upsells, which I am not a huge fan of, but some of the information and material in those upsells is pretty good as well. Ultimately you will have to decide for yourself if it is 17 bucks well spent.
Just remember to take advantage of the money-back guarantee if you find that the product does not meet your needs or standards.  If you are willing to put the time into your business then traffic Multiplier can certainly help you.  It won't do it for you, however.  Regardless of what the marketing might say.
Final Thought On Traffic Multiplier
A decent product.
That is about the most amount of praise that I can't muster for Traffic Multiplier. There is a lot to like about it. The price is great and fair, but the upsells can get expensive and I am not sure how much value they really add. They are useful but pricey.
The money-back guarantee is great and their support is much better than most products of this type.  That being said the marketing is still a bit over the top and some of it makes the whole process seem way to easy.
Much of the information provided in the training lessons and videos is very good and pretty useful although some of it might need to be updated very soon. The list creation system that they set out for you is intriguing but I have some questions on just how effective it will be in the long-term.
Will you really be able to keep hold of the people on your list with their lead generation systems. It is something that only time can answer. If you are looking for some insight into lead and traffic generation at a reasonable price then Traffic Multiplier might just be for you.
Give it a look and take advantage of the money-back guarantee if it does not suit your needs.
Let me know what you think of Traffic Multiplier Pro after the review recap below. I would love to hear your take on it.
[rwp_box id="0″]
---
Training To Complement Traffic Multiplier
There are quite a few other places to learn about affiliate marketing and lead generation.
Wealthy Affiliate has been around for over a decade and offers some great training for just about every type of online business. The second option offers far more than Traffic Multiplier but they also cost far more, hundreds of dollars a year and each one of them is well worth the cost.
Check out my resources and tools for all your affiliate marketing training and blogging needs.
You can check out my full review here of my current top recommended resource for building a blog or website.
---
Thank you for visiting and as always have a great day.