This article may contain *affiliate links. Please see our affiliate disclosure for more details
Welcome to our ongoing series of niche research ideas for blogs and video channels.
The arts and craft niche is a great overall blogging niche to look at for a new or expanding blogger.
And Photography is one of the best sub-niches in the arts and craft niche.
The photography industry as a whole is constantly growing although it has slowed in recent years.
It generated around 10 billion dollars in 2018. It is a great way to generate some passive income with a variety of ways to monetize your blog and the photos within it.
We'll take a look at what you should consider photography niche ideas when starting or expanding an arts and crafts blog.
What are the best ways to monetize photography?
What are the growth potential and some affiliate program ideas of photography in general?
Let's get into it.
Check out my #1 recommended resource for building and maintaining a successful niche blog.
---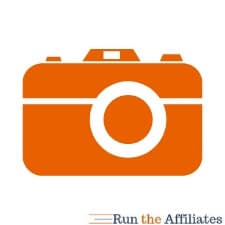 Photography Niche Quick Look
Niche:

Arts and Crafts

Sub-Niche:

Photography

Popularity:

7/10

Profitability:

7/10

Growth Potential:

6/10
---
Why Photography?
Why should you consider photography for your next blogging project? It is a profitable industry with quite a few different micro-niches you could hone in on.
Add to that the visual nature of the medium and you can have one of the best places to show off photographs for everyone to see.
A photography blog also offers many different ways to use your passion to generate some great passive income.
Photos and images are an integral part of any website or blog.
If you can supply a blog that touches on how best to deploy images you can branch into photography from other blogging niches as well.
A growing market and an incredibly important one to the digital future. Now is the time to get on board with photography.
---
Ways to Monetize Photography?
You can monetize a photography blog in many of the usual ways.
Ads can generate some income but are always a dicey proposition due to their unreliable and intrusive nature.
Add to that the popularity of ad-blockers and ads become a viable but limited monetization practice.
Some of the advertising suppliers can be a bit dodgy with their admission and refusal criteria, so getting approved and staying in good standing with them might be difficult in many cases.
Affiliate marketing is another way to monetize your photography blog.
It is probably the best way to go about earning income from your blog. Find some great affiliate partners centered around your micro-niche and promote them with a little bit of content.
The camera equipment is quite expensive and should generate some decent income. In addition, there are quite a few training courses and photo editing software that you can promote.
These usually have some impressive commissions attached to them.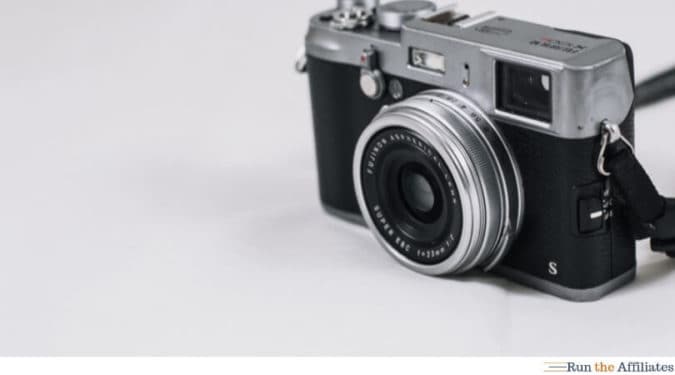 Every photo you take is potential content and potential income as you can sell your photos to a variety of places.
Using some of your photos for your blog and selling other is probably one of the best ways to diversify your income channels.
Donating your photos to free image sites, like Pexels, is another way of potentially earning a few extra dollars for your photography blog.
These sites allow anyone to use your images royalty free, but they give the user an opportunity to donate to the artist for their use.
You might be surprised just how many people are willing to chuck in a buck for use of one of these images.
Worth a try to put a bunch up and see if anyone decides to donate to you.
---
Potential Growth for the Photography Niche
The photography niche has been growing year over year for quite some time now. Younger people have been trying out photography in larger numbers in recent years.
This growth in interest bodes well for the continued growth in photography as a whole.
With the increased interest comes a greater need for equipment and guidance in the art of photography.
And this is where a great blog can really turn a nice profit.
By supplying helpful, thoughtful, and useful content to these new photographers you will gain an attentive audience that will heed your advice.
An audience that is also willing to spend some money to increase their own proficiency as a photographer.
---
The Popularity of Photography

Photography has grown in popularity for a number of reasons but one of the most important for a photo blog is, well, other blogs.
All blogs need images.
As websites continue to pop up the need for high-quality photographs becomes greater.
In order to fill these needs people turn to photography blogs.
They learn how to create great photos for reviews and other content. Or they need to buy photos for their blog.
Either way, a photo blog can position itself to help with either scenario and reap the rewards.
*Keyword Search Images are From the Jaaxy Keyword Research Tool*
---
Micro-Niche Ideas for Photography Blogs
You can, and probably should break your photography blog down into a smaller subsection of the overall photography niche.
At least when you are just starting out.
It will give your domain a chance to age a bit. It will give you time to generate good content that can actually rank due to less competition.
You can always branch out later. Here are 10 Ideas for Photography Micro-Niches.
Bridal Photography
Portraits
Photography Training and How-To's
Landscape Photography
Camera Reviews
Accessory Reviews
Pet/Animal Photography
Funny Photos
Photo Editing
Fast-Motion Photography

---
What Affiliate Programs to Look For
The number and types of affiliates are vast in this niche. From storefronts selling every conceivable camera and accessory to training programs covering every aspect of photography. There is an affiliate program for just about everything. Here are 10 great ideas to start with.
Remember there is more to an affiliate program that just their commission.
Balancing out the needs of your blog, your audience and your pocketbook are essential to creating a great affiliate marketing strategy. In this case, you will want to pick affiliates that tie into your blog the best.
Blogging about what cameras are the best? You will want to get an affiliate that sells camera and accessories.
Is your blog more about teaching photography? Choose training courses to promote.
Blog about photo editing? There are plenty of photo editing suites to promote.
You get the idea.
But always diversify your affiliates somewhat. Never take the focus off your main partners but pick a few from the general photography niche.
Putting affiliate links to a camera on Amazon, for example, would be a good idea regardless of the micro-niche your photography blog resides in.
---
Domain Ideas for Photography

Choosing a domain for your photography blog should reflect the overall subject of your blog. When choosing a domain you need to decide whether you want to expand in the future or just stick to your micro-niche.
If you only plan to teach photography then learnphotographywithXXX.com might be a good way to go.
But if you plan on expanding into other photography niches you might want to have a more general domain name. Try and brand it with your name or some other easily identifiable feature and you can start building your brand from day 1.
---
Closing the Shutter on the Photography Niche
A great niche.
That is what Photography is.
A great niche. It is colorful and expressive and can generate a great deal of passion among your readers or viewers.
If you can help someone become a good or great photographer through your blog they will be eternally grateful.
In addition to the wonderful teaching and helpful nature of a photography blog, it can also be quite lucrative for the blogger. Always a great combination.
Great industry, artistic, and profitable.
The exact things you are looking for when choosing a niche to blog or vlog about.
---
Maximize your Photography Blog with World-Class Training. For thorough training and support check out my top recommended resource for building and maintaining a successful niche blog.
---
Share and like if you enjoy the content. Comments and questions are always welcome. Leave them below and I will answer them as soon as I can.
As always, thank you for visiting and have a great day.