This article may contain *affiliate links. Please see our affiliate disclosure for more details
Crate and Barrel is a popular houseware and furniture store that would make a great addition to any affiliate lineup in a variety of blogging niches. If they have an affiliate program that is.
Do Crate And Barrel Have An Affiliate Program? Unfortunately, it does not appear that Crate & Barrel has a traditional public affiliate program. I could not find any affiliate program for them on the major affiliate networks, nor did they have any information on their website about an independent affiliate program.
They appear to have a presence on Viglink but that is more of an advertisement service that monetizes related links as opposed to a full-on affiliate program. But we do have some decent alternatives that do have full affiliate programs.
These affiliate program alternatives are not meant to be a one to one replacement for a brand as popular as Crate & Barrel but they should give you some of the same products and content ideas that Crate & Barrel would have provided.
There Is Just Something About Owning Your Own Business. Being Your Own Boss. Building Something From The Ground Up With Your Own Hands. Especially When It Is This Easy To Get Started.
---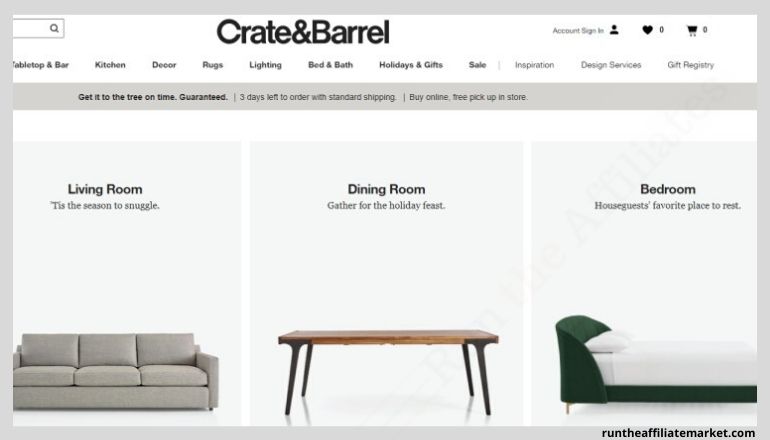 5 Crate & Barrel Affiliate Program Alternatives
What we are looking for in an alternative affiliate program is a store that can provide a fair bit of furniture and housewares similar to what Crate and Barrel offer.
It is possible that they run a private affiliate program or you might be able to use Skimlinks or a similar service to help monetize them, but as for an out and out affiliate program I was unable to find any information on it.
All is not lost, however. I don't want you to leave empty-handed so here are 5 Crate and Barrel alternatives that could help fill in the Crate and Barrel sized whole in your affiliate strategy.
The Alternatives
Smart Furniture Affiliate Program
The Hut Affiliate Program
Pier 1 Affiliate Program
Manhattan Home Design Affiliate Program
Decorated Affiliate Program
You can takes these 5 Crate and Barrel affiliate program alternatives and add a little affiliate marketing training into the mix and start generating the traffic to build the passive income business of your dreams.
---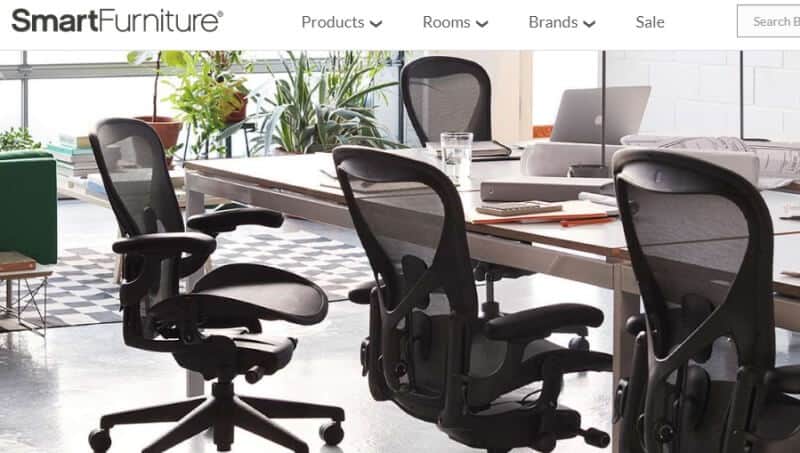 Smart Furniture Affiliate Program
Our first Crate and Barrel alternative is the Smart Furniture affiliate program. This furniture and home accessory supplier will give you a pretty good approximation of the type of furniture that Crate and Barrel delivers.
Smart Furniture has a very nice selection of many popular brands in the furniture world and would fit in nicely to any home or furniture-based niche website.
The affiliate terms are decent but not spectacular. A 45-day tracking cookie is above average and very nice to see.
The 5% cookie should be ok for most blogs or websites in the furniture or home design niches.
---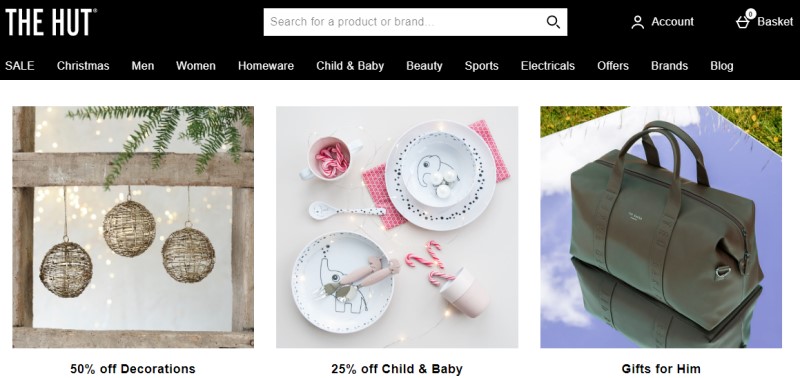 The Hut Affiliate Program
The Hut is more focused on homewares and accessories over furniture. This would make a good replacement for Crate and Barrel in homeware or home decor niche websites.
The commission is a bit of a range. The type of product dictates the commission you receive from this affiliate partner program. They offer between 1% and 8% for qualifying sales.
The cookie is fine for the type of products that your audience will be purchasing from The Hut. While some of the prices on the Hut's products can get a little bit pricey nothing really comes close to really high-ticket items.
---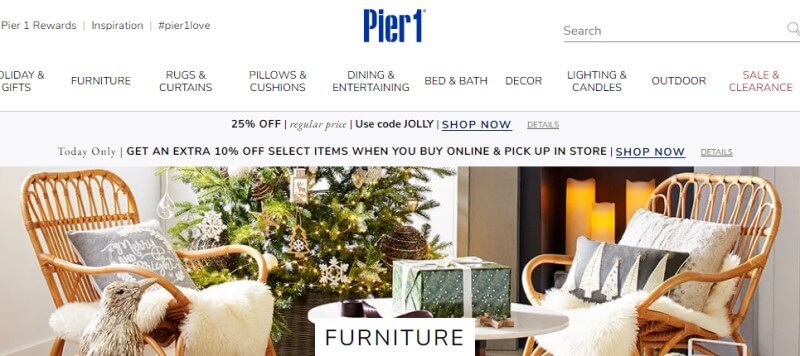 Pier 1 Affiliate Program
Pier 1 imports might be the most natural alternative for a Crate & Barrel affiliate program. They are a popular brand and have a huge selection of furniture and home decor items that can fit into any home decor blog very nicely.
The commission is on the low side but given the price of some of there products the commissions could still be respectable with the 4% commission. The tracking cookie is a little low as well.
I typically like to see at least a 30-day tracking cookie but you should be able to work with the affiliate terms even if they aren't spectacular.
---

Manhattan Home Design Affiliate Program
Manhattan Home Design is a retailer of a wide range of pretty impressive furniture and home decor items that you can promote on your blog or website. They would make a decent replacement for Crate & Barrel.
Manhattan Home Design offers a $40 dollar flat fee for their affiliate program. The issue is that it is not clear what the criteria are for the fee. Is it per sale? I don't know, you will need to ask about it when you sign up to be sure you get what is appropriate.
The tracking cookie is ok. I like to see at least 30-days but a 15-day tracking cookie should be decent for your passive income blog.
One last nice thing about Manhattan Home Design is that they have an auto-approval on the ShareASale affiliate network.
This means that anyone can sign-up for them at the moment. This can change at any time but as of the publish date of this article you can get approved even with a brand new website.
---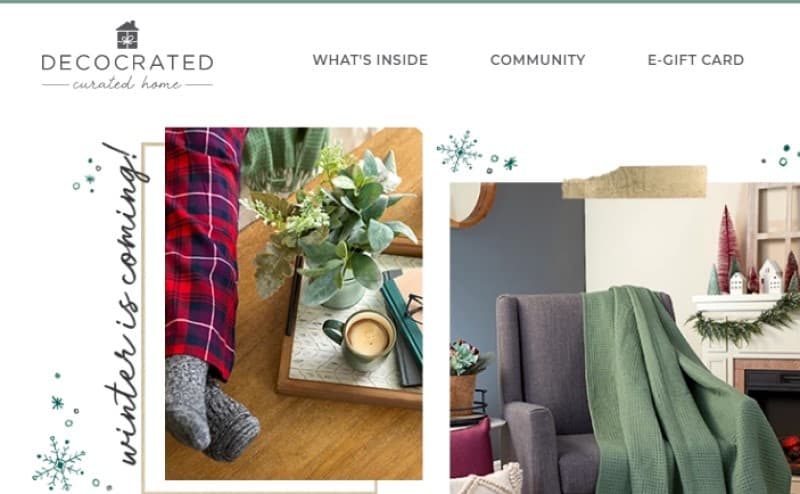 Decorated Affiliate Program
Decorated is a home decor subscription service that would help fill the gap left by having no Crate & Barrel affiliate program.
Subscription boxes are always a great addition to any blog or website and it is nice to see on in the home decor niche.
The affiliate terms make this affiliate program one you really want to consider for your website. The 90-day tracking cookie is remarkable for this type of partner program.
I love to see tracking cookies with a long duration like this. Longer cookies almost always correlate to better conversions for affiliate programs.
The 10% commission is fantastic as well. Be sure to ask about any possible recurring fees on the subscriptions as well.
I would try and fit this partner into just about any home design or home decor blog if you can. Your audience will determine how much of an asset it will ultimately be but runs some tests and see how it converts for your readers.
---
The Wrap Up
That brings us to the end of our look at these Crate & Barrel affiliate program alternatives. It's not uncommon to really want to add a popular brand to your affiliate strategy.
However, a lot of times the bigger more popular brands either don't have an affiliate program or have some terrible affiliate terms that make it very unusable as an affiliate program for your passive income blog.
The good news is that there are always alternatives for any niche that you need. In this case, there are plenty of furniture and home accessory and homeware affiliate programs that you can place into your website to fill in for the products that you wanted to use Crate & Barrel for.
It's not always going to be an exact match you're obviously not going to get the Crate & Barrel brand products but you can get similar ones and make a good commission out of it where you wouldn't be able to with Crate & Barrel.
So I hope you found something in this article that will help you move forward with your blog and Implement some of these affiliate programs to help you earn the commissions that you deserve from all your hard work.
Don't go it alone. Get the best learning tools and community to help you build your online dream. Check it out here.
Thank you for stopping by and have a wonderful day.