This article may contain *affiliate links. Please see our affiliate disclosure for more details
Hello everybody and welcome back. Today I thought it would be interesting to take a look at one of the Premier photo storage and photo display service is out there and see if their affiliate program is something that you might consider for your online business.
The company in question is named PhotoShelter. They provide a whole host of services related to photography that you can incorporate into your website and ultimately promote as a service to your audience.
In this article, we're going to take a look at the commission structure as well as the tracking cookie to see if they are up to par with other photo affiliate programs. 
I also want to take a look at what niches are going to be best for this affiliate program and ultimately what to expect from this affiliate partner if you decide to sign up.
There Is Just Something About Owning Your Own Business. Being Your Own Boss. Building Something From The Ground Up With Your Own Hands. Especially When It Is This Easy To Get Started.
---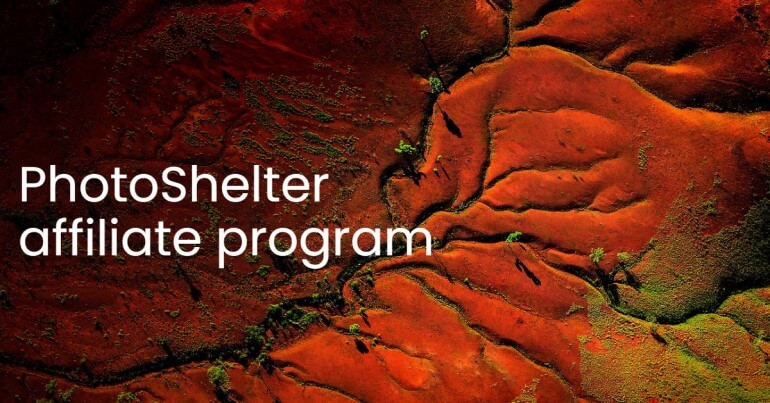 ---
What Is The PhotoShelter Affiliate Program?
The PhotoShelter Affiliate Program is a refferal program for the PhotoShelter photgraphy serivce.
This affiliate partner allows you to monetize your photography-related content and introduce your audience to a great way to store and present their photograph portfolio to the world.
Using affiliate marketing to promote this partner is a great way to monetize your content and build an online business based around affiliate marketing in the competitive photography niche.
Affiliate Commission: $6-$165 Flat Fee
Tracking Cookie Duration: 60-days
Auto-Approval?: No
Affiliate Niche: Photography
---
A Variable Flat Fee Commission
The commission is quoted as a flat fee ranging between $6 and $165 according to the PhotoShelter affiliate page.
Giben that this is a subscription service the commission seems to be based on which plans and how long someone sings up for in determining which commission you get.
The information is a little thin so be sure to ask about the exact commission breakdown when you sign up for this affiliate program.
That said even the lowest $6 flat fee can add a nice new layer of monetization onto your photography niche site. So it is worth a look for just about everyone in the niche.
The 60-day Tracking Cookie Duration
The tracking cookie duration for this affiliate program is pretty solid. They offer a full 60 days tracking cookie for their affiliate Partners.
What this means is that your audience members have a 2-month window to click on this affiliate link and make a purchase while still giving you credit for the commission.
Typically this type of product doesn't really need a super long commission since you are essentially promoting a monthly service. so you're not going to need any return days like you would with a physical product retailer.
Still, it's nice to see a long-duration tracking cooking because it does give your audience a good time to consider the purchase and ultimately make a decision at some point within that two-month window so that you still get a solid commission from your hard work.
---
What To Expect From PhotoShelter?
In terms of what to expect from this affiliate program, it's pretty straightforward. There aren't a huge number of different products that you're going to need to promote a review in order to maximize the affiliate program itself.
What you have here is a service for storing and displaying your photos in a very professional way. And that is ultimately what you were going to be promoting when you are using this affiliate program. 
the variation comes from the different levels of subscription that you're going to promote. Most likely you will be promoting the basic subscription. Which does make this viable as a subscription affiliate program if that's what you are looking for.
This is the most affordable subscription to the offer and is probably the one that is going to be most popular with people who are just starting out with their photography or with their website.
As you move up the subscription levels you get more cloud storage and other parts that are going to probably only be beneficial to very Advanced users who are looking for a lot of storage space for their photography.
My advice is to focus on the basic subscription model and work from there if you happen to get some people that sign up for the more expensive programs.
That's just an added bonus but I think the bread and butter of this affiliate program is going to be there basic subscription that is accessible to the most amount of people.
---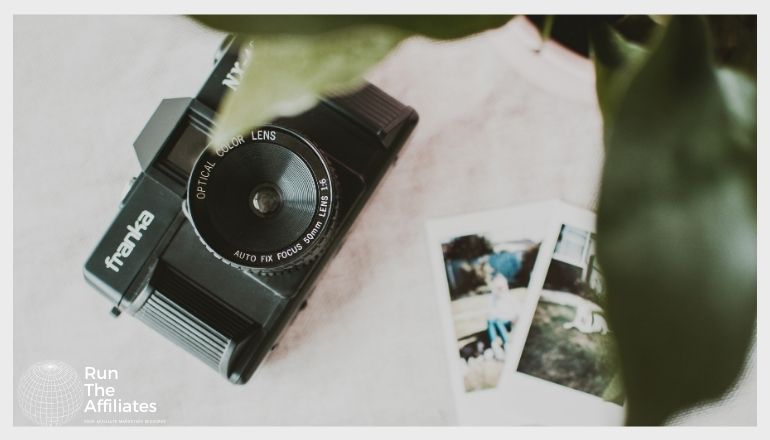 Best Niches For PhotoShelter
At first glance the number of blogging niches that would work well for the photoshelter affiliate program might seem fairly small. After all the photography affiliate program that is going to benefit most from a photography Niche website.
You could conceivably use it on a web design Niche site or promoted as more of a professional website design tool.
But ultimately any photography Niche is probably going to be your best bet to get the most out of this partner program.
The good news is the photography Niche is really not an issue at all it's an industry. There are thousands of potential photography micronations that you could build your website around and use this affiliate program as part of your monetization strategy.
Here are just a few of the photography niches that would benefit from this affiliate partner…
Pet Photography
Architectural Photography
Wedding Photography
Nature Photography
Food Photography
Home Photography
Garden Photography
Landscape Photography
Aerial Photography
Drone Photography
This is just a quick list of the top of my head. There are scores more (maybe hundreds more) photography sub-niches that you could build your business around.
Photography is one of the "niches" that has is more than just a blogging niche when you start to dig down into its micro and sub-niches.
PhotoShelter makes it easy for your audience to store and display their photographs across any of the sub-niches making it an ideal affiliate partner for anyone in a photograph related niche.
---
Closing Thoughts On PhotoShelter
Affiliate Commission: $6-$165 Flat Fee
Tracking Cookie Duration: 60-days
Auto-Approval?: No
Affiliate Niche: Photography
That brings us to the end of our look at the PhotoShelter affiliate program. it's a solid photography affiliate program that would be a nice complement to some of the other more standard affiliate programs in this Niche.
Photo storage is a big thing and while there are many free options out there having a reliable place that you can not only store your photos but display them in a professional manner.
I think this affiliate works for just about any photography Niche site. Regardless of the subject of your photography you're going to need a place to store it online one way or the other.
In addition, I think that this is probably the type of affiliate program that you want to pair up with other affiliate programs within you are Micro Niche. 
I don't think you can rely soley on this type of service because it's not as broad as say buying a new digital camera or editing your photos on something like canva or adobe.
But as a complementary affiliate program, I think this can really generate a nice little bit of additional income for your photography website and it's a good product that I think a lot of people will want to use once they get a feel for what offer PhotoShelter has to offer.
Thanks for visiting and have a wonderful day.