This article may contain *affiliate links. Please see our affiliate disclosure for more details
Hello everyone and welcome back. Diabetes is a huge problem around the world but particularly in the United States. It has become one of the most popular affiliate niches out there right now and thousands of blogs and affiliate programs have sprung up to help people manage their diabetes better.
One such affiliate program is the one from Diabetes Freedom. This digital product has become very popular among affiliate marketers so I thought it might be a good idea to take a look at it and see what it has to offer.
So let us take a look at the commission and the product on offer from this affiliate partner as well as some relevant niches that would work for this partner. Then it's over to you to find some great traffic sources for this affiliate partner and start earning online.
There Is Just Something About Owning Your Own Business. Being Your Own Boss. Building Something From The Ground Up With Your Own Hands. Especially When It Is This Easy To Get Started.
---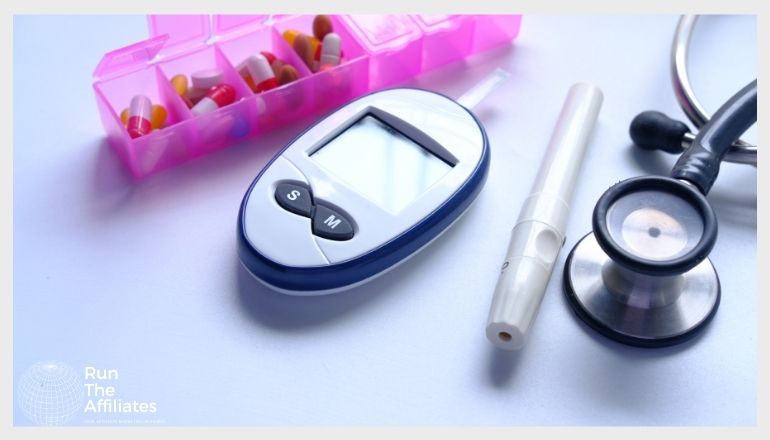 ---
What Is The Diabetes Freedom Affiliate Program
The Diabetes Freedom affiliate program is a referral program that allows content creators to monetize their health and diet content. Specifically, any content that focuses on diabetes will be an excellent place to promote this product.
This process is called affiliate marketing and it is one of the most popular and lucrative ways to make money online.
Add your Diabetes Freedom affiliate link to your relevant content and start earning money if you can get a steady flow of traffic. You can check out the product and sales page through this affiliate link.
Affiliate Commission: 75%
Tracking Cookie Duration: Not Listed
Auto-Approval?: Yes
Affiliate Niche: Health
---
The 75% Commission
You read that right. 75% commission on qualifying sales for this affiliate partner. It is massive but not altogether unexpected. You see this is primarily a digital offer that typically has much higher commissions than a physical product affiliate program.
The trade-off is that digital products are a bit trickier to promote so getting a high conversion rate might talk a little more work. Of course, that 75% commission makes all that hard work well worth it.
This program is hosted on the ClickBank network. The tracking cookie duration was not readily available but ClickBank products typically have about a 60-day tracking cookie duration and most of the products have a quick turnaround anyway.
---
What To Expect From Diabetes Freedom
As I mentioned above this is primarily a digital product. However, there is an option to add a supplement onto their order and this program does have some backend upsells that you can make some money off of.
Upsells have a pretty negative rap these days but some are good and some are pretty poor. For these types of funnels, it is not really a huge deal since you will typically only promote the frontend sale and let the funnel do the rest of the work.
I would always recommend mentioning the upsells in your promotional material just so there aren't any surprises with your audience.
With all that out of the way, this is a program designed to help people manage their diabetes. It is a huge niche with hundreds of affiliate programs from supplements to specialized diets to programs like Diabetes Freedom.
You can mix and match affiliate if you choose but focusing on just Diabetes Freedom is probably the best way to go about building a niche site for this affiliate program.
I would try and develop as much content directly related to the Diabetes Freedom program and keep them from and center for the best results. For a larger authority site, you can expand to other diabetes affiliates with ease and grow your presence that way.
---
Best Niches For Diabetes Freedom
The list of niches for this affiliate is pretty narrow. I would stick to a diet, health, supplements, and possibly fitness niches. However, a niche site dedicated to diabetes is probably going to give you the best results in terms of a website.
An email list built from one of these types of niches is probably going to be a great way to maximize the potential of this affiliate partner.
You can always dig down into some of the micro-niches for the aforementioned niche and see how well you can do from that angle. Again, Anything blood sugar or diabetes-related is going to work best in my view for this partner program.
One last thing that I would point out is that you need to be comfortable promoting this affiliate on your niche blog.
The commission is superb, but if you don't think your audience is going to respond to the product it is better to just skip it and find something else to promote on your niche site or through your email list. Being the boss means the decision to promote anything is solely up to you, make sure you like it first.
---
Closing Thoughts On Diabetes Freedom
Affiliate Commission: 75%
Tracking Cookie Duration: Not Listed
Auto-Approval?: Yes
Affiliate Niche: Health
That brings us to the end of our look at this affiliate partner. It is a solid affiliate program with a massive commission. If you can get sales and a good conversion rate you can make a lot of money with the partner.
The issue is that some of these types of affiliate programs have a pretty high reversal rate depending on where your traffic comes from. The program itself lists a number of countries to avoid when you promote this product since they have a much higher return rate than others.
As a result, I would only recommend this affiliate program if your primary traffic comes from the US, Canada Great Britain, and similar regions as they tend to have a higher conversion rate and lower returns according to the affiliate page.
Lastly, these types of digital products are not for everyone. You will have to run some tests to see how your audience responds to it. If they are receptive then that great commission is meaningless.
You have to service the needs of your audience before you consider the money you will be making from any given affiliate program you decide to use. That is true of any affiliate program.
But if you find that your audience loves the product and you can get traffic to the offer then you have a huge opportunity to build your business around this affiliate program. Know your customers and a lot of hard work is the road to success.
Don't go it alone. Get the best learning tools and community to help you build your online dream. Check it out here.