This article may contain *affiliate links. Please see our affiliate disclosure for more details
Hello everybody and welcome. Today I thought it might be interesting to take a look at an arts and crafts affiliate program that you can add to your affiliate stable to Tryon open up new monetization options for your net side.
The affiliate in question is the Cricut affiliate program. if you've been in the arts and crafts and it's for a while you probably recognize that name as they produce one of the best Precision cutting machines for arts and crafts.
 the products are widely respected and widely used but I just wanted to take a look at the affiliate program to see if it lived up to the well-earned reputation of their products.
Will dig into the commission and the tracking cookie and break down a few of the best places to deploy this type of affiliate program.
Ultimately it is going to be up to you to decide if and how to best use this affiliate but that is the burden of being your own boss. Let's get into it.
There Is Just Something About Owning Your Own Business. Being Your Own Boss. Building Something From The Ground Up With Your Own Hands. Especially When It Is This Easy To Get Started.
---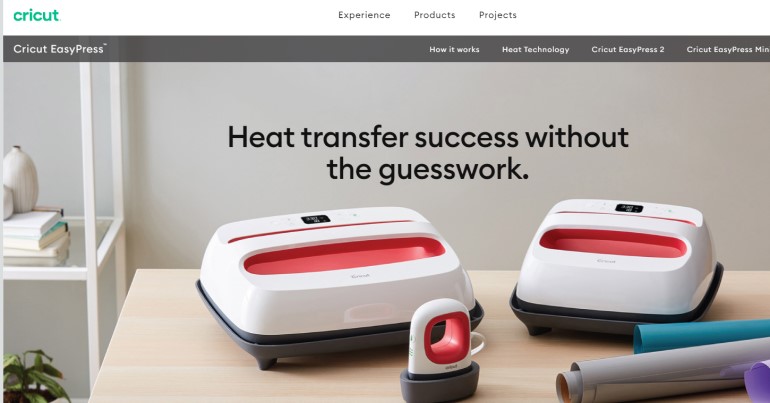 ---
What Is The Cricut Affiliate Program?
The Cricut affiliate program is designed to allow content creators to monetize their content by promoting Cricut products within that content.
When someone uses your Cricut affiliate link and then makes a purchase from the Cricut store you get a small commission as compensation for your promotional work.
Affiliate marketing is an outstanding way to build an online business and does not take that much upfront capital to get yourself started.
Really all you need is a domain and Webhosting to start building your own art niche site and using Cricut to help monetize it.
Affiliate Commission: 12%
Tracking Cookie Duration: 5-days
Auto-Approval?: No
Affiliate Niche: Arts And Crafts
---
The 12% Commission
The commission for this affiliate program is outstanding. Cricut offers their affiliate Partners a 12% Commission on qualifying sales made through your affiliate links.
A double-digit commission like the one on offer here makes a real difference in your overall business strategy since.
You can really base your entire niche block around just this one affiliate without having to worry about the overall profit potential too much.
The 12% commission also means that Cricut is an excellent alternative to Amazon Associates and many of the other big arts and crafts affiliates out there.
That said you can always pair this affiliate up with other arts and crafts affiliate programs and generate your income in a more diverse manner.
Generally, a diverse set of affiliates with a range of commissions is a good way to go. Cricut should be at the center of it given their excellent affiliate terms.
The Tracking Cookie Duration
The tracking cookie duration is a little bit lower than you would normally like to see. Typically a 30-day tracking cookie is pretty standard. Cricut only offers a 5-day tracking cookie.
It is not ideal and will probably cut into your conversion rate but not by a significant amount. The products are not really high ticket items so the short tracking cookie should suffice, although you always want to see a longer one if possible.
A longer duration gives you audience mre time to decide on a purchase wihile still giving you credit for the referal.
---
What To Expect From Cricut?
Cricut has a few different products that you can prmote on your arts and crafts niche site. There biggest draws are their Cricut Maker and Cricut Joy machine.
These will be a great product to promote on a wide variety of arts and crafts niches. We'll get into that in the next section.
For now you can expect to promote a very popular brand i the arts and craft niche and one that will be useful to a lot of your audience.
The prices of their products are pretty good as well. The Cricut line runs from around $180 all the way up to ~$400 dollars.
This gives you a good range of options to promote and lets you promote them to a wide range of incomes levels. You'll have to decide which product to focus on the ost given your specific audience.
The higher priced model will generate a larger commission but it might not fit well if your audience is on a tighter budget. Only you can really determine this because each audience is specific to the niche and website you create.
---
Best Niches For Cricut
Any arts and crafts niche is going to be a great option for one of the Cricut products. Any art niche that needs precision cutting is particularily good.
Niches that need scoring, writing, debossing, and engraving will also fit nicely into what Cricut has to offer.
Here are some of the art niches that I think would work the best with Cricut, but there are many others that you can use with it as well.
Scrapbooking
Photography
Cards (Holiday, Birthday, etc.)
Sewing
Labeling
And plenty more. You could even use this affiliate in a more general setting like early childhood development or teaching.
Being able to create and cut your own arts and crafts could be a great option for teachers. If you are operating a teaching-related niche this might be an affiliate to look into.
---
Closing Thoughts
Affiliate Commission: 12%
Tracking Cookie Duration: 5-days
Auto-Approval?: No
Affiliate Niche: Arts And Crafts
That brings our look at this affiliate program to up close. The only real gripe that I have about this affiliate program is the 5-day tracking cookie. And it's not even that big a deal.
The bottom line here is this is one of the Premier arts and crafts affiliate programs out there right now. They give you a fantastic double-digit commission and some products for a wide variety of niches.
Even if you don't specifically fit into one of the niches that would benefit the most from this affiliate program you should give it a look if you are in the Arts and Crafts Niche.
For example, if you are running a drawing or sketching website something like a cry cut machine is going to give you the ability to cut and shape your artwork in ways that you might not have thought about before. 
It's simply another option for an artist to craft the overall feel of their artwork and it's something that you might want to consider for your Niche site.
 Thanks for stopping by and have a wonderful day.
Don't go it alone. Get the best learning tools and community to help you build your online dream. Check it out here.