This article may contain *affiliate links. Please see our affiliate disclosure for more details
Welcome back one and all. Today we have another top 10 list of some great affiliate program alternatives to Amazon associates. In this episode, we will be taking a look at some of the best antique affiliate programs for your niche blogs.
These affiliate partners can be a great way to monetize the expansion of your existing niche site or a great option if you are just building your antique niche website from scratch. Either way, these antique affiliates are worthy of your consideration and hopefully one will bring a lot of value to your niche site.
The big takeaway that I had from researching this article is that there are not a whole lot of purely antique affiliates out there. So I have included some related collectibles and vintage affiliate programs to built out our list and give you some other options should you need them.
There Is Just Something About Owning Your Own Business. Being Your Own Boss. Building Something From The Ground Up With Your Own Hands. Especially When It Is This Easy To Get Started.
---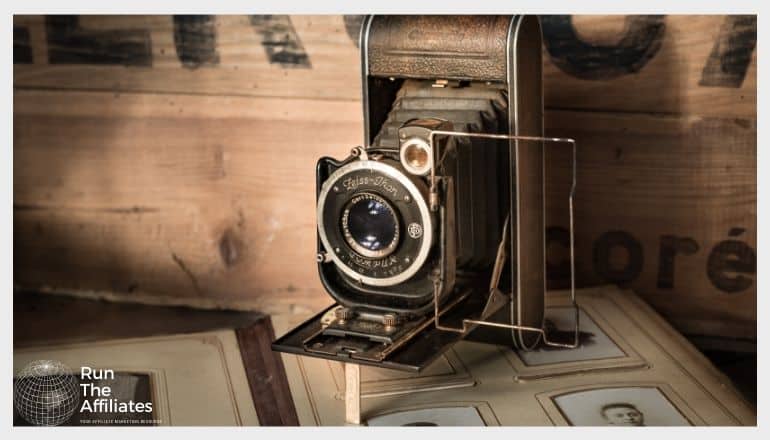 A Closer Look At These Antique Affiliate Programs
---
AbeBooks Affiliate Program
Commission: 5%
Tracking Cookie: 30-days
Auto-Approval: No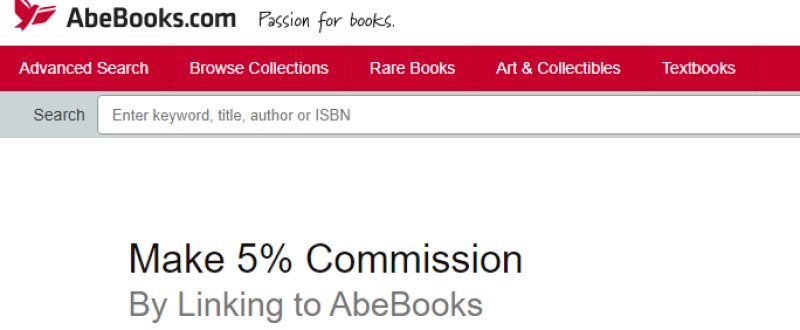 ABEbooks is one of the most popular vintage and collectible books retailers online. They have a good reputation in the vintage book niche and should be pretty easy to promote on your book niche site.
They also have rare books and editions, arts and collectibles and even text books so you could use this affiliate for a wide variety of niche site.
The commission and cookie for the ABEbooks affiliate program are pretty standard fair. They offer their affiliate partners a 5% commission and a 30-day tracking cookie. While you would love to see a higher commission the 5% is pretty nice given their is most likely quite a bit of overhead with vintage books so it seems fair.
Run some tests and see if that 5% commission is something that is going to work for you and your antique book niche website.
---
Omero Affiliate Program
Commission: 10%
Tracking Cookie: 45-days
Auto-Approval: No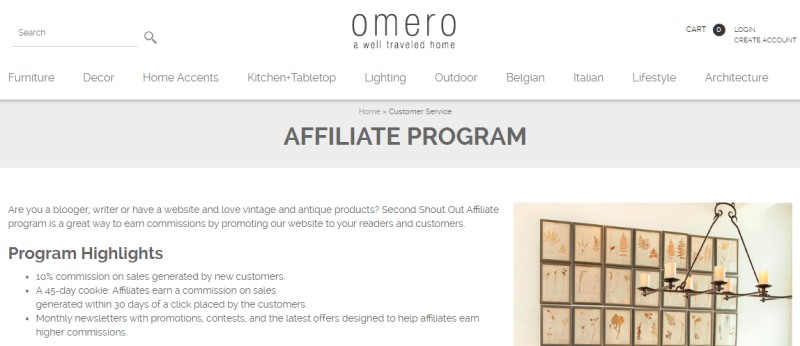 Omero Has a wonderful selection of antique-style furniture and home decor. This affiliate would fit wonderfully into an antique Niche website or even a more general home decor Style Niche website.
Omero Home is inspired by Adventure, Style and Music. Our passion is to build bridges between the past and the future. To create a divine harmony between cultures and between todays values and those of thousands of years ago. We're here to enhance personal environments.

Omero Home Website
Here is a look at some of the vintage and antique product categories you can expect to promote while affiliated with Omero
Furniture
Decor
Home Accents
Kitchen
Tabletop
Lighting
Moving over to the affiliate terms, we are greeted by a very generous commission and an above average tracking cookie. The cookie is 45-days in duration which is going to be a great advantage for your niche site. The commission is 10% giving you alot of flexibility and earning potential with this affiliate program.
---
Victorian Trading Co. Affiliate Program
Commission: Not Listed
Tracking Cookie: Not Listed
Auto-Approval: No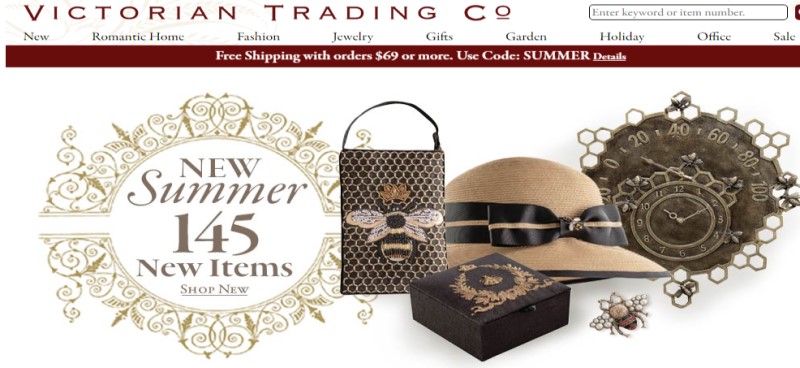 Victorian Trading Co. is another great option for a variety of vintage or antique niche blogs and websites. They have vintage fashion, jewelry as well as home and garden antiques and collectible items for you to promote.
The affiliate terms were not listed on the affiliate page for this partner program. If this affiliate looks like it would fit well into your overall affiliate strategy, my suggestion is to join and ask about the specific commission and tracking cookie once you are accepted.
---
Country French Antiques Affiliate Program
Commission: Not Listed
Tracking Cookie: Not Listed
Auto-Approval: No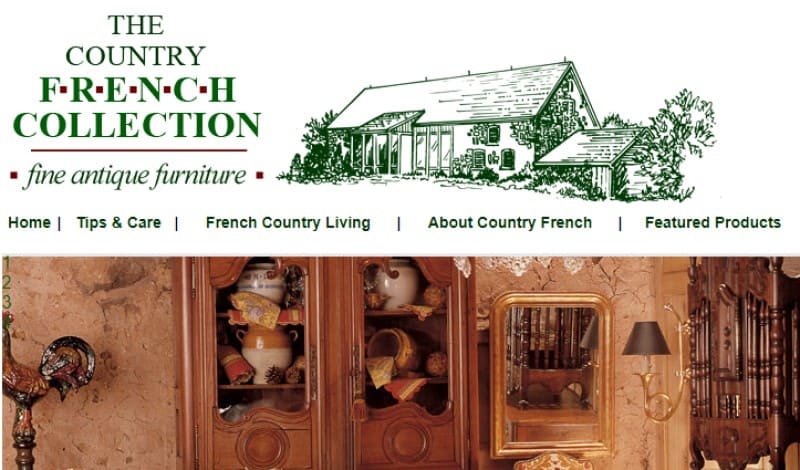 Country French Antiques is what I would refer to as a high-ticket affiliate prgorams. Much of their store is filled with products that cost multiple thousands of dollars. The commission potential is high but high ticket affiliate marketing is not for newcomers.
I recommend only trying to use this affiliate prgoram if you are experienced and have a good foundation for your antique niche site to maximize this affiliate partner.
I believe the commission is around 10% although it is not specifically listed. The best thing to do is to ask about both the commission and the cookie once you are accepted into their affiliate program to make sure you get the best commission and cookie duration available.
---
Woolvey Fine Antiques Affiliate Program
Commission: 10%
Tracking Cookie: Not Listed
Auto-Approval: No

Woolvey is an antique and collectible website that focuses on vintage and collectible figurines and miniatures. This affiliate program could be deployed in a wide variety of niches. If your Niche is focused on musical figurines and music boxes then this would be a great option for you.
You could also use it as part of an overall feel a strategy for a Miniatures website as well as a general figurine website that deals with a wide array of these collectible items.
The tracking cookie duration was not listed on their affiliate page so be sure to ask about it and when you sign up for this partner. The commission, on the other hand, is a solid 10%.
When you start to see these double-digit affiliate commissions you realize just how generous they are in a lot of ways Especially these days when everybody seems to be dropping their affiliate commissions.
---
Atique Affiliate Program
Commission: 10%
Tracking Cookie: 30-days
Auto-Approval: No

Atique Is a high-end antique and vintage jewelry store. This affiliate is going to be most useful in a jewelry Niche website or an antique Niche website. they have dozens of unique products for you to promote and could be a great option as the foundational affiliate program for your jewelry Niche website.
The commission is generous at 10%. Give me the price of some of these products you can make a very nice living with just a few sales Each day. This is certainly one you want to consider for your jewelry blog or an antique blog that has a section or a category dedicated to vintage jewelry.
The tracking cookie is a standard 30 days which should be okay for this type of affiliate program. Usually, you want a tracking cookie to be as long a duration as possible and in general the higher the price of the products are promoting the longer the cookie needs to be in order to get the best conversions possible.
---
Antique Farm House Affiliate Program
Commission: 7%
Tracking Cookie: 7-days
Auto-Approval: No

Antique Farm House is an online shop focused on bringing you wonderful vintage and antique-style furniture and home decor with a farmhouse styling. It would be a great option for a farmhouse focused Niche blog. It would also work well as a general home decor affiliate program if you had a section of your website dedicated to Farmhouse decor.
Overall this is a pretty versatile affiliate program with a wonderful selection of products that should be fairly easy to promote because they do look high quality and have some very interesting Aesthetics to go with them.
The commission for this affiliate program is 7%. Ideally, you would like to see something in the double-digits but 7% is a very good affiliate emission these days and shouldn't have too much of a negative effect on your affiliate business should you choose to promote their products.
In fact, a 7% commission can be very lucrative if you can get the conversion rates up to a reasonable level. ultimately it's going to come down to how well you can position this affiliate program in your content in order to make the type of income that you want.
---
Premiere Collectibles Affiliate Program
Commission: 15%
Tracking Cookie: 60-days
Auto-Approval: No

This is not an antique affiliate per se, but there is a bit of cross over so I decided to add it in. This is a collectible book store that deals with autographed works. It would make a nice addition to a website that deals in vintage books by opening up a new layer of monetization for your niche site.
The commission and the cookie really stand out for this partner program. The 60-day tracking cookie is among the best on our list and the 15% commission rate is one of the most generous you are going to find in the collectibles and antique niche.
---
Music Box Attic Affiliate Program
Commission: 10%
Tracking Cookie: 45-days
Auto-Approval: No

Music Box Attic is just what the name implies. They have a wonderful selection of music boxes in a variety of styles. Many of their vintage styles are very impressive and they even have some cuckoo clocks to round out their offerings.
Many of their products run well into the hundreds of dollars and can make you a significant commission with just a few sales each day. some even reach over 1000 dollars making this a high-end affiliate program if you focus on those products.
The affiliate terms are very nice at the Music Box Attic. A 10% commission should do nicely as the foundation for your affiliate strategy and the 45-day tracking cookie will give you plenty of time to promote their products and get credit for the referrals.
---
Pamono Affiliate Program
Commission: 5%-7%
Tracking Cookie: Not Listed
Auto-Approval: No
The commission will vary for this type of affiliate. Since it is an affiliate through Sovrn Commerce, formerly Viglink, it works more like an advertising solution rather than an affiliate one. You can use this partner to monetize links dealing with Pamono products and get between 5% to 7% for your efforts. This affiliate program is available through Sovrn Commerce.
---
The Wrap Up
that brings us to the end of our look at these fantastic antique affiliate programs that are currently available for you to join and promote on your antique Niche websites.
The great thing about antiques is that you can fit them into a wide variety of niches and not just websites dedicated to antiques and collectibles. If you have a jewelry website, for example, you could open up an entire section on Vintage or antique jewelry and expand your business that way.
Likewise if you have a general toy website you could expand into vintage and collectible toys that can be very profitable. or you could develop your entire Niche blog around vintage toys and collectibles and some of these affiliate programs would be great options for that as well.
The bottom line here is that antique affiliate programs aren't really pigeonholed into any single niche and can be a great additional source of income for a wide variety of blogs and websites.
It's all about getting the traffic to your affiliate links and then getting those conversions up to a reasonable level so that you can start making a passive income from home. And that passive income is going to be crucial for a lot of people in the uncertain times that we live in.
Don't go it alone. Get the best learning tools and community to help you build your online dream. Check it out here.