This article may contain *affiliate links. Please see our affiliate disclosure for more details
It can be tough to find specific affiliates for your softball niche blog. Many times you might get a section or two on a baseball store as an option for your niche. It really isn't the best way to go about promoting your softball blog.
After all, softball is a very big sport, especially at the collegiate level in the US. So why should the affiliate programs in this space be addons to baseball stores?
The answer is that they shouldn't.
So with this list, I have put together 7 softball affiliate programs for you to consider when looking for a way to monetize your softball blog.
Some of these programs still fall into general sports partners, but the main ones that you will want to check out are full-on softball stores and training websites. They don't play second fiddle to anyone. Just as is should be.
Finding these affiliate programs for your softball blog is only one part of the equation for building a successful online business.
You have the passion and hard work already. Maybe all you want now is a little direction and training. There is no one size fits all training in affiliate marketing, but there are some great places to consider.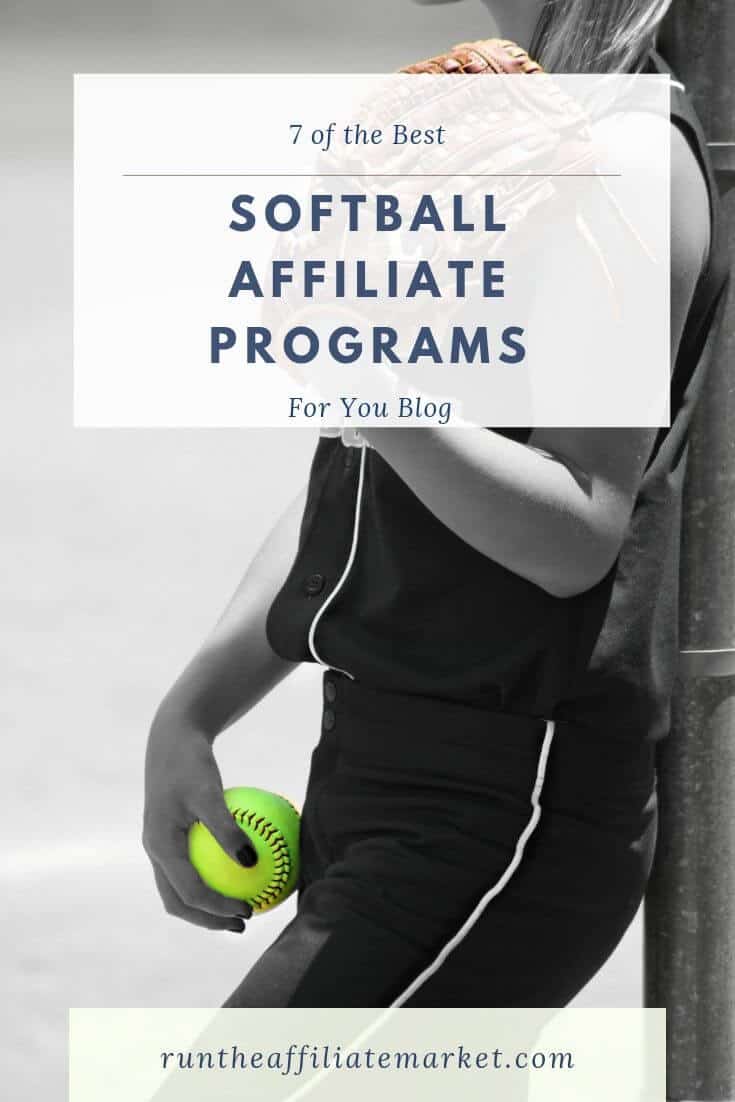 Have A Look At These Softball Affiliates
---
Softball Rampage Affiliate Program
Softball Rampage is aiming to be your one-stop-shop for everything softball. Softball is their focus. Softball is the gear that they sell. It is straight forward in that regard. And they have a ton of softball gear for your audience to purchase.
Bats, ball, helmets, gloves. They have everything you need to play softball. This is not just baseball gear repurposed either. This is legitimately a great softball retailer and it is one of the few that is solely dedicated to this sport.
The affiliate terms for Softball Rampage are pretty good for this type of retailer. They offer an outstanding 9% commission on all your sales through your affiliate links. That puts it nearly double what you would expect from Amazon.
The cookie is where this program really shines, however. This affiliate partner offers up a huge 365-day cookie. Meaning that you will get a commission if someone uses your link and makes a purchase within a year's time.
Add them up and this is one of the best affiliates you can find for the Softball niche. Be sure to take a long look at this program when considering affiliates for your softball blog. Softball Rampage Affiliate program is a contender for your primary partner for just about any type of softball blog.
---
Hitting Performance Lab Affiliate Program
Hitting Performance Labs offers a pretty good digital training course designed to make a hitter out of just about anyone. It is pretty thorough and well put together. If you are in the softball training or coaching niche then this would be a great product to promote to your readers.
The first thing you are going to notice about the affiliate terms is the whopping 50% commission for this product. This is because it is a digital training product. Therefore, the overhead is greatly reduced from a physical product and they can give their affiliates more of a cut.
One thing to keep in mind about these types of products is that they tend to have a higher refund rate. But if the product is good it shouldn't be an issue. Just be sure to promote the product as a digital-only product and mention any money-back guarantees in the promotion of the product.
This is a smaller affiliate program and while you could build your niche site around just this single product it will definitely have its limitations when trying to grow your site. But if a small niche site is all you are after then this affiliate will be great for a little passive income every month.
---
TrainingNets Affiliate Program
TrainingNets is a retailer that specializes in training equipment for a variety of sports. Their softball selection is huge. They have training bats and balls and all manner of nets and training aids to help you teach anyone the game.
They do have a ton of products for other sports like soccer and baseball. You will still get commissions from sales of these items even if you are focused on the softball niche. It is a nice added bonus in some cases. But the majority of your commissions will come from heir great softball equipment.
The 10% commission is great considering the types of equipment and training gear this retailer sells. It is much better than what you would get from Amazon and their selection is very focused on the sports niches.
The cookie information was not readily available so be sure to ask about it when you join this partner program.
A great affiliate partner for any softball niche blog, but particularly one focused on training and coaching. They have everything you need for teaching softball and a huge variety of equipment to that end.
---
Softball.com Affiliate Program
Softball.com is the big boy in the softball niche. If you need it to play, coach or train softball, then chances are they have it. Bats and balls and gloves and any tiny little thing you need to make the most out of your sporting time.
They even have the proper gear for the softball umpires. The only downside to this great partner program is the commission. Let's have a look at that now.
The commission is fairly low at 5%, but this is the biggest softball store I have ever seen. You would expect the commission to be on the lower side. However, you will probably want to have this as your back-up affiliate for general softball gear.
Anything that your other affiliate partners don't have Softball.com probably will. But I would use them sparingly due to their lower commissions.
The cookie is quite good at 30-days. This tends to be the standard for a lot of these partner programs. And it is much better than Amazon's 20-hour tracking cookie.
---
SoftballFans.com Affiliate Program
Softball Fans is another online retailer of softball equipment. They have a pretty good supply of gear for the softball players in your life. The issue here is that they are not head and shoulders above anyone else on this list or in the space.
And that becomes a problem when you look at their affiliate terms.
The 4% commission is pretty low for this partner. It is about the same as Amazon and much less than some of the other programs on this list. The cookie is 30-days, which is nice but the overall affiliate terms make it tough to recommend this partner in a vacuum.
However, an affiliate is only as good as its conversion rate and if this program and their products convert for your specific audience then you should deploy them as part of your affiliate strategy.
---
Rawlings Affiliate Program
Rawlings is one of the biggest names in baseball and softball gloves. They make great products and have earned a ton of respect in the industry. Having them as part of your affiliate strategy is going to be a good idea in the softball niche.
But that commission might be an issue. Let's have a look.
The cookie for the Rawlings affiliate program is decent at 30-days. Unfortunately, that is the highlight of the affiliate terms. The commission is only 3%. Which is not ideal.
But as I have said many times the commission is only a part of the overall partner program when it comes to affiliate marketing. The conversion rate is just as important for any given partner and you must take them both into account when choosing a program.
Another thing to take into account is the name recognition of the affiliate you plan on promoting. In this case, Rawlings is one of the biggest manufacturers of softball gloves around and you must respect that popularity.
Run some tests and see how well it converts for you, but keep in mind that their products are sold by other vendors so you can get the best of both worlds potentially.
---
Mizuno Affiliate Program
We wrap up our affiliate list with one of the best partners in this softball space. Mizuno is a highly regarded maker of softball gloves as well as a wide variety of other sporting equipment.
Their selection of softball specific gear might be limited compared to some of the other partners on the list but they are still one of the best affiliates you can have as a softball blogger.
A large part of the appeal of the Mizuno Affiliate program is their terms. They offer an above-average 45-day cookie for their partners which goes a long way in making sure that you get commissions from sales that you refer to.
Their commission is also very good, especially for a large popular company like Mizuno. They offer an 8% commission for all qualifying sales through your affiliate links.
When totaled up this makes Mizuno a great addition to any affiliate strategy for a softball blogger. Run them through the paces and see if they can add some value to your affiliate arsenal.
---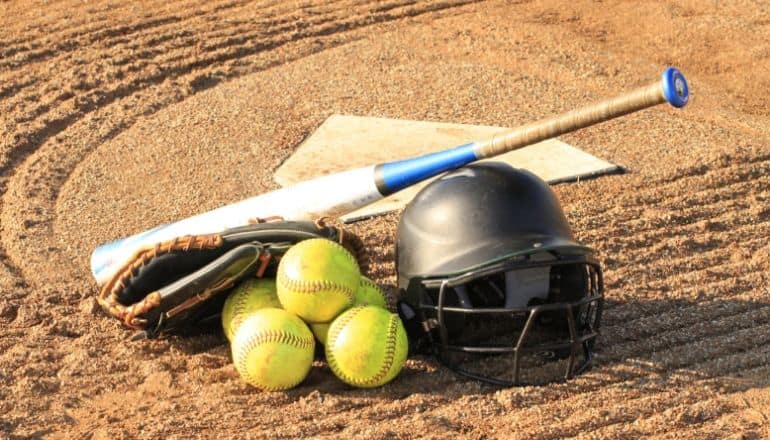 Final Thoughts
That wraps up our look at some great affiliate options for your softball blog. Remember, the commission is only one part of the over partner program.
You need to pick affiliates that convert and fit well into your content strategy. Always pick the best fit rather than trying to shoehorn a high commission into your blog.
It will pay out far more in the long run.
I'll leave you with this. Softball might not be the biggest niche and it is often lumped in with baseball in many of these affiliate programs. But you can find softball specific affiliates.
You can find specific affiliates for just about any blogging niche.
So don't settle for a general partner when you can almost always find a laser-focused affiliate program that is going to give you and your readers everything you need and usually have a lot better terms than some of the big players.
Don't go it alone. Get the best learning tools and community to help you build your online dream. Check it out here.
---
Thanks for Visiting
As always have a wonderful day.