This article may contain *affiliate links. Please see our affiliate disclosure for more details
Office supplies can fit into a wide range of blogging niches. Whether you're promoting office furniture or printer cartridges are the printers themselves these affiliate programs can you use in a wide range of websites.
If you're a how to build a business website then these Affiliates are going to be great for you.
If you're a back-to-school type website then a lot of these types of the products in these affiliate programs are going to appeal to you as well.
There's not one niche that these affiliate programs can be used in so try and use that flexibility and apply them to your website.
Finding these great affiliate programs is only the first step in a long journey of building a passive income website.
There Is Just Something About Owning Your Own Business. Being Your Own Boss. Building Something From The Ground Up With Your Own Hands. Especially When It Is This Easy To Get Started.
---
Check Out These Office Supply Affiliate
---
Idea Paint Affiliate Program

---
Tech Checks Inc. Affiliate Program

---
Bulk Office Supplies Affiliate Program

---
Office Depot Affiliate Program

---
Office 365 For Business Affiliate Program
---
The Green Office Affiliate Program

---
Officefurniture.com Affiliate Program

---
Lighthouse Office Supply Affiliate Program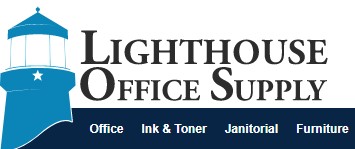 ---
Zuma Office Affiliate Program
---
Quality Ink And Toner Express Affiliate Program

---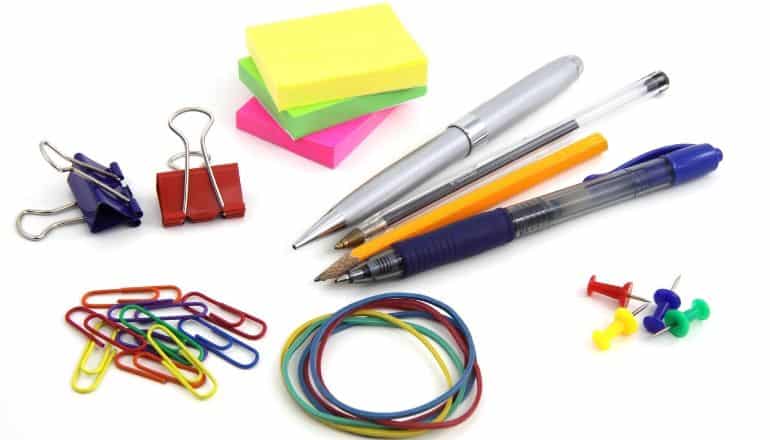 5 Factors To Consider For An Office Supply Partner Program
Choosing an affiliate program it's not always as straightforward as it might seem. The mistake a lot of affiliate marketers make is going for the biggest commission and not looking at the overall program.
The reason you want to take into account all of the factors of the affiliate program is that they all work together to really determine how much profit you can make using that particular affiliate program.
So let's dive into these five factors that I look for when choosing an affiliate program starting with the biggest and most visible one. The commission.
---
The Office Supply Affiliate Commission
The almighty commission the most important part of any affiliate program right?
Not so fast.
It's very important, don't get me wrong, but the commission doesn't mean anything unless the products are great and the affiliate program converts with your specific audience.
You often do that very robust tracking cookie to make sure that you have enough time to make the sale and still get a commission for the promotion.
So you want to find a baseline commission that you're comfortable with and then bringing the other factors to determine the overall value of Any Given affiliate program.
The niche also determines the commission as well as physical products versus digital products.
For physical products, anything approaching 10% is great for a digital product 25 30% would be pretty average.
With the office supply partner programs on our list, you're going to get a 5% to 20% range for your commissions just because of the nature of the products that are going to be sold.
Think of it like this the more overhead you have on a product the less the commission is going to be. So for our list, we have an office furniture partner program that offers around a 4% commission.
Now, this may seem low but the products that you're going to be for the modem or very expensive and they cost a lot to move around so you're going to have to expect a lower commission for some of these types of products.
On the flip side, we have in ink and toner wholesaler partner program on our list here and they offer a 20% Commission on their qualifying sales.
Because there's not as much overhead in that type of product but the products themselves to be much cheaper and you'd have to sell a lot more of them to equal the amount of income you would get from the furniture partner.
So the commission is always going to be relative to the niche and to the types of products and cost of those products that the affiliate program is selling.
The Tracking Cookie Duration
The tracking cookie duration is one of those often-overlooked factors for choosing an affiliate program. You always want to try and find a long duration cookie for your affiliate programs.
Longer-duration cookies give you a better chance of making a conversion for that particular affiliate program.
And in some cases, the cookie doesn't expire when it's used and can be used over and over again during that time frame so you get multiple commissions off of one tracking cookie.
You need to ask the affiliate program how their cookies work and if you can find one that's Perpetual that's at an even bigger bonus.
Ideal you want to find a tracking cookie duration of at least 30 days. Most of the partner programs on our list have a 30-day plus tracking cooking so it's not something that you really need to concern yourself with the office supply partner programs.
High-Quality Office Supply Products
The products that you choose to remote for any affiliate program are always incredibly important.
For office supplies, you're going to be recommending things like office furniture or printers and other electronics that people are going to need to work right every single time.
You want to find the highest quality products to promote from the Best Brands, which will get into in a second.
As an affiliate marketer, you need to make sure that the product you're promoting or absolutely the highest quality.
Your tire business is going to be on the reputation of your content to deliver accurate and helpful information.
If you are constantly promoting bad Office Products then you are going to lose any credibility that you work towards and ultimately it's going to really harm your business long-term.
Your readers are not going to blame the affiliate program if the products are poor they're going to blame you because that is where they decided to purchase the product through your recommendations in through your content.
So it is imperative that the products of you promote are the best quality that they possibly can be.
There's always going to be some products that just fail even if the overall product line is great and that's something that you're going to have to deal with and you'll see chargebacks and returns and stuff like that from your affiliate programs.
But in general, you want to try and get the best quality products and review them and develop content around them as best you can.
Reputation Of The Partner Programs
The company behind the affiliate program or the brand behind the affiliate program is Something you should also take into consideration when choosing an affiliate program.
There are a couple of reasons why the credibility of the affiliate program really matters.
One you want to make sure that the products are selling are good products that are shipped on time that arrived at your reader's house in good shape and ready to be used
Another reason the reputation tour popularity of the brand matters is because you want to make sure that you get paid on time and the right amounts through the affiliate program.
Most of the office supply programs on our list are part of larger affiliate networks which means you have some protection over payout schedules and the like.
However some of the independent affiliate programs you going to need to keep a close eye on because you want to make sure that you get what you're owed when you're owed it.
It's just something to consider when looking at these affiliate programs it may have a great commission or nice-looking products.
But, if they don't pay when they're supposed to or if they hassle you or any other number of issues arise from these affiliate programs new just not worth the hassle.
Office Supply Conversion Rates
The biggest number that you want to look at when choosing which of these office supply affiliate programs to stick with long-term is the conversion rate.
All the other numbers could be great but if the affiliate program does not convert with your specific audience then you got to get rid of it and you have to move on.
All the other factors play their part but the conversion rate is the foundation for your entire passive income business.
The tricky thing about finding a conversion rate for these office supply Partners is that you'll need to run tests individually on your specific audience.
That can't really be overstated that an affiliate program that works well for someone else in the same Niche might not work at all for your specific audience.
So it's incumbent on each individual affiliate marketer to test each affiliate program a little bit to find out just how good the conversion rates going to be.
You want to use the other factors to kind of choose which ones are going to be worthwhile if the conversion rates pan out and then run the tests on them to find out which are the absolute best office supply affiliate programs for you to use on your passive income website.
I think if there's one thing that you take away from this article is that you cannot Overlook or overvalue the conversion rate for any given affiliate program.
---
Maximize Your Office Supply Affiliates
In order to maximize these excellent office supply partner programs, you were going to need the right training in order to get good sustainable traffic to your affiliate links and build content does going to rank on the search engines and be there for years to come.
This is the essence of building a passive income website. You do a lot of work now so that the future you can gradually drawback the amount of work you do until it becomes truly passive and you're only doing basic upkeep a couple of times a month.
---
The Big Finish
And that brings us to the end of our look at these wonderful office supply affiliate programs. As I mentioned off the top there is not really a singular Niche that these partners fit into.
So you might have to get creative to fit them into your Niche if you decide to use them for any reason whatsoever.
If you are in the business niche or the education niche or any niche that is going to be using office supplies like stationery and printers and things along those lines then these affiliate programs are going to be right up your alley.
The office supply industry is growing year on year and looks to be poised for growth for years to come(source).
So now is the time to jump in and start building a passive income website and utilizing some of these great office supply affiliate programs.
Don't go it alone. Get the best learning tools and community to help you build your online dream. Check it out here.
Hope you've enjoyed the article and thank you for stopping by.
As always, have a wonderful day.