This article may contain *affiliate links. Please see our affiliate disclosure for more details
Last Updated on
Getting a good night's sleep is a big business.  The industry as a whole is predicted to hit 14.3 billion dollars in 2019, in the United States alone.  According to Statista.com.  The growth has been steady and consistent for this industry over the past decade or so.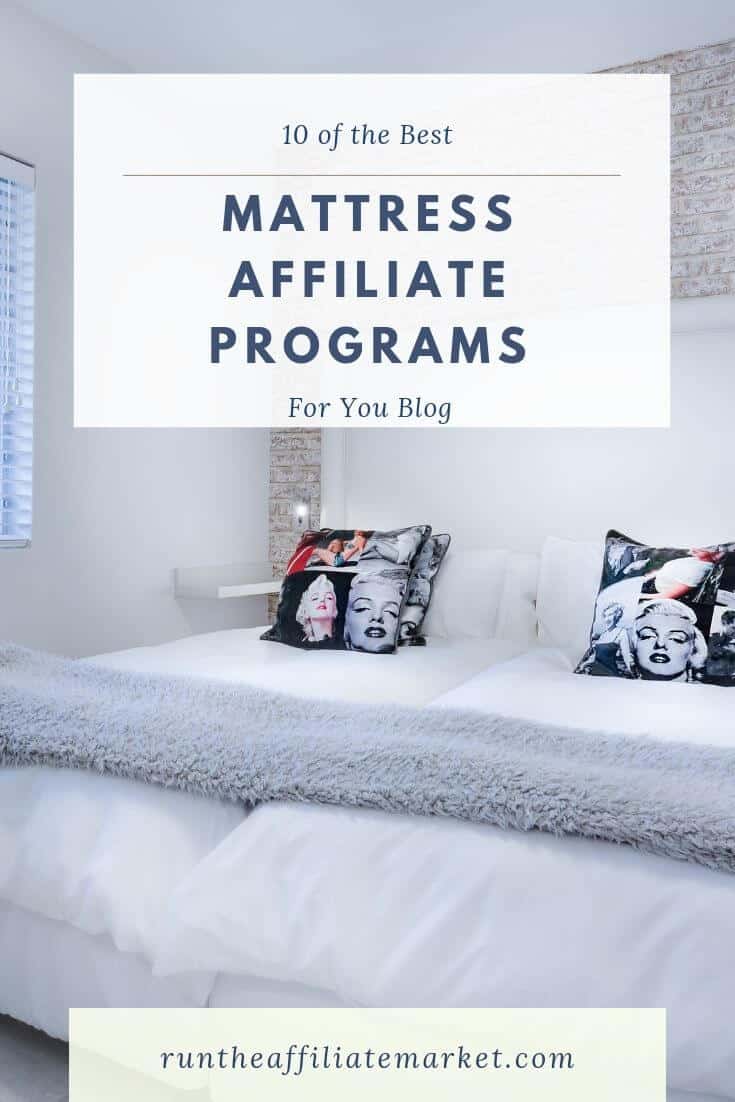 I decided to look into this niche.  Can you really make money blogging about mattresses?  It seemed like a strange niche.
But low and behold, after a little research I found that not only are mattresses a good affiliate niche to be in. 
It is a thriving one.  A niche that can be incorporated into a number of blogs. 
Blogging about snoring in your sleep?  Add mattress affiliates.  A blog about Sleep Apnea?  Add mattress affiliates.  Home Design? Add Mattress affiliates.
You get the idea.
These affiliate programs really cover a huge swath of blogging niches and are typically high-ticket items that can command high commissions.  Both percentage and flat-fee commissions are typically very nice in this affiliate niche.
The big change over the last few years is the ability to deliver high-quality mattresses right to your doorstep. 
If you have ever bought one of these mattresses you know how great the packaging is.  The mattresses are stuffed them into little boxes and then expand instantly when you open them.
It is pretty fun.  But I digress.  The point is that with the rise of online purchasing comes the need for affiliates. 
And the Mattress industry has a ton of them to choose from.  You can always use Amazon if you are in a bedding related niche.  But you would be remiss if you didn't give other affiliate programs a look.
It just so happens that I have put together a list of 10 great mattress affiliate programs for you to use. 
This can help you diversify your partner program portfolio as well as give you a chance at some much better commissions than what is offered by Amazon Associates.
So let us dive in and take a look at these mattress partner programs.  If you need help getting started in blogging or building a website check out the link below for my review of one of the best affiliate marketing training programs available. 
But first Check out one of my top-ranked resources for building an online business.
---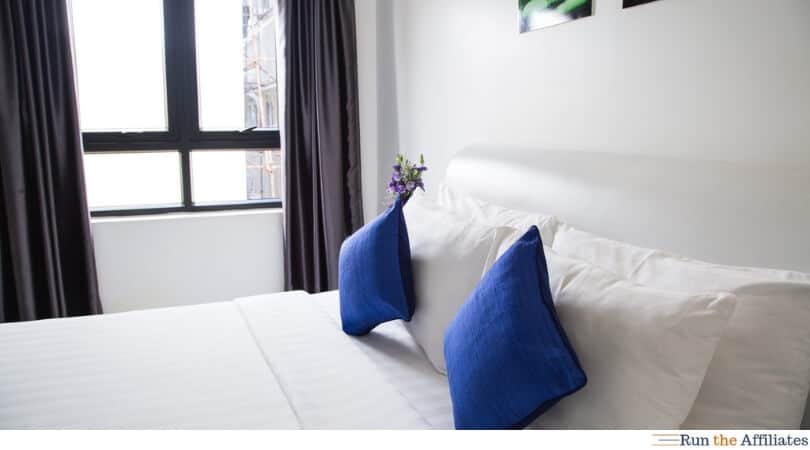 What Are Mattress Affiliate Programs?
Matress affiliate programs allow content creators to monetize their mattress and sleep-related content by promoting products and services relevant to the mattress and sleep niches, among others.
When bloggers or YouTubers audience uses their affiliate link and makes a purchase the content creator earns a small commission at no additional cost to the customer.
It is a very lucrative and popular way to monetize content without being overbearing.
If you want to maximize your mattress affiliate programs you will need to find the best methods of generating traffic and conversions. Learn how to do it the right way.
---
Nectar Mattress Affiliate Program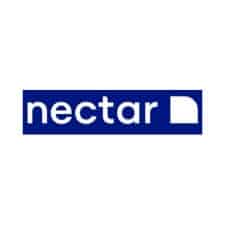 Nectar Mattresses is one of the premier affiliate programs in this niche.  They offer a selection of 6 different sizes of their signature mattress. 
From twin all the way up to a California King size mattress.  There is almost certainly something for any member of your audience.
Their mattresses are reasonable prices ranging from around $500 dollars up to about $1000 dollars. 
This gives you the flexibility to customize your promotion specifically to your audience and their financial needs. 
They also offer a full 365-day trial for your readers.  If they don't like it they get a refund.  A great feature to include in the promotion.
Nectar also offers a few other items for you to promote including a foundation for their mattress and an adjustable bed frame.  The added promotional opportunities are welcome but the flat fee does hold it back somewhat.
Their commission is a flat fee of $50 dollars per sale.  While this might be lower than some of the other programs on this list. 
The Nectar name helps mitigate the low commission somewhat.  They claim a 2.27% conversion rate.  Which is very good.
Nectar also offers an outstanding 180-day tracking cookie for their affiliate partners. 
Another example of a great long duration cookie for a high-ticket item.  The mattress partner programs seem to understand the need for longer cookies and are happy to accommodate their partners.
The ShareASale Statistics look pretty nice.  Earnings per click of $241.78 EPC reflects the great conversion rates and the overall quality of their product. 
They also offer bonuses to their affiliate partners, like a $100 dollar first sale bonus.  Be sure to check those out after you join the program.
Definitely, a must-have for anyone even tangentially associated with bedding or mattresses in their blogs.
Recommended: Start Here To Build A Home-Based Passive Income To Thrive In Any Economy
---
Dreamcloud Mattress Affiliate Program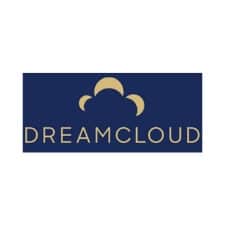 Dreamcloud is a mattress retailer with the standard sizes available for purchase.  You can promote sizes from twin XL to California King.  They also offer a full 365 day home trial.  You should use this great feature as part of your promotional content.
They also have a few other products including a couple of bed frames and a foundation.  This is pretty standard for these mattress affiliates.  But the mattresses are the main product that you will want to promote.
Dreamcloud offers its affiliate partners a $150 dollar flat fee.  This continues the commission structure of most of these affiliate programs. 
The Flat fee.  It is not a bad way to go about a commission.  It is definitely more consistent than a percentage-based commission.
A full year-long 365-day tracking cookie is also on offer from Dreamcloud.  The 30-day Earnings per click is a very nice $285.44 EPC.  This is a very good EPC and shows just how good the conversion potential of this affiliate program.
Overall another pretty good mattress affiliate program.  The issue you are probably going to face with these partner programs is that they are all very similar. 
You don't need to try and promote all of them.  Choose a couple and get accepted to their program and then run some tests to find the ones that convert the best with your audience.
---
Leesa Affiliate Program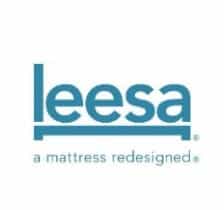 Leesa offers a few models of mattresses for you to promote.  In addition, they have a decent variety of bedding-related items for your readers to choose from.  But the partner program is still very similar to the other options on this list.
Leesa offers an 8% commission for their associate partners.  The real problem is the tracking cookie. 
It clocks in at a relatively short 45-days.  Most other mattress affiliates have at least a 90-day tracking cookie.  You really want a longer one for such a high-ticket item like these mattresses.
Another viable alternative for your blog.  The tracking cookie is the only real issue, but shouldn't be much of an issue.
---
Plush Beds Affiliate Program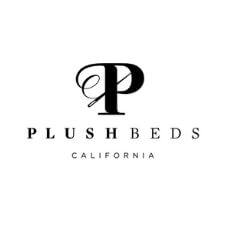 Plush Beds offers a range of mattresses for you to promote to your readers.  They also offer a wide variety of bed frames, toppers, and accessories. 
They have bedding and comforters and pillows.  This gives this affiliate program a little more content than many of the other programs on this list.
The main difference for this affiliate program is that they offer a commission percentage instead of a flat fee. 
The commission percentage is 15%.  This makes it a very appealing affiliate program for this niche.  The tracking cookie for this affiliate partner is 90-days.
The $1,099.96 Average Sale is great for this affiliate partner.  The average commission is a very robust $160.24.  The earnings per click are also great at $234.34 EPC.  This shows a pretty good conversion rate.
In addition, their 30-day reversal rate is only 3.31%.  This is a pretty low rate but something you need to be aware of when promoting this affiliate program.  This is the percentage of returns that you will not get a commission for.
Overall this is a good affiliate partner program.  The commission percentage is a major difference from many of these other programs.
If you want something different from the flat fees that dominate this niche then Plush Beds might be for you.
Recommended: Start Here To Build A Home-Based Passive Income To Thrive In Any Economy
---
Avocado Mattress Affiliate Program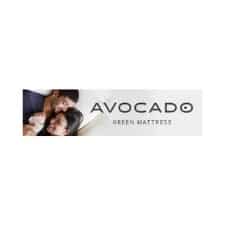 Avocado Mattress is a mattress retailer that focuses on organic products surrounding their mattresses.  They use organic cotton, natural wool, and natural latex.  They are all eco-friendly in their construction.
This eco-friendly approach to their products can be great for an affiliate marketer. 
You can use this all-natural and organic approach in your promotional content.  It helps set this affiliate program apart from the other partner programs in this crowded field.
Anything you can do to separate a partner program from one another is a great bonus.
Another difference for Avocado Mattress is the use of a percentage commission over a flat fee that is so popular in this niche. 
The commission is on the low side at 5% but it is nice to see something other than a flat fee for mattress affiliate programs.
Additionally, they offer a 120-day tracking cookie.
Let's look at the 30-day ShareASale statistics and see how they are shaping up for this associate program. 
A $1,306.67 Average Sale is what you would expect to see from these types of high-ticket affiliate programs.  The $114.34 Average Commission is very nice and the earning per click is fantastic at $443.90 EPC.
The EPC is particularly good at demonstrating the conversion potential of an affiliate program. 
Avocado is one of the best mattress affiliate programs around.  Try and fit this program into your partner strategy if at all possible.
---
Live and Sleep Affiliate Program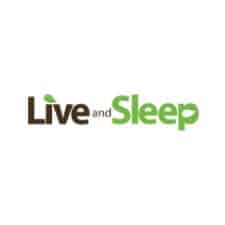 Another mattress producer.  To be honest, all of the affiliate programs are really very similar.  It is the product and how well they are liked by your audience that makes the difference in which one to choose.
They offer up to a 100-day trial period.  Pretty standard for the mattress affiliate programs.  They offer 3 eco-friendly, non-toxic mattresses for you to promote.  From a basic classic model all the way up to the premium luxury model.
This program offers an 8% base commission for their affiliate partners.  This percentage can be increased to 12% if you manage to get 55+ sales during a given month. 
It is nice to see both a percentage instead of a flat fee and a scaling commission for an affiliate that performs great over a month.
The cookie is 120-days.  Always nice to see trackers that last this long.  The 30-day ShareASale numbers look pretty good as well. $515.00 Average Sale. 
The average commission is $38.78.  And the Earnings per click is a decent $71.58 EPC.
The one concern is their reversal percentage.  It sits at 11% but this may just be an aberration for the current 30-day period.  Just make sure you monitor it if you choose to promote this affiliate program.
---
Puffy Mattress Affiliate Program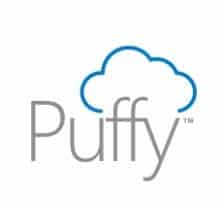 Puffy Mattress is an online mattress supplier.  All their products are made in the U.S.A. and delivered right to the door of your readers.  This is a small affiliate program and probably should not be used as your sole affiliate for bedding and mattresses.
They only have 2 mattresses to choose from.  Their standard Puffy mattress and their Puffy Lux mattress. 
They also have a few other items like pillows, bed frames and an adjustable base.  But their mattresses are their big draw.
So their selection does not set the world on fire.  The quality of their products just might. 
Quality over quantity seems to be what they are going for and they do a pretty good job of it.  But you'll definitely need to do some strong promotion to really convert this partner program to its fullest.
However, the terms of their affiliate program are very good.  This more than makes up for the lack of selection.  Puffy Mattress offers a $300 flat fee for sales of their Puffy Mattress.  The Lux version gets a slightly higher fee, so look into that when you join.
The 30-days ShareASale statistics look fine as well.  The average sale is $1,410.28, which if you compare it to the flat fee comes out to be about a 20% commission which is great. 
The Earnings per Click is a very good $248.55 EPC.  So the conversions are pretty decent.
They also offer up to a 180-day tracking cookie.  A long tracking cookie duration is really necessary for this type of purchase. 
This is not an impulse buy.  It is nice to see the cookie reflect that.  Many affiliate programs seem to lack a decent cookie.
Overall a good affiliate to look at.  Great cookie and commission and a rock-solid product.  Great for any niche or blog related to mattresses or sleep in general.
---
Hyphen Sleep Affiliate Program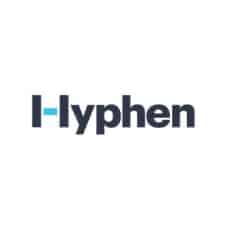 Hyphen Sleep offers mattresses fully built in the U.S.A.  You can use this as part of your promotional strategy.  Many of these mattresses are imported from China.  Even though the quality is pretty good for both of them.  You can definitely emphasize the Made in the U.S. aspect.
They also offer a 20-year limited warranty and a 100-day in-home trial.  You can use these to help promote this product as it gives your readers a better sense of security when they spend this amount of money.
They offer your standard sizes of mattresses.  This is another very similar affiliate program to many of the others on this list.  Choose one or two to promote and go from there.
The commission is a $100 dollar flat fee.  This fee can be increased to $135 dollars with a certain number of sales a month.  Like many of the other programs, one this list the flat fee is the commission of choice.  They also offer a 120-day tracking cookie.
Another good affiliate program.  But to be honest these programs are starting to feel pretty much the same. 
The problem is that there is really only one product.  The Mattress.  Just find one that converts well with your audience and sticks with that.
---
Nolah Sleep Affiliate Program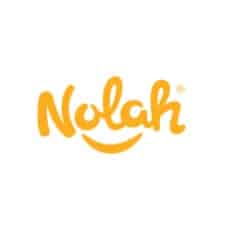 Nolah Sleep offers 2 Mattresses for your readers to consider purchasing.  They offer a 10 inch and a 12-inch mattress. 
Each one comes in 6 sizes.  The types of mattresses range from twin to California King.
The 10-inch range is quite a bit cheaper than the 12-inch mattresses.  The overall prices range from $550 all the way up to $1700 dollars across both mattress categories.  A little testing will tell you which mattresses convert the best for your audience.
Nolah Sleep also has a variety of bedding items such as pillows and bedspreads. 
In Addition, they offer a couple of mattresses bases for you to add to your promotional materials for this affiliate partner.  You should not have any problem finding something that your readers will enjoy.
The starting commission offered by the Nolah Sleep partner program is $105 per sale. 
However, the more sales you make during a month can push that number up to $160 dollars per sale with enough qualifying sales.  It is a nice little addition to their affiliates. 
They also offer a first sale bonus of $100 dollars for a new affiliate partner.
The tracking cookie offered up for this program is another 180-day cookie.  Once again we see an outstanding cookie from a bedding manufacturer.  The mattress niche seems to get it when it comes to cookies.
The $1,040.12 Average Sale is nice.  It reflects the equivalent of about a 10% commission given the $105 average commission.  The earnings per click is a very respectable $128.34 EPC.
Another great option in the mattress micro-niche.  Anyone in the Home and Garden niche could look into ways to incorporate these mattress affiliates into their partner program strategy and Nolah looks like one of the better ones to try.
Recommended: Start Here To Build A Home-Based Passive Income To Thrive In Any Economy
---
United States Water Mattress Affiliate Program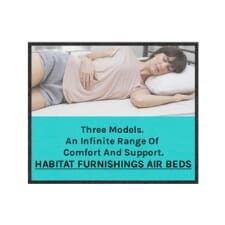 Despite the name of the affiliate program, this partner is actually for Habitat Furnishings Air Bed. 
They are a unit of U.S. Water Mattress.  They sell a range of three adjustable air mattresses designed to be comfortable for a variety of people due to their adjustable nature.
They offer a 90-day no questions asked guarantee on all their mattresses.  If your readers don't love it they can send it back and get a refund. 
This is always great for an affiliate since it offers your readers some protection and keeps your reputation intact in case one of your audience members does not like the product you recommended.
They also offer a limited lifetime guarantee on their products and a 2-year warranty that will replace all parts for free if your readers need them.  Another great selling point for you to add to the promotion of this product.
Their products range from $1100 dollars to $2100 dollars.  Which would be great except they are offering a flat fee per sale. 
So regardless of which bed they choose the commission stays the same.  This is not ideal but you can definitely work with it. 
Promoting the best option and not the most expensive is a great way to go all the time, but especially when there is a flat fee involved.
Speaking of the flat fee, it sits a $100 dollars.  Which averages out to between about 5% and 10% if you were to convert it to a percentage commission. 
Not bad, especially for a large physical product.  They also offer a 90-day cookie which gives your readers ample time to decide on the purchase.
Let's have a look at the 30-day ShareASale Statistics.  The earnings per click are really the only relevant one for a flat fee commission since the average fee is the flat fee. 
But the earnings per click is a decent $74.63 EPC.  Which tells us it converts decently.
Another good bedding manufacturer to look at.  Their digitally adjusted air beds are of high quality and pretty modern. 
Good for a promotional campaign just to get a sense of how well they convert with your particular audience.  I recommend giving them a look.
---
Final Thoughts On Mattress Affiliate Programs
The biggest take away from this list is that many of these programs are very similar. 
The reason for this is because the mattress niche is not really a niche at all.  It is a singular product that you are promoting.  Some of these programs have a few other products but the mattress is the product you are promoting.
Due to this, you are going to need to do some testing to find which partner program converts best with your particular audience and select the one that works best for you. 
That being said you will need to balance the commission and the product to find a great option for your blog.
Whichever you choose you will find a great addition to your affiliate program stable. 
These types of partners can be integrated into a wide variety of blogging niches.  Try them out even if you are not in a niche directly related to mattresses.
Good Luck with whichever you choose.
If you need training on how to build a blog or website take a look at the link.  Check out one of my recommended training programs for building a successful niche blog.
---
Thank You for visiting and reading our article.
As always have a great day.