This article may contain *affiliate links. Please see our affiliate disclosure for more details
Blogging about what you love is the dream of many an entrepreneur. If you are looking to become a biology blogger then be prepared for a long hard struggle that may not ever be more than a side hustle.
Can You Make Money As A Biology Blogger? It would certainly be possible to make money as a biology blogger. There are enough topics and traffic to create content that you could potentially make a profitable business out of it.
However, the potential issues over E.A.T and Your Money Your Life would make starting a biology blog that much more difficult and ultimately there are probably much easier topics to tackle that will produce more money with less of a hassle.
Let's take a deeper look into building an online business in the biology niche.
There Is Just Something About Owning Your Own Business. Being Your Own Boss. Building Something From The Ground Up With Your Own Hands. Especially When It Is This Easy To Get Started.
---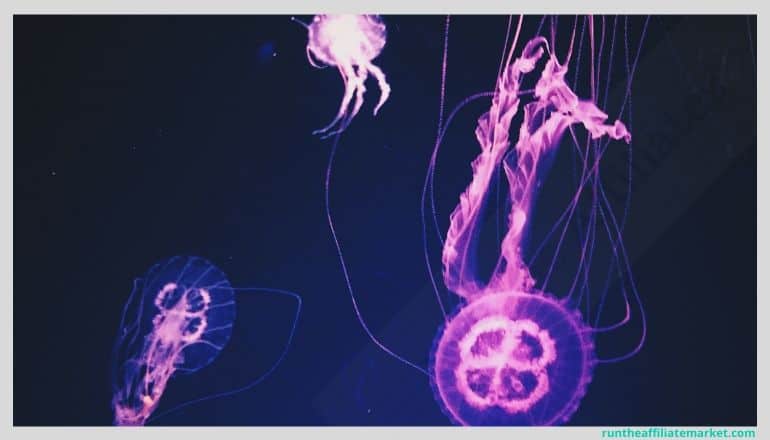 Biology Blogging As A Career
Monetizing A Biology Blog
I think ultimately the biggest issue with a biology blog is trying to monetize the content. You are going to have to rely on Advertising Revenue almost exclusively.
There are very few opportunities to create an information product around biology because there is already so many high-quality products out there like biology textbooks all the way to websites from universities that deal with a lot of the same topics.
The big issue with relying on just ad revenue is that it's not going to be the best ad Revenue that you can find. Biology is not going to be a huge draw for advertisers and you are going to get I pretty suppress price for ads on your side.
Trying to rely solely on Advertising is tough for a lot of niches and very few of them can get away with it. If this were a Forex website or a crypto-currency website than maybe get away with just advertising but even then you're going to want to supplement that with some sort of affiliate product.
Which brings us to monetize through affiliate marketing. There aren't a lot of biology affiliate programs out there. It's just not going to be easy to find relevant affiliate programs that you can plug into your content they can help monetize it.
Potential Of A Biology Blog
I would probably rate this as a blog niche with moderate potential. I think the problems with monetization and the EAT And YMYL topics that would pop up are really going to limit the possibility of making a real career in the biology niche.
It can certainly be done but it will take quite a bit of time to build up the authority and trust that you are going to need to get traction with search engines and I am not sure it lends itself really well to a youtube channel.
Youtube is much easier to rank for. Google doesn't seem to care about EAT on its video platform, but biology is not going to be a high traffic niche and you might run into professionally produced films from BBC Nature or Discovery and the like.
But with some clever research on topics, you could do well with a biology youtube channel. If you niched down into relevant topics that still drew some traffic you could build an audience on Youtube.
Pinterest and Instagram would probably not be viable options as those audiences won't be too interested in the intricacies of biology for the most part.
Biology Micro-Niche Focus
You could make a biology niche blog with just about any sub-discipline in biology. Find a good amount of traffic might be a little difficult, however. Here are a few of the more popular ideas for a biology blog.
Cellular Biology Blog
Animal Biology Blog
Marine Biology Blog
Evolutionary Biology Blog
Teaching Biology
Issues and Concerns With A Biology Blog
The monetization and E.A.T. issues are the big problems that I have with the biology niche. I also think they would be bumping up against some pretty powerful players online, such as universities and schools of biology.
My primary concern is that there are going to be much easier and less frustrating opportunities to build a passive income website that is ultimately going to provide you with better monetization options and more income over the long run.
An Alternative To Biology Blogging
the monetization and the authority needed for a successful biological like is really the big stumbling block. But here's an alternative that you might consider. Take Your Love of biology and create content for another website.
This can be in the form of guest posts or you can write articles for other blogs. Not only does this build your Authority in the biology Niche but you can make a little bit of extra money with doing it.
This opens up more options later on as to become an authority in the biology Niche you can then start your own website a little bit easier.
However, the monetization issues are still going to be there regardless of how much authority you have in the biology niche.
My Closing Thoughts On Making Money As A Biology Blogger
I think the biology Niche is one that is really going to I need a lot of work in a long amount of time to get the necessary Authority and trust that you need to ultimately have a successful website.
So the bottom line here is I would not recommend trying your hand at a biology Niche website because I think there are easier Avenues to make a nice living online through blogging.
I certainly would not attempt this as your first stab at building a passive income website. I think it's just too difficult and there's too much Authority that's needed to really make it a viable option for a beginner.
But it can be done. I know I've been pretty negative on the whole biology blogging Niche throughout this whole article but the one thing I've learned about affiliate marketing and building this site is that with enough perseverance you can build it around just about anything and make it profitable.
I just think they're easier options and unless biology is one of your great passion I would pass on trying to build a biology blog.
Don't go it alone. Get the best learning tools and community to help you build your online dream. Check it out here.
Thank you for stopping by and have a wonderful day.