This article may contain *affiliate links. Please see our affiliate disclosure for more details
Hello, everyone. Welcome back. Today we are going to be taking a look at some of the best snorkling and scuba diving affiliate programs that you can use to help further monetize your scuba, swimming, or even a travel website.
In the past, Amazon would have been a good choice for these types of products but with their recent commission changes, there are much better options out there. Hopefully one or two of the partner programs on this list can be one of the Amazon alternatives for your passive income business.
There Is Just Something About Owning Your Own Business. Being Your Own Boss. Building Something From The Ground Up With Your Own Hands. Especially When It Is This Easy To Get Started.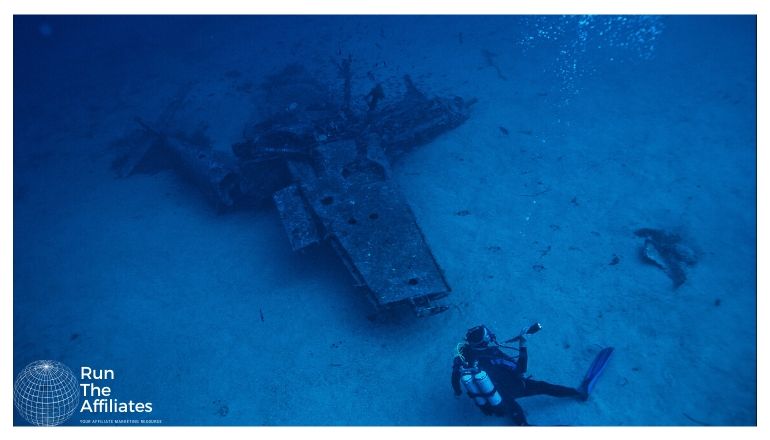 Check Out These Scuba Diving Affiliate Programs
The scuba affiliate programs are up first along with a link to their individual sign up pages. As a reminder, all of these affiliate programs should be free to joy. You should never have to pay to promote an affiliate program.
At the end of our article, there are some factors to look out for when choosing a scuba diving affiliate program alternative to Amazon.
If you are looking for some great affiliate training and a community to help get your business started check out the link below and get started today.
---
Dive The World Affiliate Program

---
Dive Right In Scuba Affiliate Program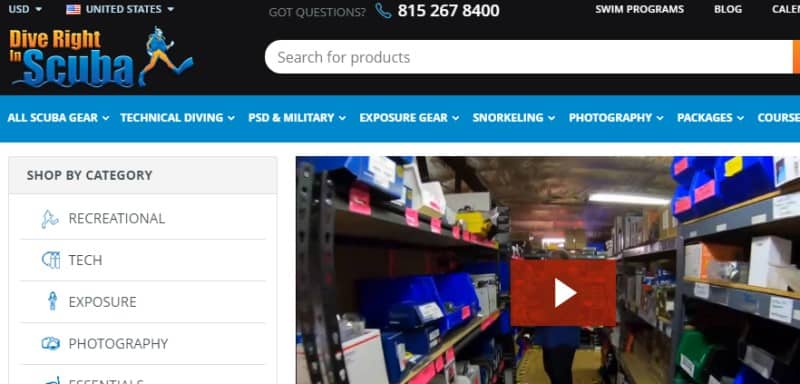 ---
ScubaPro Affiliate Program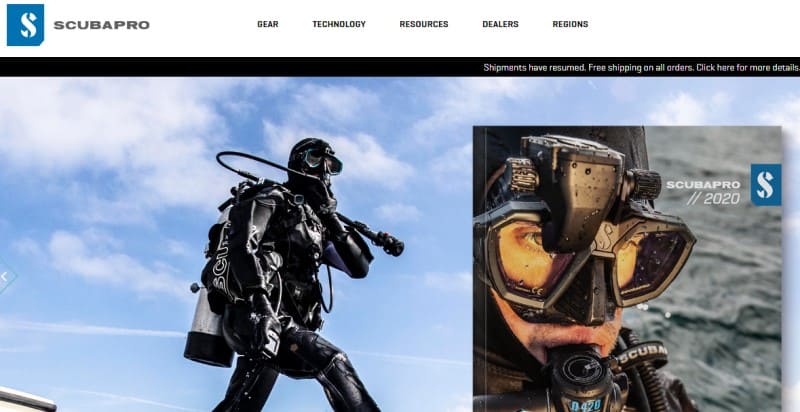 ---
House Of Scuba Affiliate Program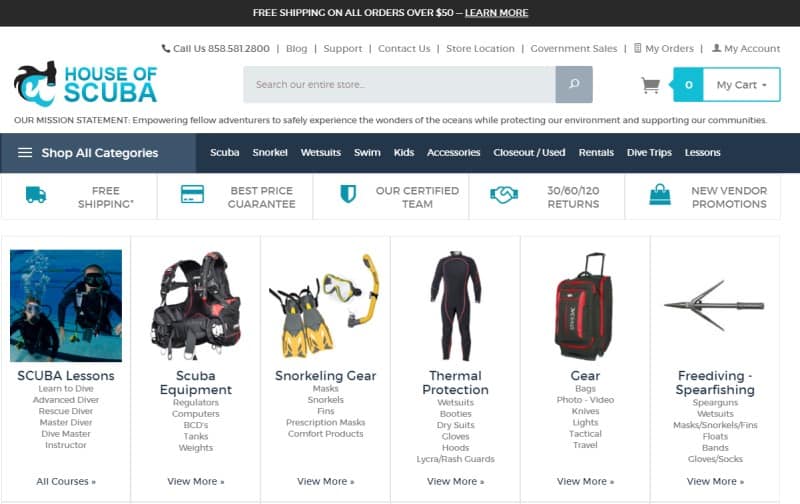 ---
LeFeet Affiliate Program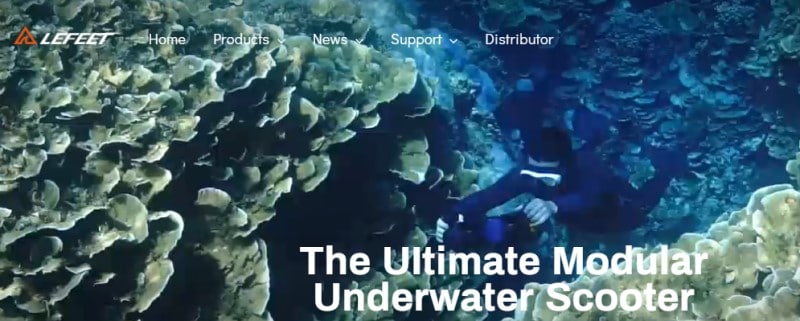 ---
DiveToy Affiliate Program

---
Goggles N More Affiliate Program

---
Swim Outlet Affiliate Program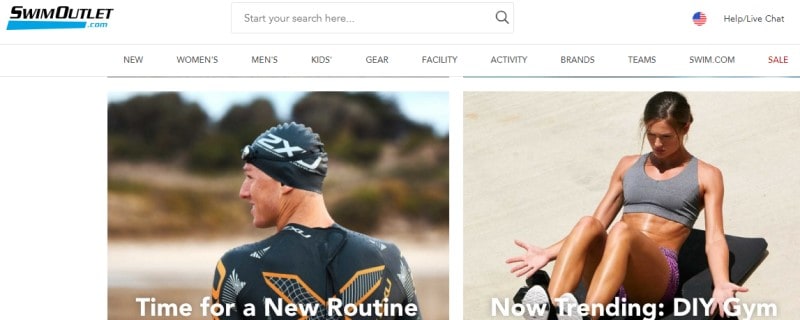 ---
Leisure Pro Affiliate Program

---
Padi Travel Affiliate Program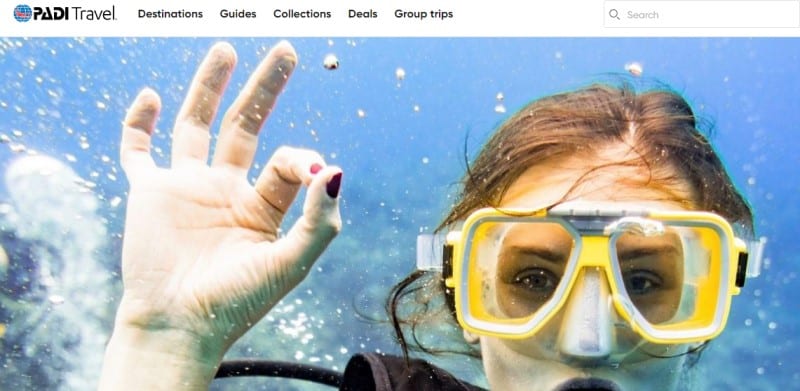 ---
Why We Need Scuba Diving Affiliate Program Alternatives To Amazon
In the past, most of the products that you would need for scuba diving could be promoted and purchased through Amazon.com with a reasonable commission for the affiliate marketer.
Unfortunately, that's just not the case anymore. With the dresser production in commissions from Amazon trying to base your scuba diving Niche website around their affiliate program is going to be really difficult at this point.
So that's why we need these alternatives when it comes to affiliate programs. You'll notice that a lot of the commissions are right around 5% or maybe a little higher. That's pretty much par for the course for this type of niche. So when Amazon was offering 4% the 5% commission from these Affiliates wasn't that much of a difference.
Now that they've dropped some of their commissions down to 1% that is a huge difference and is going to make a big dent in your bottom line if you decide to stick with Amazon for your scuba diving partner.
So now we're stuck with a choice that a lot of us haven't thought about in a long time. And that is what affiliate programs to choose when Amazon just won't work for your Niche. And that's where these Alternatives it listed above are really going to come into fruition.
However, it's not as easy as picking one with the highest commission and running with that. You're going to need to dive into each affiliate program and research which one is going to be best for your specific audience.
So let's take a look at some of the common factors that you want to look at when choosing an affiliate program for your scuba diving Niche website.
---
A Few Factors to Consider
You need to be cognizant of the factors in order to get the best affiliate program that's going to offer you the most balanced between great products, a good commission, a good tracking cookie, and good conversion potential with your specific audience.
The Commission
The commission is an incredibly important part of any scuba diving affiliate program. after all it's how much money you're going to make ultimately. But picking affiliate program solely on the commission is the wrong way to go about it.
You want to find a baseline commission that works for your Niche website. If you can get by earning a good profit with a 4% commission from a scuba diving affiliate program then that is your Baseline and you can build up from there.
The Tracking Cookie
The tracking cookie is essentially the amount of time that someone has to make a purchase after they click on your affiliate link. These run from one day to Life Time durations. The most common duration is probably a 30-day tracking cookie.
The reason why track and cookies are so important is because they will directly influence your conversion rates. The longer the tracking cookie the better the conversion rates tend to be. It's not a hard-and-fast rule but in general longer cookies equal better conversion rates.
The cookie duration also makes a huge difference when you are dealing with high ticket items. Some of these scuba diving products will Veer into the high ticket price range and you were going to want as long a duration cookie as possible for those very expensive products.
The Scuba Products
Never Overlook the products that you are promoting. I know it seems like it should be the first thing that you look at when choosing an affiliate program, but often it is the last thing that affiliate marketers check on.
The products have to be the highest quality possible because it is your reputation that you are staking on these products. If the scuba diving products aren't very good then your audience is going to blame you for sending them to that website or that affiliate program.
It doesn't take a lot of these core products to really send you a reputation within the scuba diving Niche crashing down and building it back up is very very difficult and frankly it's not something that you want to deal with and can easily be avoided if you just promote good products.
That doesn't mean that everyone is going to love the products and there aren't going to be people that buy a product and then send it back. What you want the majority of your audience to be happy with the product that you are promoting.
The Conversion Potential
Potential of one of these scuba diving affiliate programs is going to come down largely to the makeup of your specific audience. Because of this no one can really give you a great idea of what your conversion rate is going to be because each blog and each Niche have very specific audiences and it's up to the affiliate marketed to meet the needs of Their audience.
There are some other factors that are going to help your conversions over long. The tracking cookie duration is a factor in the conversion rates, as well as the rate of return of products that people buy but then send back.
Ultimately it's going to come down to how well an affiliate program resonates with your audience and how well you implement that affiliate link into your content That will determine the overall conversion potential of an affiliate program.
---
The Big Finish
That brings us to the end of our look at some of the best scuba diving affiliate program alternatives to Amazon Associates. These types of programs have always been around but many people just overlooked them because Amazon was such a good affiliate program with a great conversion rate for many online entrepreneurs.
But things change and you either adapt or you die. So now it's incumbent upon every affiliate marketing go out there and find some great affiliate programs that are going to be as good or in many cases better than the Amazon Associates program.
What's your find is that just about every Niche has some great affiliate programs and the scuba diving Niche is no exception. If you can get the scuba affiliate programs to convert an array that is comparable to Amazon then you are going to be in for some very profitable promotions.
For most of these affiliate programs you were going to get a better Commission and a much much better tracking cookie than you ever would at Amazon.
So hopefully you find something they can fill the void or help you build a scuba diving Niche website from the ground up if you just getting started. If you are just starting out I would advise you to try out these affiliate programs and not even bother with Amazon right now. It may be good to add them later if you need another affiliate program in aren't worried too much about their Lok missions.
But building a relationship with one of these scuba diving affiliate programs is going to really benefit you were business going forward. It gives you a chance to focus your efforts on these affiliate programs and build a relationship between yourself the affiliate program and you are the audience that ultimately is going to help increase your conversion rate and your profitability moving forward.
Don't go it alone. Get the best learning tools and community to help you build your online dream. Check it out here.
Thanks for visiting and have a wonderful day.