This article may contain *affiliate links. Please see our affiliate disclosure for more details
Hey there everyone. Michael here and today I will be bringing you some outstanding Forex affiliate programs that you can use to help monetize your Forex blog.
Forex is one of the toughest niches to operate in. Let's just get that out of the way right of the top. Search engines are slow to grant authority and trust to new forex sights and the more established sites routinely outrank the new guys.
You have to be pretty good at SEO and affiliate marketing to really have any chance in the Forex niche. But if you can make it and get an audience then you will be in one of the most lucrative niches out there.
So let's take a look at some of these forex affiliates that are going to turn your humble forex blog into a powerhouse. And be sure to check out the best web hosting for your forex niche blog.
There Is Just Something About Owning Your Own Business. Being Your Own Boss. Building Something From The Ground Up With Your Own Hands. Especially When It Is This Easy To Get Started.
---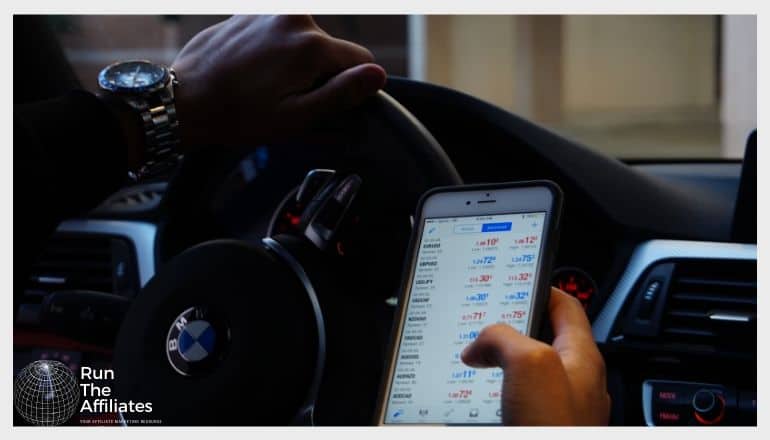 Check Out These Forex Affiliate Programs
Forex is pretty specific. You really want to have a blog dedicated to foreign exchange and not as part of a larger financial blog. Trying to do forex will be hard enough on its own for a small blog much less trying to take on the financial giants as well.
So start out small and be selective with your keyword research and try and avoid the heavy hitters until you can build your brand.
Investing in a little affiliate marketing training is a great way to learn how to do proper SEO and find the nooks and crannies between the big forex websites and build your own passive income website in the forex niche.
---
Forex Mentor Affiliate Program
Commission: 30%
Tracking Cookie: 60-days
Auto-Approval: Yes
Niche: Forex Investing

Forex Mentor touts itself as one of the most trusted forex training solutions currently available. They are backed by former financial experts and forex traders that have put together their training modules.
Some of these courses include Advanced Candle Action trading Course, Advanced Forex Patterns, Trendline mastery and much more. This is one of the more comprehensive forex training courses out there.
It will come down to how well this partner resonates with your specific forex audience but this affiliate is a great place to start for any forex trader.
The affiliate terms are where this partner really gets interesting. They offer a very generous 60-day tracking gap for their affiliate partners. Having a tracking cookie this long really matters because some of their prices are pretty expensive and you want as much time as possible to promote their courses and make a sale.
The commission has probably already caught your eye. The 30% affiliate commission is remarkable and can really make you a lot of money if you get the conversions.
Forex Mentor has both physical and digital products so it will be a little bit easier to promote than solely digital products which can sometimes suffer from higher returns.
Lastly, Forex Mentor offers an auto-approval process from its ShareASale profile. This makes it great for new forex bloggers to get in on the action without having to have a ton of traffic. It makes it that much more appealing for everyone. You can check here for more information on what Forex Mentor has to offer.
---
Forex Tester Affiliate Program
Commission: 25%
Tracking Cookie: 180-days
Auto-Approval: No
Niche: Forex Software

Forex Tester 4 is a software suite designed to give its users the best and most relevant information on current and historical forex trends. Forex Tester also offers a half-dozen or so other software products but the Forex Trader 4 software is the big draw and the one you will want to promote the most.
The affiliate terms are outstanding for the Forex Trader affiliate program. They offer an incredible cookie duration weighing in at a full 180-days. This is good because the price of the software can run over $500 dollars for some of the lifetime options and you will want as long as possible to make a sale.
The commission is equally good. A full 25% commission is on offer here and it will give you the opportunity to really make some serious cash if you can get a good conversion rate.
Overall this is an excellent forex software affiliate that can be used in conjunction with other forex broker affiliate programs to really help monetize your forex website to its fullest.
---
Libertex Affiliate Program
Commission: Up To $800 Flat Fee OR 5%
Tracking Cookie: Not Listed
Auto-Approval: No
Niche: Forex Investing

Liberttex is one of the oldest Forex brokers around. They have been a player in the forex market since 1997. This longevity is a great promotion tool for affiliates since it allows you to partner with a company that has a long and distinguished reputation.
The commission structure for Libertex affiliates is a little more complicated than most regular affiliate programs but pretty normal for forex partners. They give you a choice of a flat fee of up to $800 dollars for new referrals or a 5% commission for the lifetime of the referral.
Which one you choose is up to you but they are both generous and can really be the basis for your forex based online business. The trick is getting conversion as these are lead generation affiliates and not product-based affiliate programs.
The tracking cookie for this affiliate was not listed. However, you get a lifetime 5% commission if you choose the rev share option with this Libertex. Be sure to ask what the cookie duration is for the flat fee commission option.
---
FP Markets Affiliate Program
Commission: Up To $450
Tracking Cookie: N/A
Auto-Approval: No
Niche: Forex Investing

There was no information on the tracking cookie for this program. Ask about it when you are accepted into this affiliate program.
The commission is a flat-fee based on what country you are referring customers from. Tier one countries can give you up to $450 per referral. There are requirements for earning commissions. The United States is in the ineligible category, but more of Britain, Ireland, Germany and Canada are Tier One eligible.
The result is that the profitability of this affiliate is going to greatly depend on where your traffic comes from. If you have heavy U.S. traffic then this is a pass for your forex blog.
---
BlackBull Affiliate Program
Commission: Up To $600 per client
Tracking Cookie: Not Listed
Auto-Approval: No
Niche: Forex Investing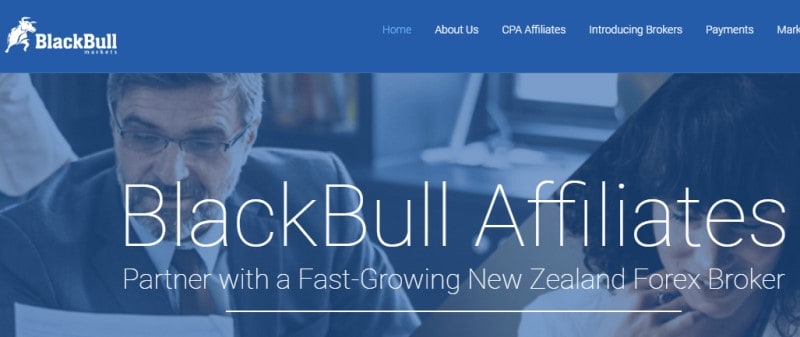 Blackbull is a New Zealand based Forex broker. As will all forex brokers you will need to match your blog's audience with the regions offered by the affiliate program.
The tracking cookie information was not available so be sure to ask about it when you join this partner program. The commission is a cost-per-action commission of up to $600 dollars per client referral.
There are a set of requirements to getting paid with CPA affiliates which make them a bit more complicated than most product-based affiliates. CPA affiliates are going to be the most common ones for Forex affiliate programs.
---
Pepperstone Partners Affiliate Program
Commission: Up to $800
Tracking Cookie: Not Listed
Auto-Approval: No
Niche: Forex Investing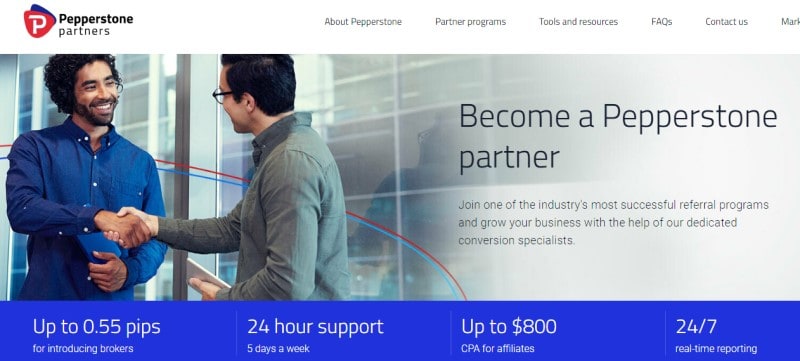 The tracking cookie if the information was not available for this affiliate as is the case with many of these Forex affiliate programs.
You'll have to ask to find out exactly how long you have to convert a potential referral. The flat fee cost per action commission is up to $800. As we've seen with the other Forex Affiliates on this list cost for Action is the go-to for most of these brokerages.
In order to give that Commission, a set of requirements need to be fulfilled so referring them is not usually enough to get the commission.
---
Alvexo Partners Affiliate Program
Commission: Up To 30% or $600
Tracking Cookie: Not Listed
Auto-Approval: No
Niche: Forex Investing

Alvexo Partners Office their affiliate partners a few options in terms of their commission structure. Affiliate marketers can opt for a one-time CPA fee of up to $600 depending on how many sales you make in a month.
There's also an option to get a commission of up to 30% as well as a hybrid option that uses the Best of Both Worlds.
"Our payment plans are similarly customized, allowing affiliates to choose from a mixture of pure cash for a referral, a lifetime percentage of the client's revenue or a healthy mix of both."

Alvexo Partners
Another great option for a forex website, as usual, make sure your traffic is eligible for their services to make the most out of this partner program.
---
FXGiants Affiliates Affiliate Program
Commission: Up To $1500
Tracking Cookie: Not Listed
Auto-Approval: No
Niche: Forex Investing

The CPA commission for FXGiants is quoted at up to $1500 dollars per referral. There are going to be some pretty steep requirements to get that type of return but if you can get those conversions you only need a few every month for a full-time income.
While you should always aim for the highest tier commissions most likely you're going to be getting well under the quoted $1,500 referral fee. This is perfectly fine and normal and you can still make a great amount of profit from the lower tiers in this type of commission structure.
---
IG Marketing Affiliate Program
Commission: Up To $1000
Tracking Cookie: Not Listed
Auto-Approval: No
Niche: Forex Investing

This is another High CPA Forex affiliate program. IG Marketing offers up to $1,000 CPA flat fee for referrals that you make through your affiliate links. As always there are requirements to getting this High affiliate commission usually involving a threshold of trading on this brokerage.
Once you join the affiliate program you can find out in-depth exactly what the requirements are for individual tiers of cost-per-action commissions.
---
Automated Forex Tools Affiliate Program
Commission: 40%
Tracking Cookie: 60-days
Auto-Approval: Yes
Niche: Forex Software

The last affiliate program that I'm putting on this list is going to be a bit of a different one. It is a ClickBank product that offers tools for Forex Trading.
It seems to be the best of the bunch for the ClickBank offerings and I wanted to add to the list just to demonstrate that you can go to ClickBank and find some software products for Forex Traders.
How good they are is something that you are going to have to determine for yourself and see if they are going to work for your specific audience.
Forex Trading is difficult by itself and I don't know how effective many of these Forex tools are at determining how to profit from foreign exchange trading.
But I think it's important to point these out just so you have a reference for where to find them and what they're about.
If you do get them to convert at a reasonable rate and they are good products then you can make a good amount of money with him.
The affiliate terms for this particular program are pretty decent. As a ClickBank chronic you typically get a 60-day tracking cookie which is going to be great for your bottom line.
The commission is a stellar 40% which is not surprising given that most all-digital ClickBank listed products have a relatively High commission. You can get more information about this product right here.
---
Closing Thoughts On Forex Affiliate Programs
That brings us to the end of our look at these Forex affiliate programs. Forex Affiliates are quite a bit different than your normal affiliate programs in that they usually rely on a cost per action commission structure.
This means that you really have to stick with your referrals and get them to not only sign up for The Brokerage or service but also invest in fulfilling those requirements are that you ultimately get that commission that can run well into the thousands of dollars with the right types of referrals.
This type of affiliate marketing is a bit different than your standard product affiliate marketing. This is typical which known as lead generation and it is really becoming the most lucrative way to earn money in the overall affiliate or content marketing business.
Another thing that I'll dad about Forex website is they typically have a very high ad Revenue potential. Most of the financial business models have great add potential so that is another piece of the monetization puzzle that you can put into your Forex website.
There are dozens more affiliates that you can look into for your forex website. Most forex brokers will have some type of referral program, many of them regional so be should dig a little if none of these partners work for you.
Don't go it alone. Get the best learning tools and community to help you build your online dream. Check it out here.
Thanks for visiting and have a wonderful day.