This article may contain *affiliate links. Please see our affiliate disclosure for more details
Hello everybody and welcome back to the website. Today we are going to take a look at a very interesting category of affiliate programs. These are chatbot affiliate programs. You get a commission for promoting chatbots that people use on their websites.
These chatbots are really starting to proliferate through website and especially in the affiliate marketing space. Typically there used to increase engagement with a website which reduces the bounce rate and can increase the overall conversion rate of a given website or web page.
So this is a niche that fits right into the affiliate marketing or the make money online niche as well as any niche that could use this type of chatbot. The only downside is that there are not a whole lot of affiliate programs specifically for these chatbots so we will just have to make do with what is out there at the moment.
Let's have a look at 3 viable options for your affiliate marketing business…
There Is Just Something About Owning Your Own Business. Being Your Own Boss. Building Something From The Ground Up With Your Own Hands. Especially When It Is This Easy To Get Started.
---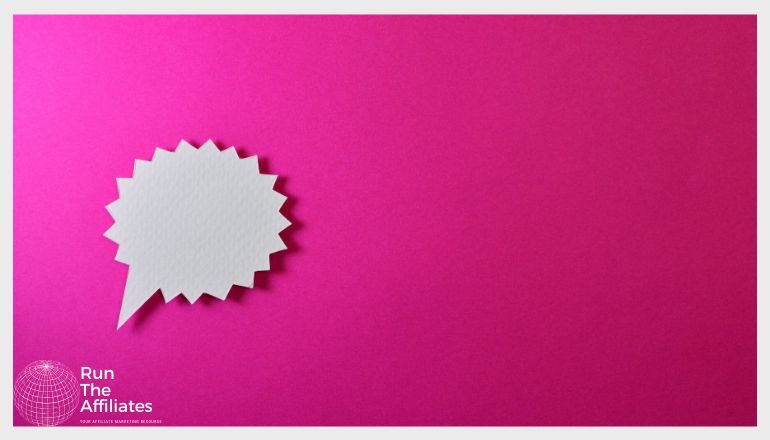 Check Out These Top Chatbot Affiliate Programs
---
Tars Affiliate Program
Commission: 30%
Tracking Cookie:
Auto-Approval:
Join The Tars Affiliate Program Here
Tars is a chatbot software sweet that you can customize to your specific business. They have dozens of templates that you can fit directly into almost any industry or niche.
Here are just a few examples:
Finance Chatbot Templates
Real Estate Chatbot Templates
Insurance Chatbot Templates
Ecommerce Chatbot Templates
Travel Chatbot Templates
Healthcare Chatbot Templates
Education Chatbot Templates
Plus many more options that will fit into many a blogging niche or website. They also have templates based on use-case so you can customize even further.
As an affiliate marketer this affiliate would work best on a "make money online" niche site as well as just about any entrepreneurial or business building website. It is a versatile affiliate to have.
The tracking cookie information was not readily available on their affiliate website so be sure to ask your affiliate manager about it once you are accepted into their affiliate program.
The commission is outstanding for this affiliate program not only do you get a very robust 30% commission for all qualifying referrals met through your affiliate links but that 30% commission is a recurring one as long as those referrals continue to subscribe to the Tars chatbot.
I cannot stress enough how outstanding recurring commissions are for an affiliate marketer. If you only have to make one sale that can give you a recurring income month after month it makes affiliate marketing that much more passive and that much more profitable.
I always like to have at least one recurring or subscription box type of affiliate program for any Niche that I decide to build a business in. It's not always the easiest thing to find but as we move forward most niches are going to have at least a handful of options for recurring commissions.  And this chatbot affiliate program is a great example of that is one that you should really consider if you can fit it into your affiliate strategy.
---
Chit Chat Chimp Affiliate Program
Commission: 50%
Tracking Cookie: Not Listed
Auto-Approval: No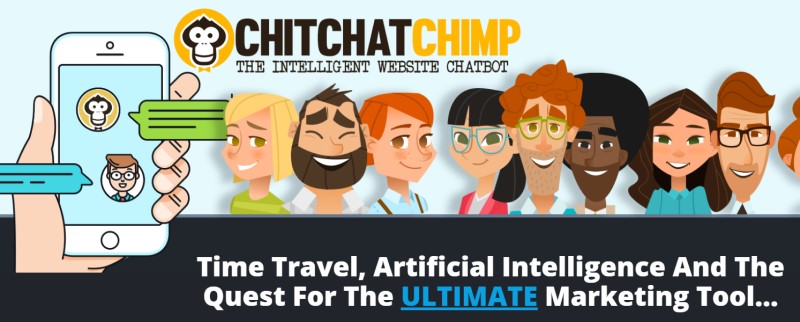 Join The Chit Chat Chimp Affiliate Program Here
Chit Chat Chimp Is a chatbot service that allows anyone to quickly set up a custome chat bot for their website. The customization is a must to make your chatbot unique and have it reflect your brand and website.
The tracking cookie duration wasn't readily available at the time of publication so be sure to ask about it when you join this affiliate program to make sure that you have a long enough tracking Gap to get a good conversion rate. The tracking cookie duration should not be a problem since the price of the initial product is quite cheap.
The commission is a rock-solid 50%. This is a very high commission but one that you will often see for digital-only product and software products. Once the initial development of one of these chatbots is complete it's really just maintenance and servicing the chatbot so you don't have a huge amount of overhead and as a result you able to get these great commissions.
The initial cost of this chat but is not huge it depends on whether or not there's a sale going on but it tends to be around $20. However, there are some upsells to it Which can add to the overall profitability of this affiliate marketing program.
---
Collect.Chat Affiliate Program
Commission: 30%
Tracking Cookie: 120-days
Auto-Approval: No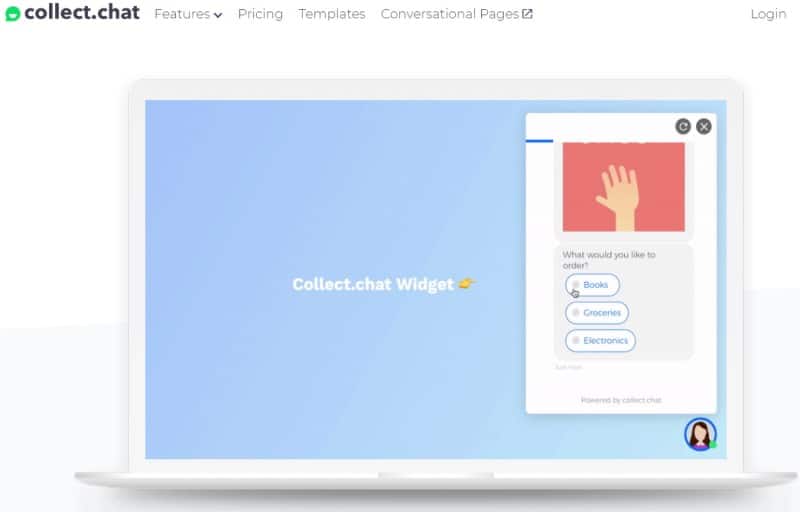 Join The Collect Chat Affiliate Program Here
Collect.Chat is a user-friendly way to collect data that your business needs to thrive. They have dozens of templates in all the major niches and industries so integration should be a snap.
Here are a few examples
Education
Finance
Real Estate
Health
Beauty
Event Planning
Software
Travel
Restaurant
Design
The tracking cookie duration for this affiliate program is a very generous 120 day duration. They give you a full for months to refer and promote the product I'm still get credit for those clicks during that period.
The commission is 30% for referrals made through your affiliate links. This is a recurring commission so you can stack that 30% Commission on multiple referrals month after month and really build out your passive income.
---
Mobile Monkey Affiliate Program
Commission: 20%
Tracking Cookie: Not Listed
Auto-Approval: No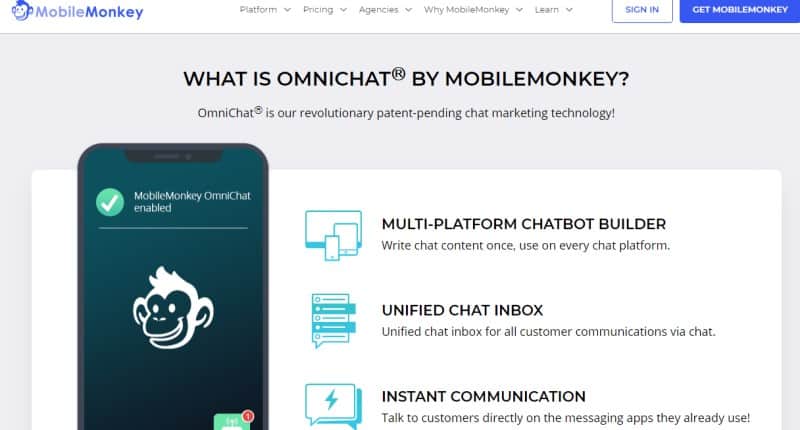 Join The Mobile Monkey Affiliate Program Here
Mobile Monkey touts itself as the world's best chatbot Platform and it is easy to see why. They have a huge amount of customization And templates for a wide variety of platforms like Facebook or SMS. They also have their OmniChat bot that you can promote.  This technology gives you the opportunity to create a chatbot across multiple platforms making it more efficient and less time-consuming.
All this Tech is great but what does it mean for the affiliate marketer. Well it's all about the product. As an affiliate marketer you want to promote the best products that you possibly can.
The versatility of this chatbot really speaks to what an impressive piece of technology it is and now that it's going to make your life as affiliate marketing much easier. This is definitely one to consider for your affiliate marketing strategy if you need a chatbot affiliate program.
Unsurprisingly I couldn't find any information on the tracking cookies duration so be sure to ask about it when you are accepted into this affiliate program.
The 20% commission offered by Mobile Monkey is fantastic and it is also a recurring Commission. The chatbot Niche is fantastic for affiliate marketers because of so many of the businesses in this Niche offer recurring commissions for their affiliate partners. This type of passive income is the crown jewel of an affiliate marketing business. 
---
Closing Thoughts
Chatbots are becoming an integral part of the web going experience so it makes sense that affiliate programs would pop up around these types of tools. Chatbots can often work as ambassadors to a website and a way to collect information from your audience.
From an affiliate marketing perspective, it is another up and coming niche that you can use to help monetize your website. Promoting a chatbot service on your website can add an additional layer of monetization that you can promote alongside other webmaster tools like WordPress themes, plugins, and email marketing solutions to name a few.
Don't go it alone. Get the best learning tools and community to help you build your online dream. Check it out here.
Thanks for stopping by and have a nice day