This article may contain *affiliate links. Please see our affiliate disclosure for more details
Articoolo is one of the most popular content creation services around. They have AI-generated content for just about every niche imaginable. The quality varies from completely unusable to pretty decent for simple keywords.
But they are not the only game in town when it comes to generating content for your website. Let's take a look a few great alternatives to Articoolo and see if they can help get you the content you need to thrive.
Bear in mind that all of these tools need a solid editor to get the most out of them. None are good enough to just generate content and then publish it. Most articles generated by these programs and services will need to be heavily rewritten but they are good for getting the ball rolling on an article.
There Is Just Something About Owning Your Own Business. Being Your Own Boss. Building Something From The Ground Up With Your Own Hands. Especially When It Is This Easy To Get Started.
---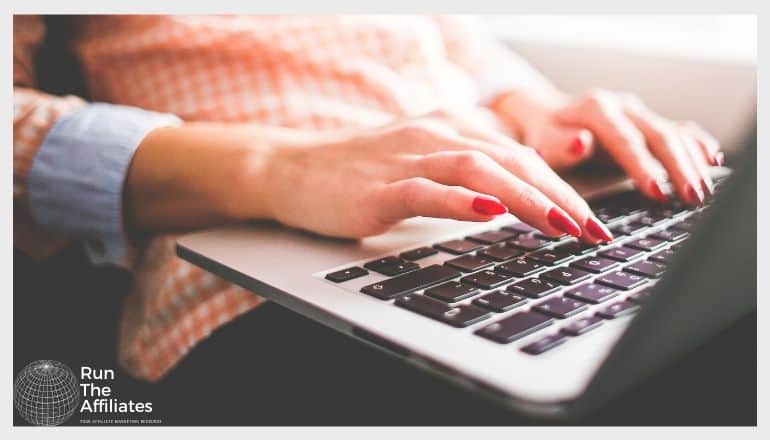 Check Out These Alternatives To Articoolo
There are 2 types of alternatives that I have included in this article. Editing suites and article spinners/AI creation. Both are valuable tools for any blogger. The ability to edit your work on the fly save countless hours of work when creating a high volume of content.
Likewise the AI based content creation can save time and money by creating articles relevant to yuor blogging niche, with a great deal of oversight and editing of course.
They are many other products out there but I felt that this was a nice cross-section of products that are pretty good at what they are designed to do. Let's have a look
---
Article Forge
Prices Start At $27/month when purchasing a Yearly Plan
Saves Time
Save Money
Helps You Rank Higher In SERPs
Create Rich Content
Supports Multiple Languages
Learn More About Article Forge Here
Article forge Is probably Articoolo's main competitor. They are very similar in the way that they go about creating content using AI writing capabilities. There is an ongoing debate about which one of these two product is better at creating human readable content.
It really comes down to personal preference as to which one you think is better for your business and for your content writing. They both suffer from the same problems when you start to get into complex keywords and topics but do surprisingly well with simple keywords and very straightforward topics.
Here is the Article Forge Pitch
Article Forge uses artificial intelligence to write completely unique, freelancer quality articles within 60 seconds

Article Forge Website
If it comes close to what it claims this might be the best article creation AI software out there. You will need to edit the content once it is written to make sure it meets your standards.
---
AI Writer
AI Writer Starts At $19 A Month
Content Research
Article Rewriting
AI Blog Writer
Auto Article Writer

Learn More About AI Writer Here
AI Writer is a text generation system that allows you to simply submit a headline and have the article writing software prepare a full article for you to use on your blog. The you simple edit and rewrite the article to put it in your own voice and clean it up a bit and you have a blog ready article that takes far less time that starting from scratch.
The people behind AI Writer claim that is can save you up to 33% of your time when it comes to writing articles. A third less time writing is a third more time you can spend elsewhere on your blog or business.
---
ProWriting Aid
Stars At $20 A Month
Eliminate Errors
Find The Best Words
Learn Editing On The Fly
Save Time
Learn More About ProWritingAid Here
ProWritingAid is an editing suite that will help you edit your work on the fly and save you a ton of time in the process. It is similiar to Grammarly in its functionality. Here is how the website describes it.
A grammar checker, style editor, and writing mentor in one package.

ProWritingAid Website
The pricing for ProWritingAid is inline with other editing software like Grammarly. They offer a 20 monthly subscription as well as deep discounts for a yearly subscription. A year subscription is 67% cheaper at only $79 dollars and they have a lifetime option for $299.
ProWritingAid is a great alternative to Articoolo for the powerful editing software that will save you time and effort when you are writing your article. This is not a content generation product so it is not a direct replacement for something like Articoolo.
---
WordAI
Starts at $49/Month
Supports Multiple Languages
Effectively uses Synonyms
Automatic Sentence Rewriting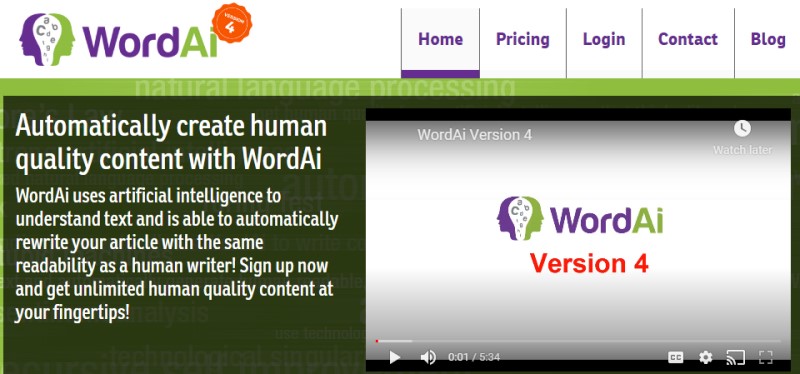 Word AI is an artificial intelligence-based article rewriter. This is known as an article spinner that allows you to create multiple unique articles from a single base article. The trick is getting the rewrites to sound and look like human quality writing.
Word AI touts itself as having the ability to rewrite your articles automatically while still retaining that human readability. This saves time and effort when it comes to creating content for your website.
You will still need to write the base article but this can give you a lot of options when it comes to creating additional articles around the same or similar topics.
---
Closing Thoughts
It is so important to remember that these are simply tools to aid you in your content creation. They cannot do the work for you. You still need to edit and rewrite the content generated. You still need to do the hours of research and keyword identification.
You still have to do all the hard work, but like any tool, these content generation systems can make things easier and help you to start building content for just about any niche.
See if one of these content creation services can help you generate more content and in turn generate more traffic to your website. I think some people will find this useful while others will not see many benefits. Many of these services have a free trial or similar demo so you can check them out without paying much upfront.
The last thing I will say is that the biggest obstacle for building a passive income business online is simply never starting. Whether you use a content generation software or not, if you are serious about building an online business then the first thing you need to do is just start.
So don't delay start that business today.
Don't go it alone. Get the best learning tools and community to help you build your online dream. Check it out here.
Thanks for stopping by and have a wonderful day.