This article may contain *affiliate links. Please see our affiliate disclosure for more details
Thanks for stopping by to check out our list of 10 of the best aquaponics affiliate programs for your aquaponics Micro Niche website.
The aquaponics snitch is really starting to pick up steam. gardening and hydroponic gardening, in particular, are already very good blogging niches and aquaponics expands on those micro niches. Just add fish.
Now is the time to jump into this space and once you start generating your content you'll be able to start using these affiliate programs to help you maximize your profit potential in this up-and-coming blogging Niche.
So let's Jump Right Into the aquaponic affiliate programs and see if we can't find one that is going to be perfect for your specific audience and your aquaponics website.
There Is Just Something About Owning Your Own Business. Being Your Own Boss. Building Something From The Ground Up With Your Own Hands. Especially When It Is This Easy To Get Started.
---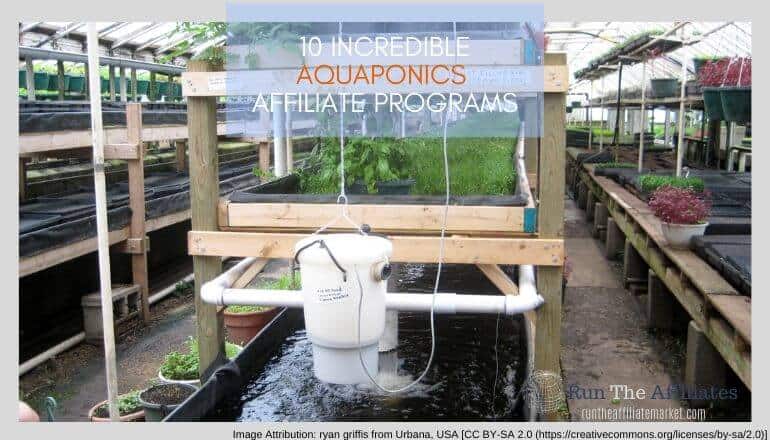 Discover The Best Aquaponics Affiliate Programs
Aquaponics is an up and coming niche. With the right content and a solid affiliate strategy, you can use these wonderful aquaponics affiliate programs to start monetizing your aquaponics or gardening blog.
Find a great aquaponics affiliate program to promote is just one step on your journey to building a passive income business. Getting traffic and converting sales is what you need to focus on next and getting the right training can help you achieve the result you need.
---
Garden Tower Project Affiliate Program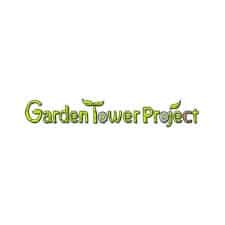 This is not an aquaponics partner program. But I recommend the Garden Tower Project to just about any gardening blog. Think of it as a bonus gardening partner more than an aquaponics affiliate program.
At any rate, it is one of the best affiliate partners out there for any type of gardening, The 16% commission is excellent.
They offer a 60-day cookie that gives you plenty of time to close the deal on their high-ticket items.
Why Promote Garden Tower Project?
Simple. It is one of the best affiliate programs around in any niche. The commission and cookie are great and the product is high quality and incredibly useful.
---
Urban Farm U Affiliate Program

This organization is dedicated to bringing urban farming to as many people as possible. They have a podcast on the subject, as well as a nice array of webinars, books, and ebooks on urban gardening.
Not a specifically aquaponics affiliate but something that is going to be very relevant to the emerging aquaponics niche.
The affiliate terms are not publicly available to non-members as far as I can tell. You will need to have at least a little traffic coming to your aquaponics website when you sign up with this partner.
Be sure to ask about all the relevant commission and cookie information when you get accepted.
Final Thought On Urban Farm U
Without the affiliate, terms it is tough to get a full impression on the overall affiliate program on offer here. So we have to base it on the underlying organization, which you should always look into anyway.
Urban Farm U looks to be an incredibly modern and well-run organization that wants to help urban farming become more mainstream. How well they convert as a partner program is up to you to find out.
---
Aquaponics 4 You Affiliate Program

Another all-digital training product for aspiring aquaponic farmers. You'll need to evaluate the training material to see if it lines up with your affiliate strategy and would be of use to your specific audience.
I am always a little wary of these types of digital partner programs so I make sure to do a little extra research to make sure I am comfortable promoting their products.
You should do the same as it is a good business policy.
As expected the commission is amazing for this partner program. The 75% commission is really going to generate some great profits even at the relatively low price the training is offered at.
They do have some upsells and add-ons that your readers can purchase as well. I am never a big fan of these but you might like the bonus earning potential.
Wrapping Up Aquaponics 4 You
Whether or the product is going to work out for your specific audience is debatable, the commission is not, however. It is fantastic. One of the best in the aquaponics niche.
Run some tests to see just how well this converts for your readers and then get to work promoting it for those sweet commissions.
---
EcoFilms Australia Affiliate Program

EcoFilms Australia has a nice selection of aquaponic training material. They have a few DVD's to help a new aquafarmer get started.
In addition to the aquaponic films, they produce they also have some more general gardening DVDs.
The selection is not huge and they are not big enough to support your entire aquaponics website, but it is a nice secondary affiliate to build some content around.
The affiliate terms were not readily available at the time of publication so be sure to ask about them when you are accepted into their partner program.
---
Aquaponics System How To's Affiliate Program

Aquaponics System How To's is another very specific affiliate program for aquaponics niche websites.
They sell ebooks on everything related to setting up and maintaining an aquaponic garden that you can use to grow your own food.
This is a single product affiliate program offered through ClickBank. Make sure to check it out and see if it fits into your affiliate strategy.
The commission is great for this partner program. We get a nice 60% commission for any sale of their aquaponic ebook. Again we see an all-digital product really coming through with a giant commission.
The cookie is very nice at 60-days as well. It is probably not needed for a product of this nature but it sure is nice to have.
Final Thoughts On Aquaponics System How To's
These all-digital e-books can be quite hit or miss. Some of them are great with loads of good information at a reasonable price. Others are just accumulations of old information repackaged and sold at a discount.
Always do a bit of research for these types of affiliate programs and determine their value to your specific audience.
---
Easy DIY Aquaponics Affiliate Program

The cookie is a very nice 60-day duration. Giving you plenty of time to make a sale. But the thing that you really want to know about is the commission.
Yes, you read that right. The commission is a whopping 75%. There is a reason for this.
The product is a digital online training guide for Aquaponics. Digital products have huge commissions because they have lower overhead.
Make sure people know exactly what you are promoting in cases like these.
Digital-only trainers are usually pretty decent but some can be outright terrible. So do your due diligence and research any product before promoting it.
Why Promote Easy DIY Aquaponics?
The huge commission is a big reason to consider this partner for your aquaponics niche site but the biggest thing to consider is the conversion rate.
If it converts with your audience then you have a real winner on your hands. If not then you need to move on, huge commission or not.
---
Green Bean Buddy Affiliate Program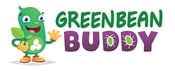 Green Bean Buddy is not an aquaponics specific partner program. They have a variety of equipment for many types of gardening including hydroponics and aquaponics.
You'll find that aquaponic specific partner programs are going to be relatively tough to find in the near term. But you should see more and more popping up as time moves forward.
The commission for this affiliate program is extraordinary. They offer up to a 35% commission on qualifying sales through your affiliate links.
The commission is a range depending on a few factors so be sure to double-check the expected commission for any product you are planning to promote.
The tracking cookie is very nice as well. A 30-day standard cookie gives you plenty of time and return days for your readers.
Wrapping Up Green Been Buddy
The commission alone is enough to force anyone in the aquaponics niche to consider using them as an affiliate program.
The products look pretty good as well. There is really nothing not to like about this partner program as long as it converts with your specific audience.
---
Endless Food Systems Affiliate Program

Endless Food Systems specializes in a wide variety of aquaponic and advanced gardening techniques.
Their website has plenty of aquaponic systems and accessories for your readers to get started with once you start promoting their products.
They also have a nice selection of gardening tools, greenhouses, pumps, and plumbing solutions and more.
This affiliate is not just for a strict aquaponics niche site but for anyone in the larger gardening niche with an eye toward hydroponics and aquaponics.
The only real issue with this partner program is that their affiliate terms were not readily available when I went to research them.
I am not a big fan of waiting for someone to apply to share those terms but it is something you have to deal with from time to time.
So, once you are accepted be sure to get all the relevant information on their affiliate terms so that you can get a good picture of what to expect from this particular partner program.
Why Promote Endless Food Systems?
The products are the main reason you will want to promote this affiliate. They have some good looking aquaponic systems for you to promote. However, without knowing the full affiliate terms that might not be enough.
I think they are still worth considering for your aquaponics blog, however.
---
Growace.com Affiliate Program

Growace.com is a more general gardening affiliate with a focus on hydroponics. As aquaponics pushes its way into the mainstream you can expect it to start popping up in more traditional gardening stores.
So finding a few of these general gardening partners and having them at the ready is not a bad idea.
The commission is 10%. Anything is double digits is very good. But you may be looking at this number in comparison to the 50-75% commissions some of the other affiliates on our list offer.
They are completely different. The digital training material is going to have a much higher commission.
But your readers are going to need places to buy their aquaponic and hydroponic equipment. And at those partners, the commission will be much lower.
Why Promote Growace.com?
They offer a competitive commission and have some great gardening products that your readers can apply to their aquaponics business or home system.
You need these types of retailers for any niche. The high commission digital training is great but you need somewhere that sells the actual equipment you need for that niche.
---
Bootstrap Farmer's Greenhouse Affiliate Program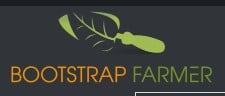 Boostrap Farmer's Greenhouse has a very nice selection of greenhouse, gardening, and aquaponic equipment and accessories for your readers to use.
This is another more general partner that can be applied to the aquaponic micro-niche. You should have no problem finding great products to promote here.
The commission is a nice 10%. It may look a little low compared to others on our list but keep in mind that digital products are going to have much higher commission generally speaking.
Partners that sell physical products tend to have lower commissions. The cookie is a little lower than I like to see but it still should not be a problem. The tracking cookie clocks in at 15-days.
Why Promote Bootstrap Farmer's Greenhouse?
This is a solid if not spectacular affiliate program to use in the gardening niche, but also very useful for the aquaponic sub-niche. The affiliate terms are respectable and the products look to be of high quality.
---
Maximize Your Aquaponics Affiliate Programs
Now that you found a few very good affiliate programs that you can monetize your aquaponics website with you going to need to get traffic to those affiliate links.
This can be the trickiest part of starting a new blog because it takes time and patience to get the kind of traffic you want long-term. There is really no quick fix or substitute for organic search traffic which is exactly what you're looking for.
But there is a training available to help you maximize the potential of that traffic and get it consistently through the search engines.
---
Wrapping Up The Aquaponics Affiliate Programs
That brings us to the end of our look at these amazing aquaponics affiliate programs. This is a rapidly growing blogging Niche that you can still get into on the very ground floor if you're quick.
Gardening as a general blogging Niche is huge and extremely profitable but there are so many little microphone inches inside it that there's plenty of room for everyone to play in this wonderful blogging Niche.
From succulents to Vertical gardening to aquaponics there's always going to be somewhere that you can go with your gardening website to be on the edge of the new frontier.
Aquaponics is expected to cross 1 billion in revenue by the end of 2020, up from around $180 million in 2013(source). And this technology and application are still pretty early in its development cycle.
As the price of aquaponics equipment comes down and the efficiency and ease of balancing the plants, bacteria, and fish in the ecosystem this is a niche that could grow immensely.
Now is the time to plant your flag in aquaponics.
I hope you find a wonderful affiliate program for you to help monetize your aquaponics Niche website and remember these are just my recommendations.
There are dozens of other ones that you could research and used if you think that none of these are going to help you out.
Don't go it alone. Get the best learning tools and community to help you build your online dream. Check it out here.
So thank you for stopping by and as always have a wonderful day.