This article may contain *affiliate links. Please see our affiliate disclosure for more details
Hello everyone and welcome back. I hope everyone is having a wonderful day and I want to thank you for stopping by and spending some of your time checking out our articles.
Today we're looking at a more General set of affiliate programs. In particular, we are going to focus on Hawaii affiliate programs. I think when people look at this particular Niche they automatically think of travel affiliates.
That's not necessarily the case although we do have a few Hawaii travel Affiliates on our list. But I thought I brought a list of Hawaii affiliate programs would be fun to look at and hopefully give you some ideas of where to look for additional affiliate programs for your Hawaiian based Niche sites.
This article has coffee Affiliates and food Affiliates and travel affiliates as well as some jewelry and flower Affiliates that will work perfectly for any type of Hawaiian content. So let us Dive Right In and see if any of these affiliate programs can be a benefit to your niche site and help you grow your online business.
There Is Just Something About Owning Your Own Business. Being Your Own Boss. Building Something From The Ground Up With Your Own Hands. Especially When It Is This Easy To Get Started.
---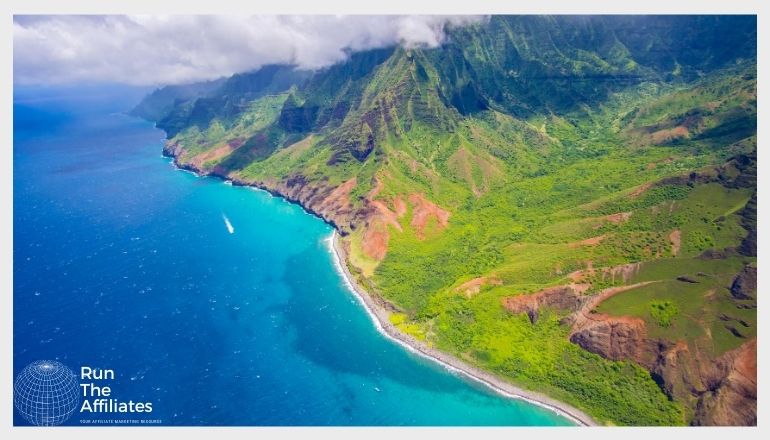 Check Out These Great Hawaiin Affiliate Program Ideas
---
Hawaii Activities Affiliate Program
Commission: 5%
Tracking Cookie: 90-days
Auto-Approval: No
Affiliate Niche: Travel

Hawaii Activities specializes in "Hawaii tours & activities, fun things to do in Hawaii". This is a booking site for activities for people heading to Hawaii on vacation. I think this affiliate probably works best on a island or Hawaii specific travel site ans a part of your overall affiliate strategy.
The tracking cookie duration is 90-day. This is a good length for this affiliate since some of their activities and packages can be quite pricey depending on how many you choose. But these prices work well for the 5% commission that is on offer.
While not the double-digit commission that I always want to see, the 5% commission should work well for most affiliate marketers as this probably won't be the focus of a travel site. Hotels and flights tend to bring in the money for those types of niche sites.
Hawaii Activities is part of the Veltra Affiliate Program. Signing up gives you access to the Hawaii Activities products and services to promote, just to head off any confusion on the disparity.
---
Hawaii Coffee Company Affiliate Program
Commission: 10%
Tracking Cookie: 45-days
Auto-Approval: No
Affiliate Niche: Coffee
Is one of my favorite affiliate programs that I've worked with extensively in the past. They have a great product selection of Hawaiian coffee ends well as some tropical Hawaiian teas.
the tracking cookie duration is 45 days which gives you plenty of time to make a cell and get some return days in if people come back for more of their wonderful kona coffee.
The commission is outstanding. It starts at 10% and can go all the way up to 20% when some criteria are met. Make sure that you check out what you need to do to get that 20% Commission because it is outstanding. not to say that the 10% commission is bad, to begin with, it's a very solid and generous commission but that 20% is a full 100% more commission than the base 10%. That can translate into a lot of money over the long run.
I've taken a deeper look at the Hawaii Coffee Company affiliate program and you can check out our in-depth overview of the Hawaii Coffee Company partner program here.
---
Koa Coffee Company Affiliate Program
Commission: 10%
Tracking Cookie: 45-days
Auto-Approval: Yes
Affiliate Niche: Coffee
Koa Coffee Company is another Hawaiin coffee affiliate that you can use on a general hawaii niche site or as a new addition to a coffee niche site. It would fit right in alongside many of the other coffee affiliate programs and open up your niche site to Kona coffee, one of the most popular coffees going right now.
The commission starts at 10% but can go as high as 20%. Be sure to ask abbout how to get the highest commission possible for your niche site. The tracking cookie is 45-days which is a great length for an affiliate linke this one.
Lastly Koa offers an auto-approval option on their ShareASale profile making this affiliate ideal for a new niche website that may not have a lot in the way of traffic just yet.
---
MNKY Hawaiian Shirts Affiliate Program
Commission: 8%
Tracking Cookie: 45-days
Auto-Approval: No
Affiliate Niche: Clothing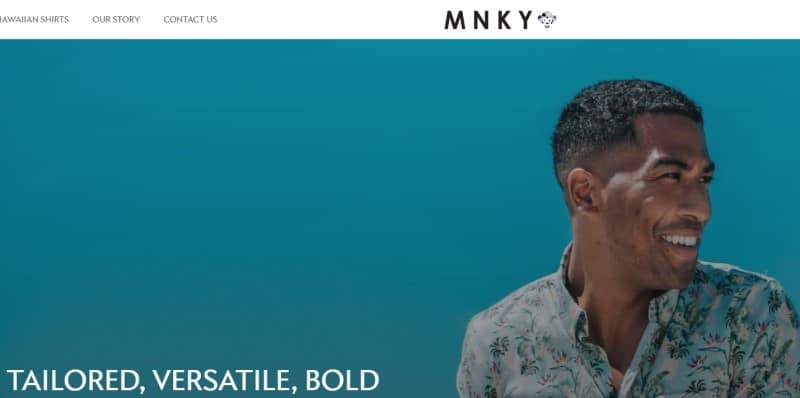 I felt the MNKY affiliate program was a pretty interesting one to add to our list of Hawaii affiliate programs. It certainly isn't your traditional I want to affiliate program. But it does give you the opportunity to promote one of the most recognizable products in regards to Hawaii.
And that is the Hawaiian shirt. MNKY Has a huge selection of all types of colorful and comfortable Hawaiian shirts that you can promote on your general Hawaiian its side or on a fashion site that is looking to expand into Hawaiian style shirts.
The tracking cookie duration is 45 days which should provide you with plenty of time to make a referral and get the commission. the commission is a rock-solid 8%. This should be plenty to get you started with this affiliate program and make the time you spend promoting their products worthwhile by giving you a sizable commission for each sale.
---
Waikiki.com Affiliate Program

Waikiki.com offers a varied selection of products and services including "the best tours, activities, and attractions on Oahu, Maui, Kauai, Lanai, Molokai and the Big Island of Hawaii". These include Luaus, snorkeling, parasailing, cruises and much more for you to promote on your Hawaii travel niche site.
The tracking cookie duration was not available at the time of publication so make sure to ask about it when you sign up for this affiliate program to make sure that you are getting a reasonable tracking cookie duration and one that won't affect your conversion rate negatively.
The commission is 7%. This is decent although I'd really like to see something closer to 10%. Having said that it's hard to complain about a 7% commission given the types of products that you're going to be promoting from this affiliate partner.
---
Polynesian Cultural Center Affiliate Program
Commission: 5%
Tracking Cookie: 30-days
Auto-Approval: No
Affiliate Niche: Travel/Education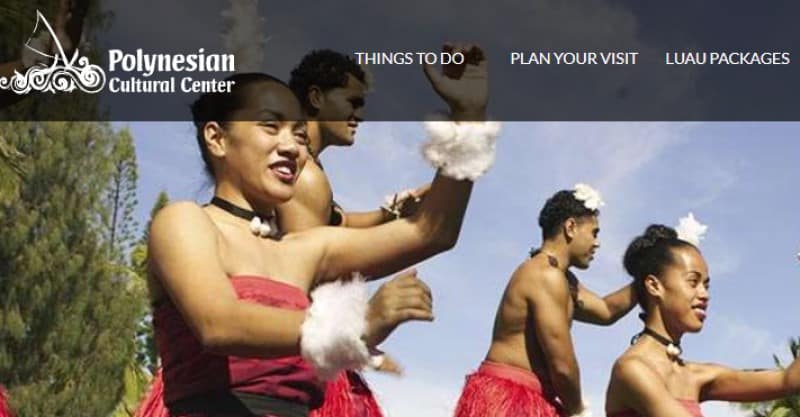 The Polynesian Cultural Center is one of the most popular attraction for tourists in Hawaii. It has plenty of things to do all while learning about the culture and lifestyles the peoples of the pacific islands.
Situated on the North Shore side of the island of Oahu, the spectacular 42-acre Polynesian Cultural Center is an authentic cultural experience that immerses guests in the traditions, history, and hospitality of the islands of the South Pacific

Polynesian Cultural Center Website
The tracking cookie duration is a standard 30-days and should work pretty well for this affiliate program since most people are going to be booking their activities in advance of a trip and probably won't need a lot of time to decide what they are going to do on vacation. The 5% commission is reasonable and should provide you with a decent chunk of change for your efforts.
---
Snack Hawaii Affiliate Program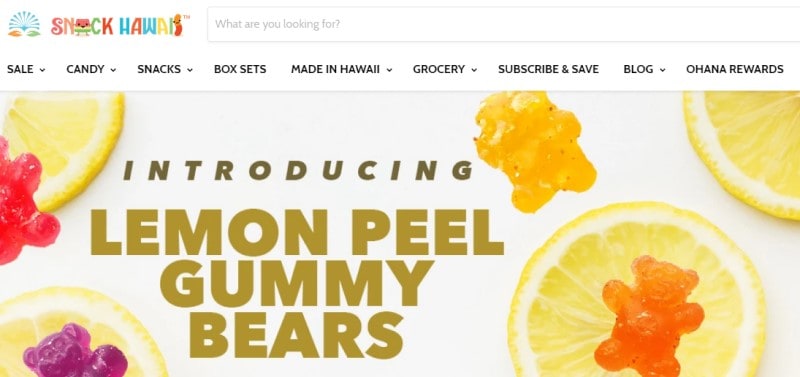 Here is a fun Hawaii affiliate program for you to incorporate into your niche blog. Snack Hawaii has a huge selection of Hawaiin inspired snacks and goodies. This would be a great addition to a general food niche site that was looking to expand into Hawaii snacks and food. It also works for a general Hawaiin niche site if you want to add a little fun content campaign built around these Hawwaiin snacks.
The 10% commission should make it easy and profitable to include this affiliate into your business strategy. The tracking cookie duration was not readily available at the time of writing so be sure to ask about it when you sign up for this partner program.
---
Hawaii Flower Lei Affiliate Program
Commission: 10%
Tracking Cookie: Not Listed
Auto-Approval: No
Affiliate Niche: Flowers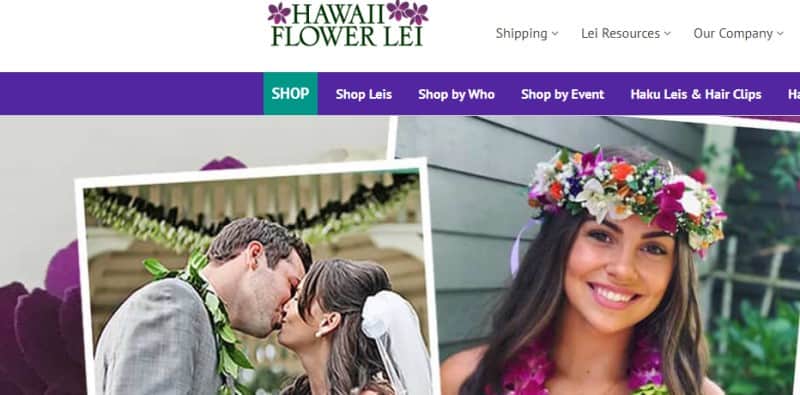 Hawaii Flower Lei is a retailer of authentic flower leis that arrive at your door in a special lei cooler to help keep them fresh and beautiful on their trek to you. They claim the title of the "Internet's leading Hawaiian lei company" and you can see why with their beautiful selection of leis.
Some of their Lei styles include…
Orchid Leis
Fragrant Leis
Traditional Leis
Tī Leaf Leis
Kukui Nut Leis & Shell Leis
Silk Artificial Leis
The tracking cookie duration was not readily available at the time of publication so be sure and ask about it when you sign up for this affiliate partner. The 10% commission is a good commission for these products although the products themselves are not high-ticket items so you will need a bit of traffic to get the most out of this commission.
---
Hawaii City Affiliate Program
Hawaii City has a large selection of Hawaii inspired jewelry and other collectibles like shell necklaces puka shells and koa wood. Overall is has a diverse product selection that could fit into a few different niches in addition to a Hawaii focused niche site.
The website might be a little off putting as it looks pretty bare bones and cluttered. Just prepare your audience for the look of the site and you should be fine as an affiliate.
The commission is a solid 8% which should do very nicely given the products you are promoting through this affiliate partner. Just shy of double-digits but nice nonetheless.
The tracking cookie is a lifetime duration. It means that the cookie never expires and the only way you lose the cookie is if the customer clears their browser cookies. I can not stress enough how beneficial a lifetime cookie is for an affiliate marketer. It means that all repeat business gives you a commission as long as the cookie is active.
---
Discount Hawaii Car Rental Affiliate Program
Commission: 50%
Tracking Cookie: Not Listed
Auto-Approval: No
Affiliate Niche: Travel/Car Rental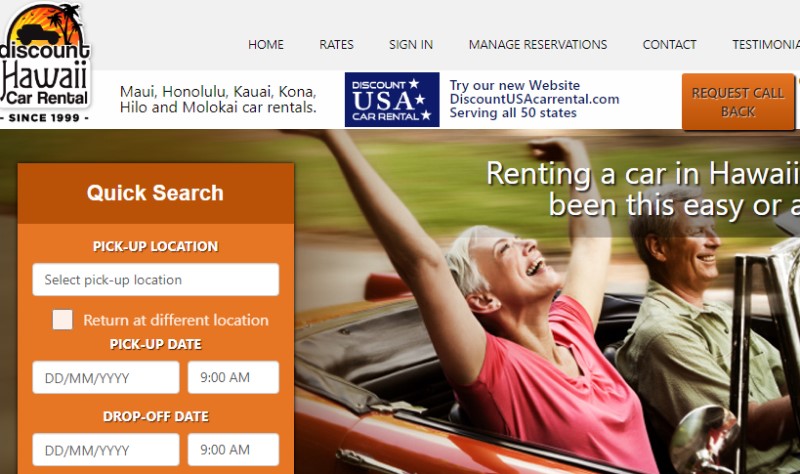 Discount Hawaii Car Rental Is sort of a middleman between rental car companies and the consumer. They compare prices of big-name rental car companies and help the consumer find the lowest possible price.
They then receive a fee for that and you get a commission based on that fee. Some of the rental car companies that they have prices for on their website are Avis, Budget, Enterprise, and many others. They offer Maui, Honolulu, Kauai, Kona, Hilo, and Molokai car rentals.
The quoted commission is 50% of the fee that they receive when someone rent a car through their website. It's 50% of the rental cost its 50% of the fee. The track and cookie information wasn't readily available so please ask about it when you join this affiliate program.
---
Closing Thoughts
That was just at the end of our look at these Hawaii affiliate programs. Great thing that these affiliate programs is that they work for a variety of niches.
your primary Niche doesn't have to be based solely on Hawaiian culture or their products to make use of these affiliate programs. They certainly work for a general Hawaii Niche site. What can we use for a wide variety of other niches.
A great example of this would be using one of the Hawaiian coffee affiliate programs on a general coffee in its side. Just expanding into the world of Kona coffee for example. And that's another aware of monetization to your coffee in Niche site.
And you can apply this logic to many of the Affiliates on this list. From food to travel to jewelry and keepsakes. These Hawaii partner programs will work in quite a few places as a solid partner for your business.
So I hope you found something that's going to help you expand your affiliate marketing business. And if you're just getting started maybe one of these can be your first affiliate program to help get your feet wet in this rewarding and challenging business.
Don't go it alone. Get the best learning tools and community to help you build your online dream. Check it out here.
Thank you for stopping by and have a wonderful day.